Once upon a time, the small village of Ella was nothing more than a stopover for travellers en route to the southern coast of Sri Lanka. With only a few shops in sight—all serving hot meals and short eats (a local term for small, deep-fried snacks), travellers would spend a couple of hours here before continuing their journeys to their next destinations.
Things are different now. With Ella becoming a main attraction among locals and tourists alike, its popularity has reached an all-time high.
That being said, its popularity has always been a mystery to me. Even though I was born and raised in Sri Lanka, I could never understand how visiting this little town had become a part of everyone's itinerary. But all it took was one tour for me to find my answers in its picturesque views and the many experiences it has to offer.
So, I decided that compiling a list of things to do in Ella would be perfect for this week Travellers Isle article.
From train rides to mountain hikes, and ziplining to tea tours, here are 10 experiences you can look forward to during your stay in Ella.
Things to do in Ella Sri Lanka
As tempting as it may sound to relax in the comfort of your hotel room, it is best that you make the most out of your trip by trying out new things. Ella has something for everyone, and it is a go-to destination for adrenaline junkies, nature enthusiasts, and introverts alike. So, without further ado, let us dive into what you can expect during your stay here.
1. Take a scenic train ride
To many, a train ride is simply a passage to their destination. To a few, it is a way of enjoying the view. Why not combine both? Start off your journey to Ella on the right foot with a scenic train ride!
The rail route to Ella paints a vivid picture of life in the hill country. Keep your windows wide open to make sure that you do not miss those vistas of lush greenery, cascading waterfalls, mountains enshrouded in veils of mist, and tea pickers at work on tea estates. It is the best way of experiencing the beauty of the region.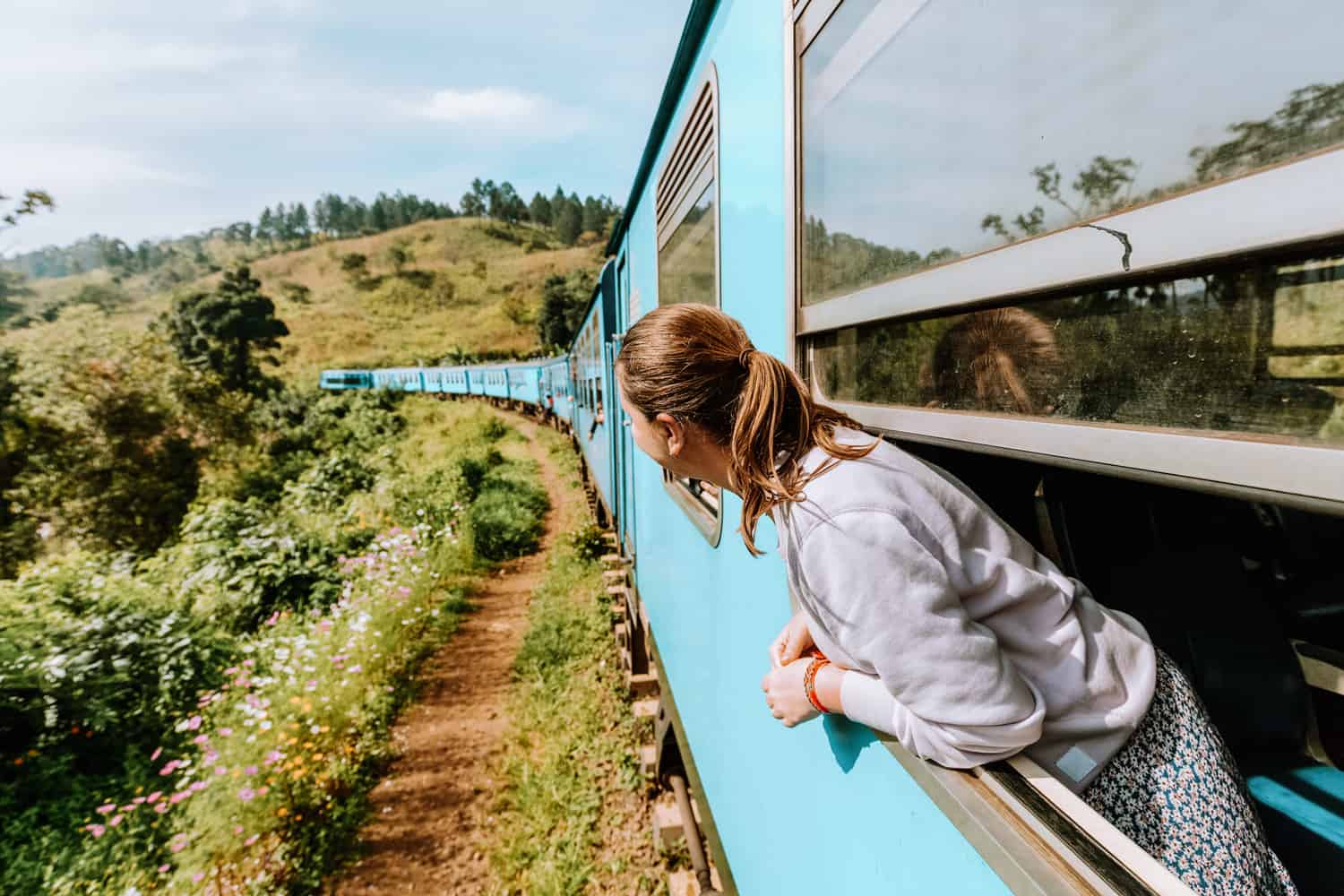 I would recommend that you start your journey from the Nanu Oya station. With only 4 hours of travel time, this journey is neither too long nor too short, making it ideal for families travelling with toddlers. That being said, the six trains which run on this route are hardly on time, so you might have to wait for a while.
You could also take the train from Kandy to Ella, but because this journey requires 7 hours of travel time, we advise our travellers against doing so. I speak from experience when I say that lengthy journeys leave me feeling too exhausted to appreciate the view. It is also not practical if your time in Sri Lanka is limited.
If travelling in comfort is your priority, you can book 1st class seats. However, the windows in these air-conditioned carriages cannot be opened. I would recommend booking either 2nd class reserved or 3rd class reserved seats, all of which come with open windows. After all, the journey to Ella is not complete without breathing in the fresh air while enjoying the wind whipping past your shoulders.
Keep in mind that booking seats prior to your journey will require the assistance of a third party. This is because the Sri Lanka Railway Department does not have an online reservation system. As daunting as this sounds, there is no need for you to worry. If you are booking your Sri Lanka trip with a travel agency similar to Travellers Isle, they will make the reservations for you. If not, you may ask your hotel in Ella to book them on your behalf.
Unreserved seats are also an option for those who crave spontaneity, but the downside to this is that you may have to spend most of your journey standing if you are unable to secure a seat.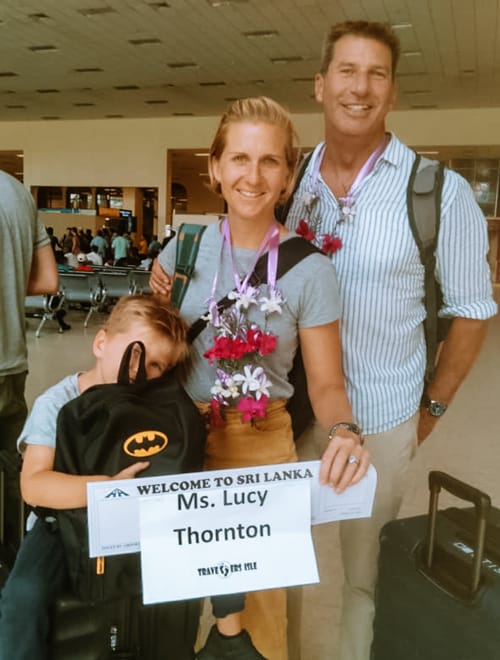 Would you like a Sri Lanka trip like Lucy's?
We had the pleasure of assisting Lucy's family on their two-week holiday in Sri Lanka, and they absolutely loved it. Would you also like a hassle-free family holiday? Please drop us a message specifying your requirements, and we will get back to you with a tailor-made Sri Lanka tour package within 24 hours.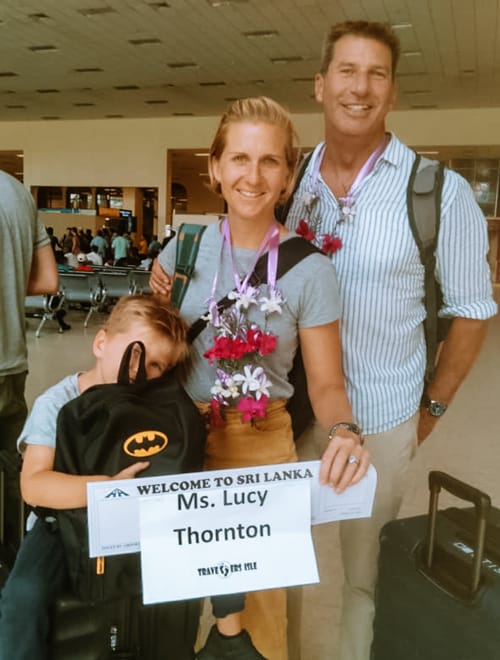 Would you like a Sri Lanka trip like Lucy's?
We had the pleasure of assisting Lucy's family on their two-week holiday in Sri Lanka, and they absolutely loved it. Would you also like a hassle-free family holiday? Please drop us a message specifying your requirements, and we will get back to you with a tailor-made Sri Lanka tour package within 24 hours.
2. Hike Little Adam's Peak
Are you in the mood for an adventure? A short hike to Little Adam's Peak might be exactly what you need to release some excess energy.
As a vantage point, Little Adam's Peak gives you a stunning view of the surrounding mountains topped in layers of mist and the cascading waterfalls in the distance which make a picture-perfect scene. On clear days you may even see the southern coastal stretch (or so our local sources say!).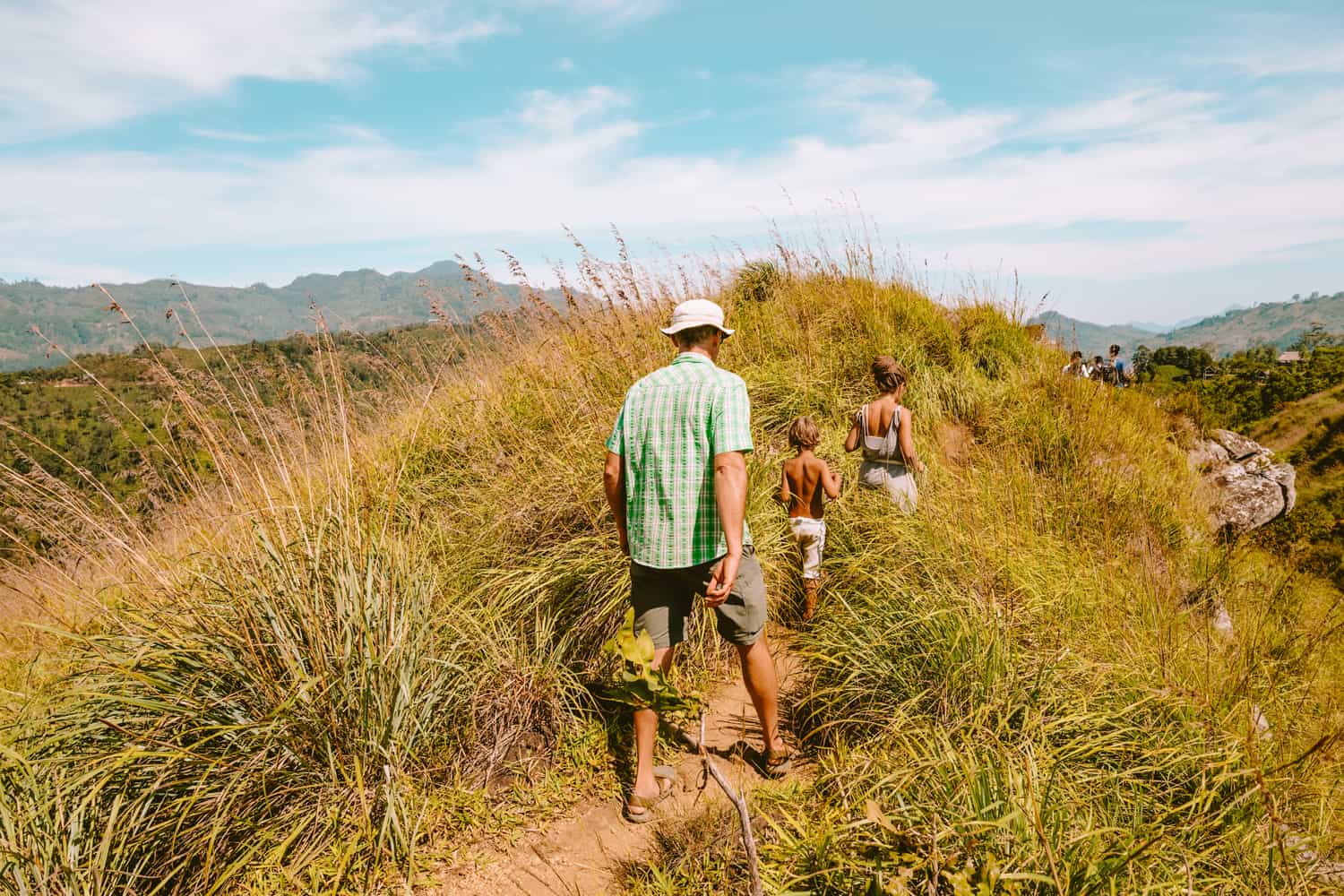 Here is a fun fact: Little Adam's Peak gets its name from its larger and sacred counterpart, Adam's Peak. While thousands make an annual trip to Adam's Peak on a pilgrimage, travellers in Ella climb Little Adam's Peak to enjoy the view.
The hike itself is pretty easy to complete. This makes it the perfect bonding activity for families as they will be able to complete the hike and return to Ella within 2 to 3 hours.
The easiest way to get to Little Adam's Peak is by following the path next to the 98 Acres Resort. You may visit Little Adam's Peak at any time of the day, but the hike will be more enjoyable if you can visit there in the morning or in the late afternoon, when the sun is mild.
3. Visit the Nine Arch Bridge:
The Nine Arch Bridge is one of Sri Lanka's most photogenic spots, and it is hardly a surprise that many travellers drop by during their stay in Ella.
Bridging the distance between Demodara and Ella, this viaduct gets its name from the nine stone arches which make up its structure. And, while it offers a spectacular view of the surrounding greenery, there is also a pretty interesting tale behind its inception.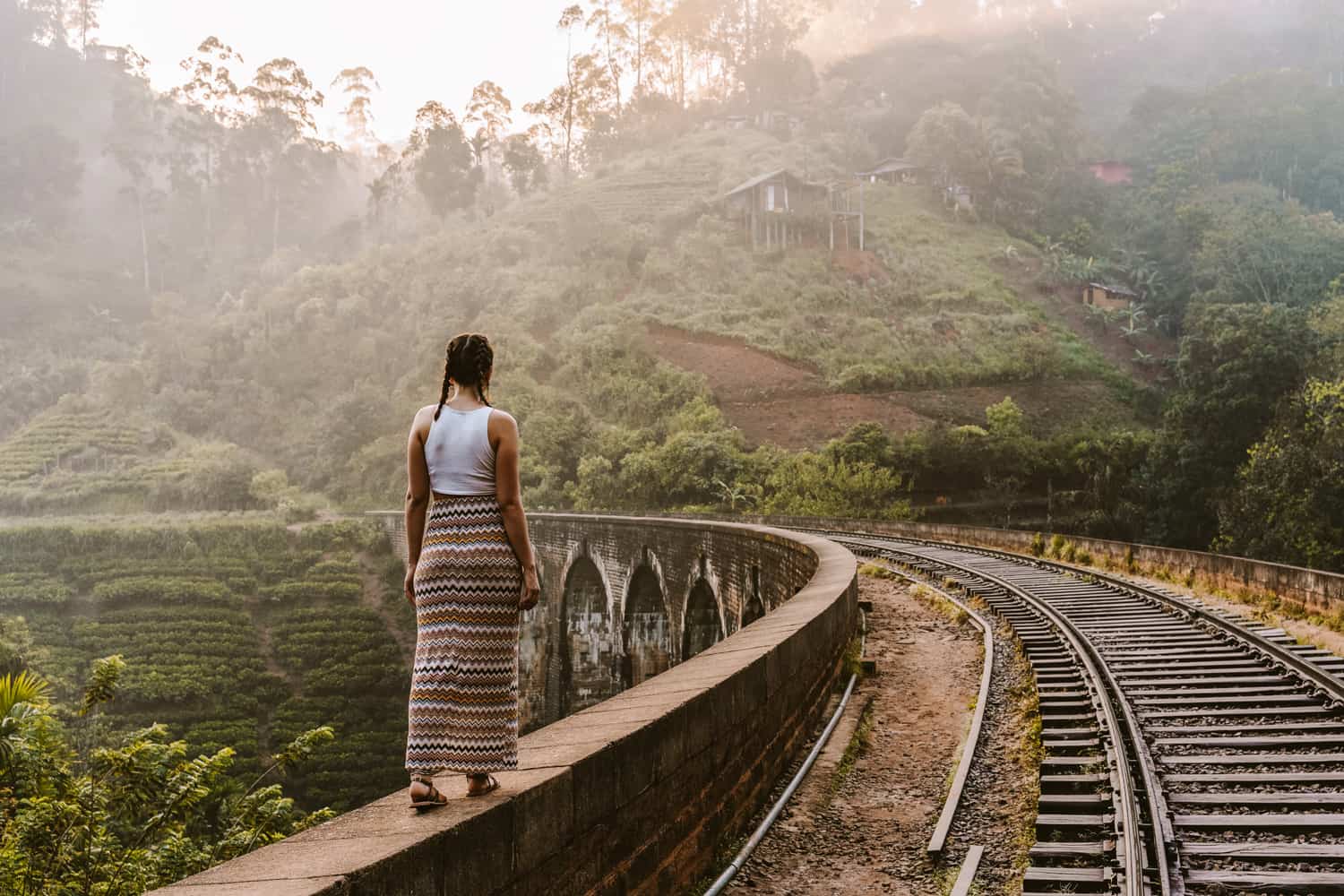 Long ago, a group of British engineers planned for the construction of this bridge using steel, but a wrench was thrown in their plans when the steel they had ordered was reallocated for World War I. And so, the project was at a standstill until it was picked up by a Ceylonese builder named Appuhami. With the help of the locals in the area, Appuhami was able to build this bridge entirely out of cement and rocks.
What makes Appuhami's feat even more mind-blowing is that the bridge was built in a year at a fraction of its estimated cost. In fact, it was completed way ahead of its intended completion date which was supposed to be several years later.
To date, the bridge is in perfect condition, and it carries thousands of passengers back and forth by train.
Walking on the bridge is an interesting experience, and you will be surprised by how solid the structure is. Take my word for it!
I personally recommend visiting the bridge in the morning hours to enjoy its beauty. One word of advice: check the train times from the Ella Railway Station before you head to the 9 Arch Bridge. I speak from experience when I say that nothing can beat the thrill of standing to the side as the train whizzes past you. So, consider timing your visit according to the train schedule (to avoid the train on your walk).
Getting to the Nine Arch Bridge is easy. You can either flag down a tuk-tuk or you can take a leisurely stroll. But no matter how you get there, I guarantee that this will be a memorable experience for you.
4. Flying Ravana Zipline
At the base of Little Adam's Peak, the Flying Ravana mega zipline awaits. Approximately 550 metres in length, it is Sri Lanka's first-ever mega zipline, and it is also the second longest zipline in South Asia. It is one of the many things to do in Ella Sri Lanka that is sure to satisfy the cravings of the adrenaline junkie in you.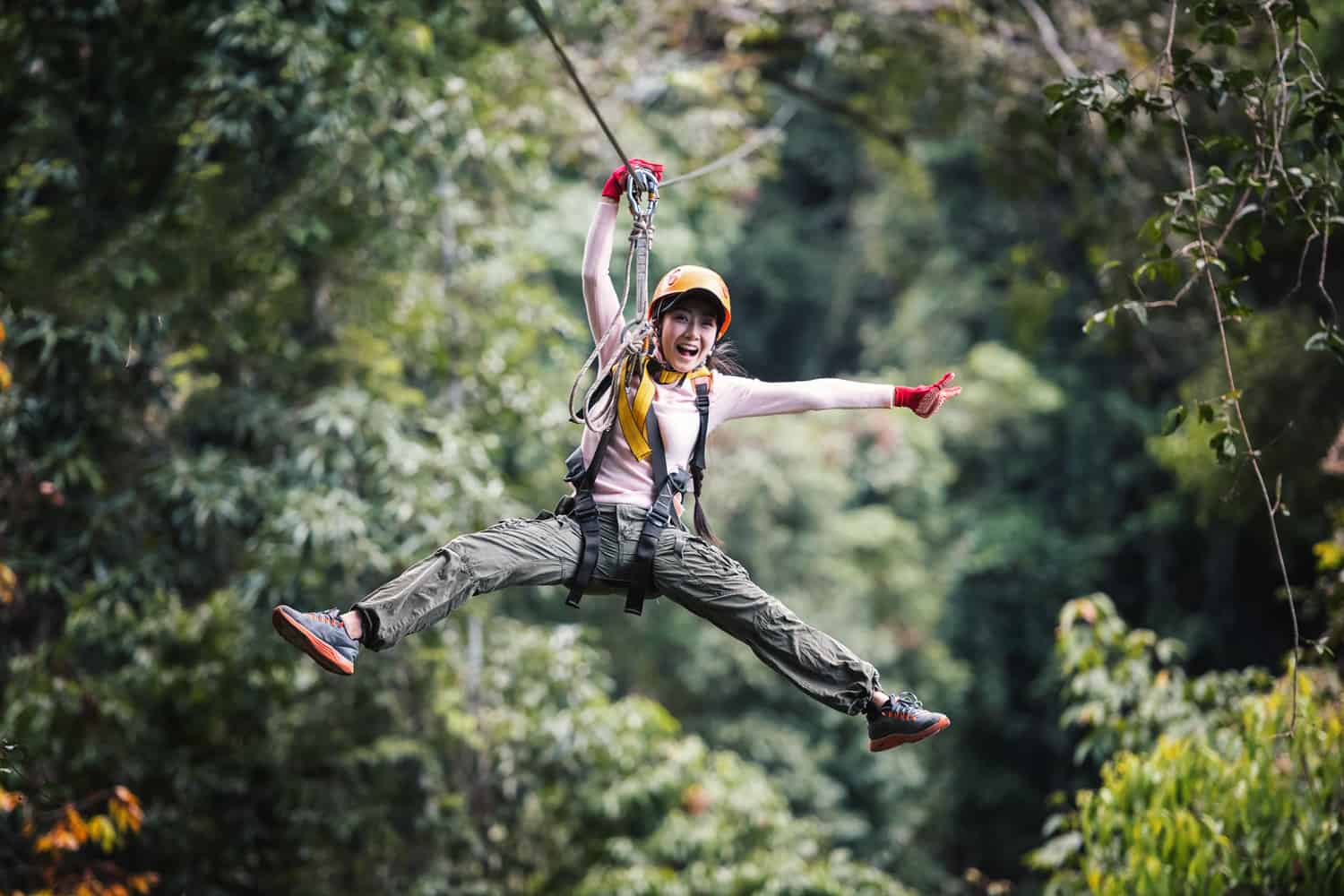 I will be the first person to admit that sliding on a zipline at 80 kilometres per hour is a terrifying experience. But once you get over the initial fear, you are rewarded with a bird's-eye view of the hill country. After you have reached the end, you can either walk back or wait for a truck to drive you back to the entrance.
Even though Ziplining is a safe activity, it takes a lot of mental preparation. I would not blame you for backing out after giving it some thought. But even if you are unable to enjoy the zipline—which is the highlight at Flying Ravana —there are plenty of other activities for you to choose from, including mountain biking, air rifling, wall climbing, and many more!
Flying Ravana is open from 9.00am to 5.00pm, with daily entries closing by 4.00pm. So, if you are planning on dropping by after hiking to Little Adam's Peak, there is a chance you may be either too early or too late. In such cases, you will have to keep another day free to enjoy this excursion thoroughly.
For the mega zipline, adults are charged USD $25 per person, whereas children are charged USD $15. The rates for the other activities vary.
5. Hike Ella Rock
As mentioned earlier, Little Adam's Peak is an easy hike. But reaching its summit might be too easy for experienced hikers who are on the lookout for a challenge, and that is where Ella Rock comes in. With its scenic landscape beckoning to you from afar, hiking Ella Rock is an opportunity to conquer the highlands of Sri Lanka.
You will need to set aside 4 hours to complete this excursion as this is a longer hike than Little Adam's Peak. It is, however, the perfect opportunity for experienced hikers to capture their best shots while passing by water streams, tea plantations and more greenery.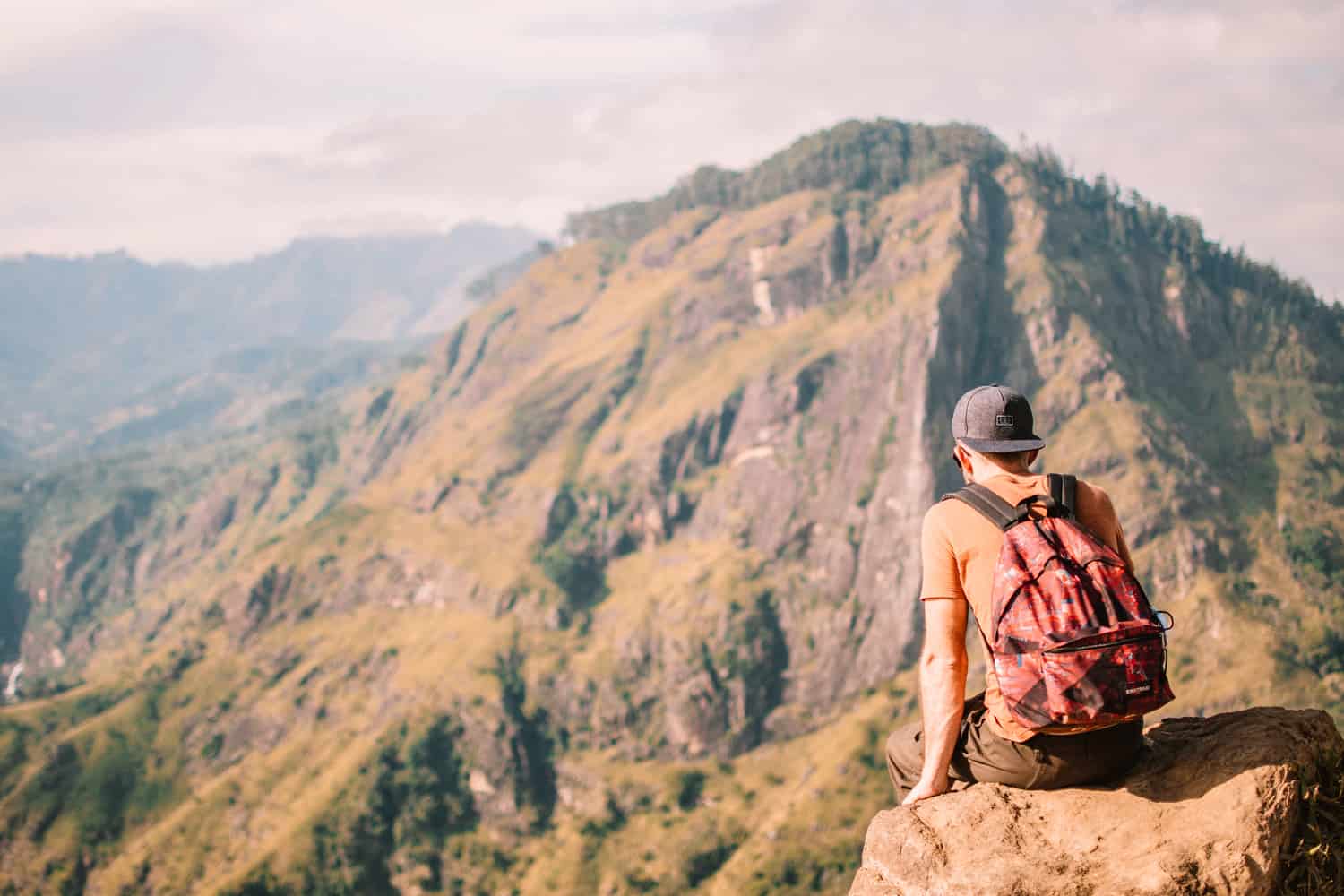 I would not recommend this excursion for travellers who are running short on time and who prefer short journeys. Truth be told, the view from Little Adam's Peak is not drastically different from Ella Rock, but the real fun is in the steep climb and in making that slow ascent to the top.
Keep in mind, Ella Rock is not well signposted, and you may end up getting lost. To prevent this, it is best that you hire a local guide to take you to the top. After all, a little bit of local help never goes to waste, and it will help you complete your hike in the shortest amount of time.
Getting to Ella Rock is easy: take a 2-kilometre trek along the railway tracks from the Ella Railway Station, till you arrive at the Kithal Ella Station. The starting point of the hike is just meters away from there.  If you are in a hurry, you may flag down a tuk-tuk to get to the starting point.
Lastly, be sure to wear comfortable shoes. We have had several guests attempt to brave the highlands in sandals, but doing so makes the ascent more difficult and exhausting.
6. Join a Sri Lankan Cooking Class
Now that you have conquered the great outdoors, you might want to unwind with an indoor experience that is less strenuous but just as fun as hiking up a mountain: joining a cooking class.
Have you ever wondered about how Sri Lankan dishes are prepared? How tossing in the right number of herbs and spices makes each spoonful of curry an explosion of flavours in your mouth? Well, taking a local cooking class is your ticket to experiencing the island's cuisine at its finest!
There are many family run cooking classes in Ella. Taking one of these classes is not only a great way to discover the art of Sri Lankan cuisine, but a great opportunity to engage with the locals.
Your experience will involve hands-on learning. Under the guidance of your host, you will learn to prepare around 5 dishes using a variety of ingredients and spices. Not only will you gain some valuable insight into the ingredients used, but you will also discover how each ingredient plays an important role in giving local curries a unique flavour.
Joining a cooking class is the perfect indoor experience for the entire family. Once you have finished your lesson, you will be able to have a hot meal with the dishes you have prepared.
My advice to you is this: take lots of notes so that you will be able to cook these dishes when you are back home.
7. Visit Lipton's Seat
After hiking Ella Rock, Little Adam's Peak and visiting the Nine Arch Bridge, you might think that you have seen everything Ella has to offer, but a quick hike to Lipton's Seat will prove you wrong.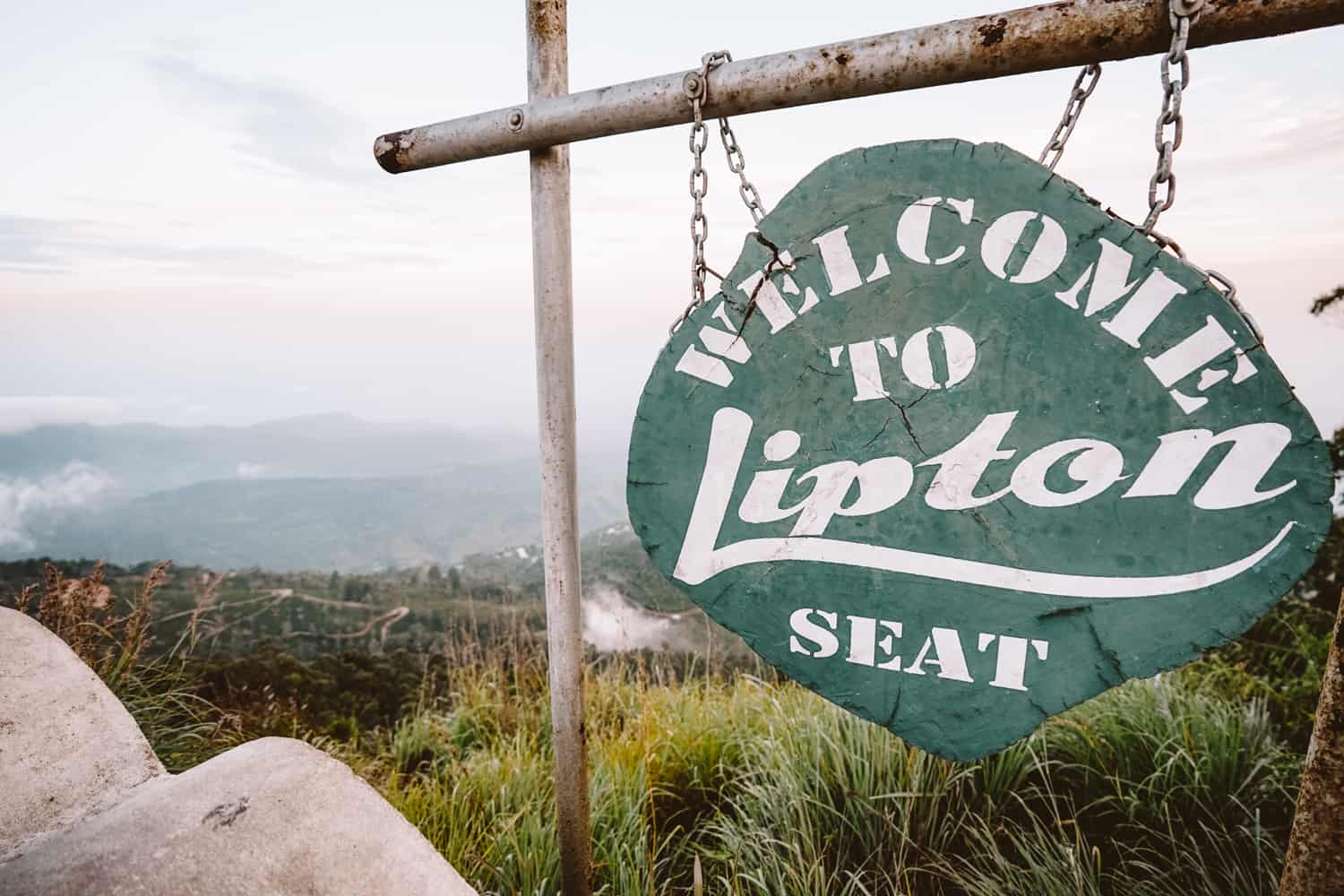 A popular spot among tourists and locals, Lipton's Seat is a viewpoint with stunning vistas of five of Sri Lanka's nine provinces. Its aesthetic landscape features the surrounding plantations, grassy valleys, rural settlements, and mountain ranges, all of which paint a picture of life in the hill country.
Views aside, Lipton's Seat is known for its rich history too. Long ago, a Scotsman and a tea entrepreneur—now known as the founder of the Lipton company—Sir Thomas Lipton would sit at this lookout spot to gaze at the verdant plantations of his flourishing tea empire.
For the best shots, I would recommend visiting Lipton's Seat in the morning, as it tends to be misty towards the noon.
The uphill climb to the Lipton's Seat can be very taxing on the body, so many take a tuk-tuk and make the descent by foot instead. This is especially true for young families.
8. Visit a Tea Factory:
Brewing a cup of tea is simple: add a tea bag into your mug, pour some boiling water over it, and let it brew before adding milk or sugar as the final ingredient. Starting the day with a cup of tea might even be a part of your daily routine, but have you ever wondered about how tea is manufactured? The Dambathenna Tea Factory has the answers.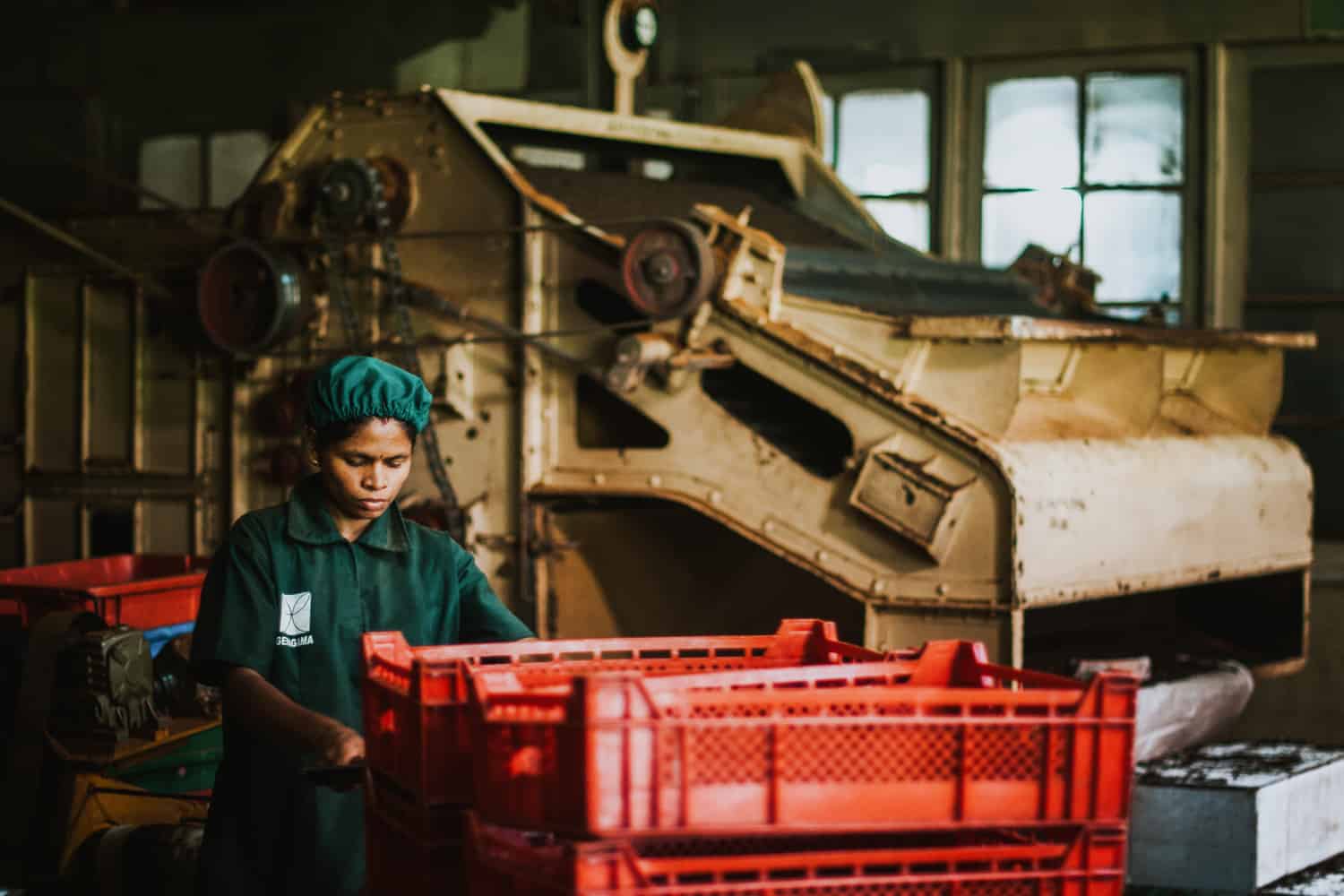 Established in 1890, this tea factory was built by Sir Thomas Lipton back when Sri Lanka was still a part of the British Crown colony. And not only is it one of the oldest tea factories on the island, but its equipment is still in use despite being more than a century old!
Taking a 20-minute tour of this tea factory provides some valuable insight into how tea is made the old-fashioned way. You will also learn about the stages which make up today's process of manufacturing tea, which include fermenting, cutting and grinding the tea leaves which come from the surrounding plantations.
These tours are provided in English, so I can guarantee that you will come out of the experience as a tea connoisseur. Just be sure to take notes!
Because this factory is open from 8am to 6pm, I recommend making this excursion a part of your hike back from Lipton's Seat. However, it is best that you avoid visiting on Sundays as there is no processing underway, so you will not be able to experience the entire manufacturing process.
9. Visit Ravana Falls
Hidden amidst the rolling mountains yet located just by the roadside, the Ravana Falls invites you to take a dip in its cooling waters. Once you have set foot in Ella, paying a visit to this waterfall is a must. As for why, well, that is what you are about to find out.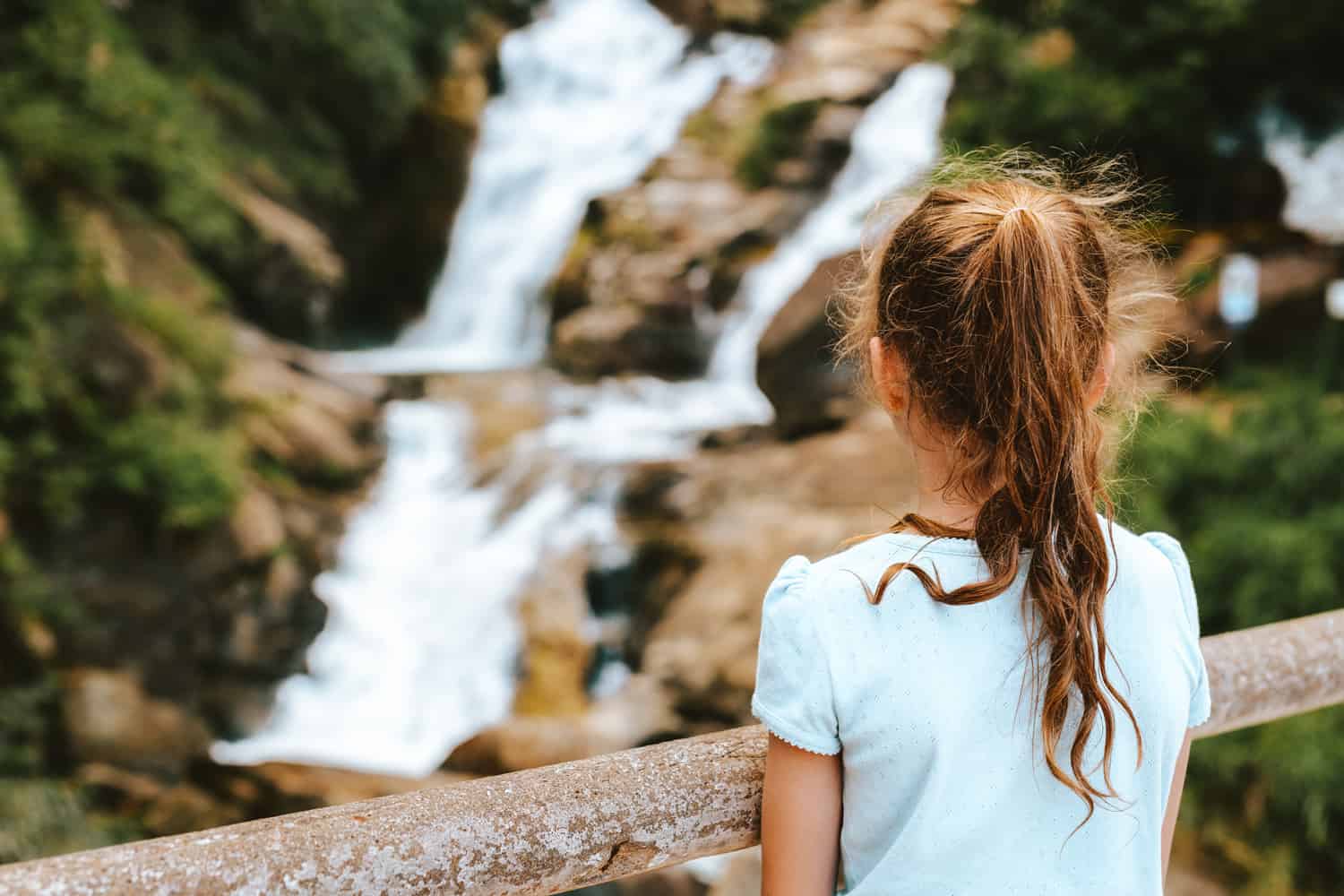 The waterfall's name references a character from an ancient Sanskrit epic known as the Ramayana. Legend has it that Sri Lanka was once under the rule of the demon king Ravana. The king, who was obsessed with Princess Sita's beauty, abducted her, and is believed to have hidden her in the caves behind this waterfall. In a classic clash between good and evil, Ravana is eventually slain by Sita's husband, but Lanka is forever remembered as his domain.
And not only is it one of the island's widest waterfalls, but its water cascades down a height of 25 metres. In my opinion, its backdrop of wild vegetation and sturdy rock makes it look like it is straight out of a postcard. It would not be a stretch to say that your inner photographer will run wild here.
As I mentioned earlier, you may also take a dip in its waters to recover your energy. Just keep in mind that swimming cannot be done here (as it is very rocky), and I advise you against climbing the slippery rocks as well.
You will not experience any difficulty in getting to Ravana Falls, as it is just a 10-minute drive from Ella town. Its location by the roadside makes it pretty easy to spot.
10. Enjoy a meal at a café in Ella town
As a popular tourist destination, Ella is not short on places to kick back and relax. If you are a foodie like me, dropping by one of the cafes in Ella is a must. The relaxing ambience and the friendly atmosphere of each eatery will make you feel right at home.
You do not need to worry if you are struggling to adapt to the strong flavours of Sri Lanka's specialties, as there are plenty of places which offer a fusion of Western and local cuisine.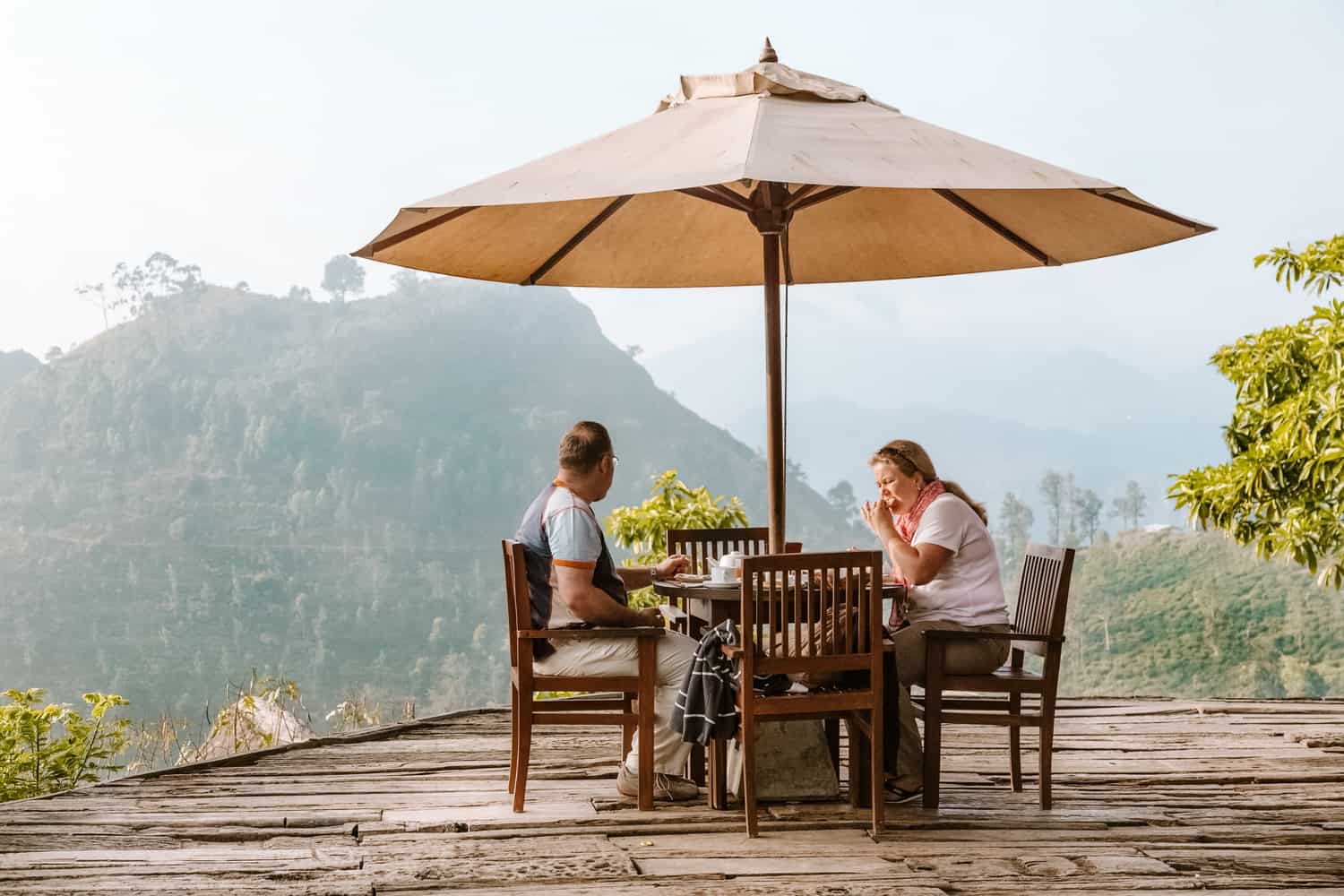 But a trip to Ella is hardly complete without experiencing the taste of local cooking.
Be prepared to tantalize your taste buds with a traditional meal of rice and curry, where steaming portions of rice are served with a variety of vegetable, seafood and meat curries. You will be able to savour the thick, creamy texture of these curries which are made with coconut milk and flavoured with herbs and spices.
If that does not sound appealing, you can also choose from a variety of other local cuisines.
Perhaps you may enjoy kottu roti, which combines fried dough with vegetables and other ingredients of your choice. You could also try hoppers with katta sambol, or idiyappam with potato curry and coconut sambol.
No matter what you choose, you can rest assured that you will be able to experience Sri Lanka's cuisine at its finest.
Weather in Ella Sri Lanka
With temperatures ranging from 21°C to 28°C in the afternoon and 11°C to 19°C at night, the weather in Ella, Sri Lanka, is especially favourable for travellers who prefer cool nights and average temperatures during the day.
Depending on the time of your visit, you may experience moderate rainfall. But it is best to avoid the month of November as this is the second inter-monsoon season, and you would not be able to experience much with the heavy rains.
How many days do you need in Ella Sri Lanka?
With so many things to do in Ella, Sri Lanka, a day trip is far from enough to experience everything it has to offer. At Travellers Isle, we usually recommend a stay of 2 to 3 nights, to allow time to go sightseeing and to experience different things at your leisure.
Summary
In the past, we have had travellers who asked us one common question: Is Ella worth visiting? For most guests, yes, it is well worth visiting. The 10 amazing experiences listed above are a testimony to that.
From ziplining and hiking to see the vistas of Ella's rolling mountains and cascading waterfalls to relaxing at a café in town, be sure to do it all!
I hope this article helps you plan out your itinerary in Ella. Feel free to let us know about your experience here in the comments below, and do not hesitate to get in touch if you would like some help in organizing your family holiday or honeymoon here. We at Travellers Isle are willing to assist you, now and always.
Happy Travels!