After figuring out what you want to see and where you want to go, the next step is to pack for your trip, but that is easier said than done. Somewhere along the line, you might ask yourself if you are packing the right clothes and if there is a dress code you need to follow.
The good news is that Sri Lanka is pretty lenient with its dress policy. However, there are certain limitations enforced by its culture and weather conditions which make some clothes more acceptable than others.
To get the ball rolling as you pack for your trip, today's Travellers Isle article will walk you through the dress code in Sri Lanka. Let us get started!
What to wear in Sri Lanka?
For starters, you are more likely to sweat than you are to freeze in Sri Lanka. With an average temperature of 27°C (80.6°F), the island boasts of spectacular sights and a tropical climate. This leaves winter clothes out of the picture.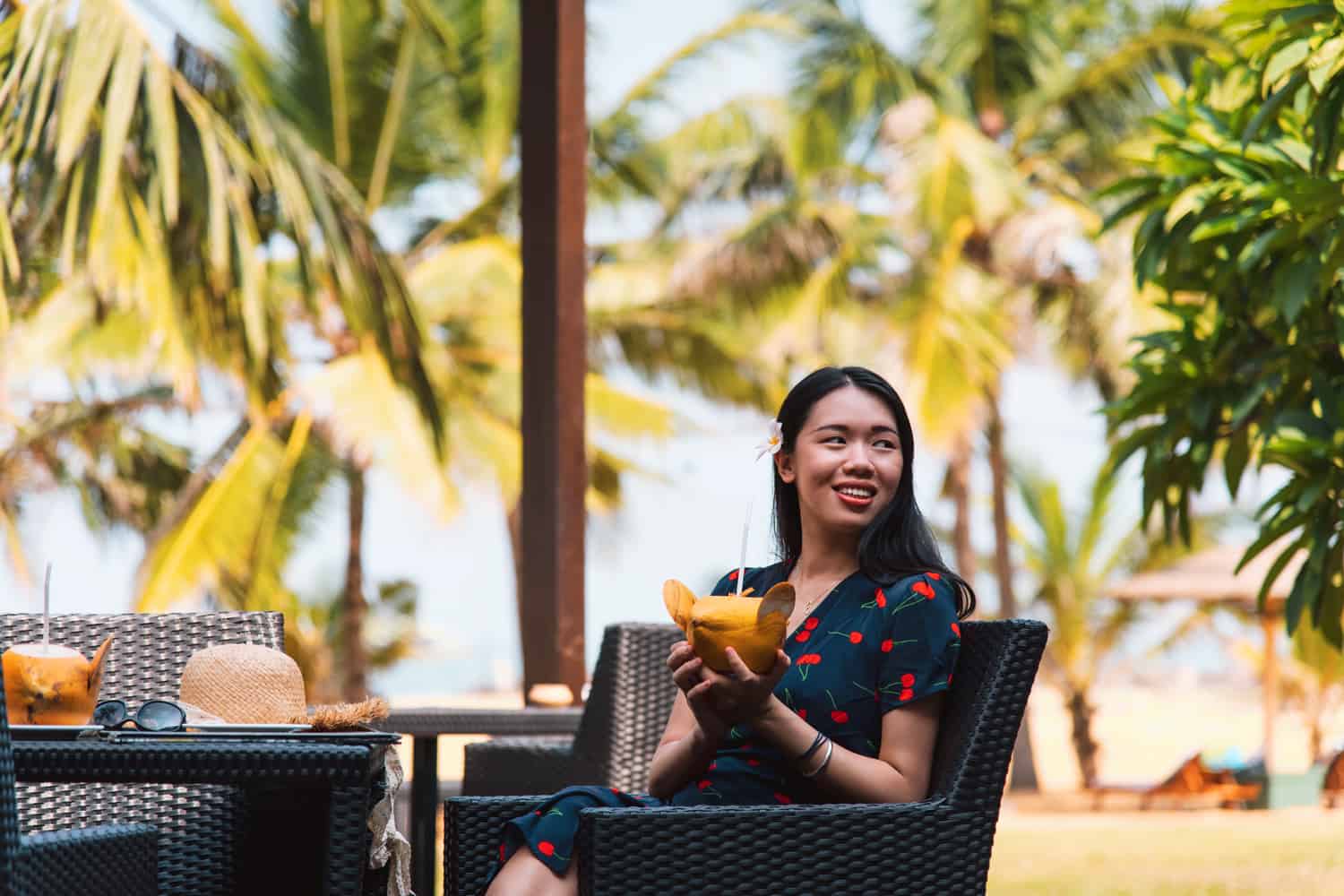 It goes without saying that you will feel the heat as you explore the great outdoors. To avoid that icky feeling of having sweat-soaked fabrics clinging onto your skin, simply narrow down your wardrobe to what you usually wear during summertime.
As mentioned earlier, certain clothing items are more culturally accepted than others. As a general piece of advice, Travellers Isle recommends that you avoid wearing revealing clothes which are often frowned upon in the Sri Lankan society.
To my fellow ladies, steer clear of low-cut tops and hotpants. Stick to a selection of cotton or linen skirts, trousers and tops instead. You can never go wrong with those!
Similarly, men can opt for a wardrobe of comfortable shorts, trousers, shirts and tees.
If you would like to experience Sri Lanka's culture at its finest, consider purchasing a silk saree or a batik sarong during your travels. These traditional garments come in different designs, and they are a fun way of blending in with the locals. They also make great souvenirs!
That being said, there are a few high-altitude destinations in the country where you are guaranteed to experience low temperatures—especially at night. If visiting Adam's Peak, Nuwera Eliya, Hatton or Ella is a part of your itinerary, be sure to squeeze in some warm clothes into your suitcase too.
What locals wear in Sri Lanka
The average Sri Lankan prefers light fabrics that are breathable and easy to move around in. However, many of them are accustomed to the heat, so they have no qualms about wearing long-sleeved shirts and thick clothes.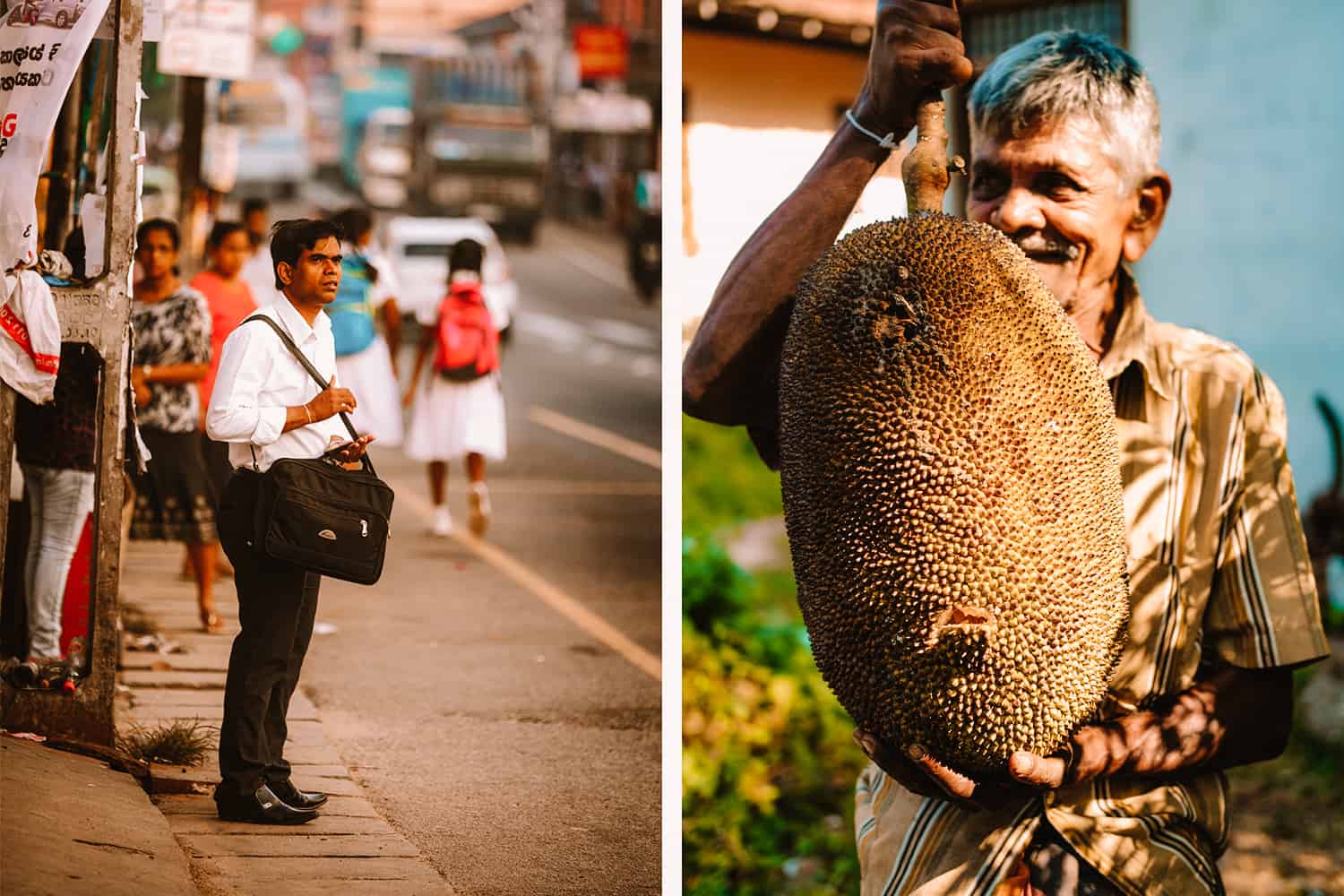 During your travels, you will come across plenty of women—mostly office workers and school teachers—who are clad in sarees, so you will not feel out of place if you choose to wear one. Generally, women opt for casual wear by combining either jeans or skirts with short-sleeved tops and tees to combat the heat.
The typical salaryman pairs his shirt with trousers. But you will see plenty of other men wearing a sarong, shorts or jeans with a tee.
As you may have already guessed, most of the locals tend to prioritize comfort over style, and this is especially the case for sunny days. Even so, the dress code in Sri Lanka is probably not too different from the casual wear in your country.
In other words, you will actually find it pretty easy to blend in!
Sri Lankan temple dress code
With its rich cultural background, it is hardly a surprise that some of Sri Lanka's popular tourist destinations include religious sites. But whether you are paying your respects to the Sri Dalada Maligawa (also known as the Temple of the Sacred Tooth Relic) or you are visiting a small temple in passing, you must follow the Sri Lankan temple dress code.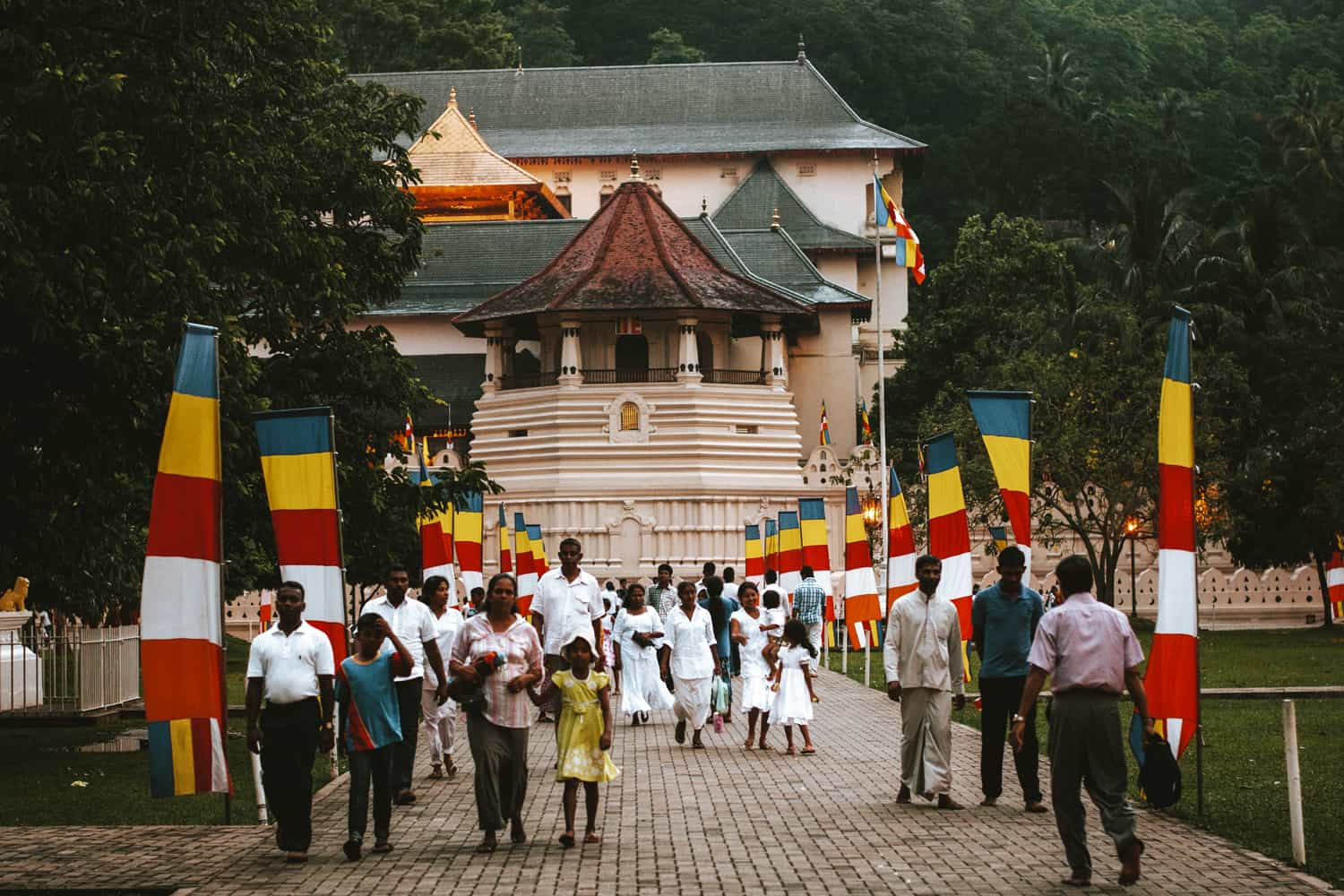 Simply put, everyone must conceal their arms down to their elbows, and only skirts and shorts that are below the knee level are accepted in these religious sites.
My advice is to have a sarong and a light shirt with you at all times. After all, you never know when they will come in handy, and you can quickly wear them over your clothes to avoid having to make your temple visit on another day. It is a simple solution for when your clothes are shorter than what is allowed inside.
Visitors are also expected to take off their hats and shoes before entering a temple. You will be asked to leave these at the entrance.
While it is certainly NOT mandatory, you will earn the respect of the locals if you wear white clothes when visiting a religious site.
Frequently asked questions
1. Can you wear a bikini in Sri Lanka?
Though revealing clothes are not accepted in most parts of the country, you can wear a bikini at Sri Lanka's popular tourist beaches, such as Bentota, Mirissa, Unawatuna, Hikkaduwa, Trincomalee and Pasikuda.
However, if you are at a beach that is less frequented by tourists, it is best that you wear shorts with a tank top. This will prevent you from attracting any unwanted attention.
If stopping by a beach café, turtle hatchery or any other attraction in the vicinity is on your agenda, simply cover up with a sarong before you go there.
Most of the star class hotels are mainly catering to the tourists. It is perfectly fine, wearing bikinis at these hotels to enjoy their swimming pools or to simply relax enjoying the sun.
2. Can you wear shorts in Sri Lanka?
The answer to this question is pretty straightforward: yes, you can. Even the locals wear shorts to combat the heat, but please remember to steer clear of hotpants when you are packing for your trip. After all, Sri Lankans value modesty, and hotpants reveal too much skin to be culturally acceptable.
3. Can you show shoulders in Sri Lanka?
Absolutely. The only exception to this is for those times when you are visiting a temple. As I mentioned earlier, you must cover up your arms down to your elbows before entering a religious site.
If a temple visit is not a part of your itinerary, feel free to walk around with your shoulders exposed!
Summary
All things considered, the dress customs in Sri Lanka are pretty lenient about showing some skin. The secret to respecting the island's dress policy is to stay away from clothes that are too revealing.
When you are in Sri Lanka, do as the Sri Lankans do and simply pick out some fabrics that are breathable and easy to move around in.
Now that you know about the dress customs in Sri Lanka, start packing your luggage for your Sri Lanka adventure. I hope this article is helpful. As always, feel free to leave a comment or drop us a message if you have any questions.
Happy Travels!