Would you like to visit Sri Lanka without breaking the bank? If yes, keep reading. Today we are sharing our insider tips to save some serious money on your Sri Lanka trip. Without further ado let's get right into it.
What you will learn from this article
How to get best airfares to Sri Lanka
How to save money when getting Sri Lankan visa
How to reduce the transportation cost in Sri Lanka
How to reduce the accommodation cost of your Sri Lanka trip
How to reduce the excursion cost of your Sri Lanka trip
How to reduce the meal expenses in Sri Lanka
How to save money when shopping in Sri Lanka
How to get best airfares to Sri Lanka
1. Book your flight tickets 5 to 6 months in advance
In our experience, airlines offer the best deals to Sri Lanka 5 to 6 months in advance. This is also aligned with the findings of a research done by Skyscanner.
2. Do all your flight researches using incognito mode of your browser
I don't think there is a single airline website or airfare comparison website out there that do not track you using cookies. So, they can jack up the prices and create an urgency to book them.
To avoid this happening, use the incognito mode of your browser. (When you use incognito mode of the browser, they cannot track you using cookies.)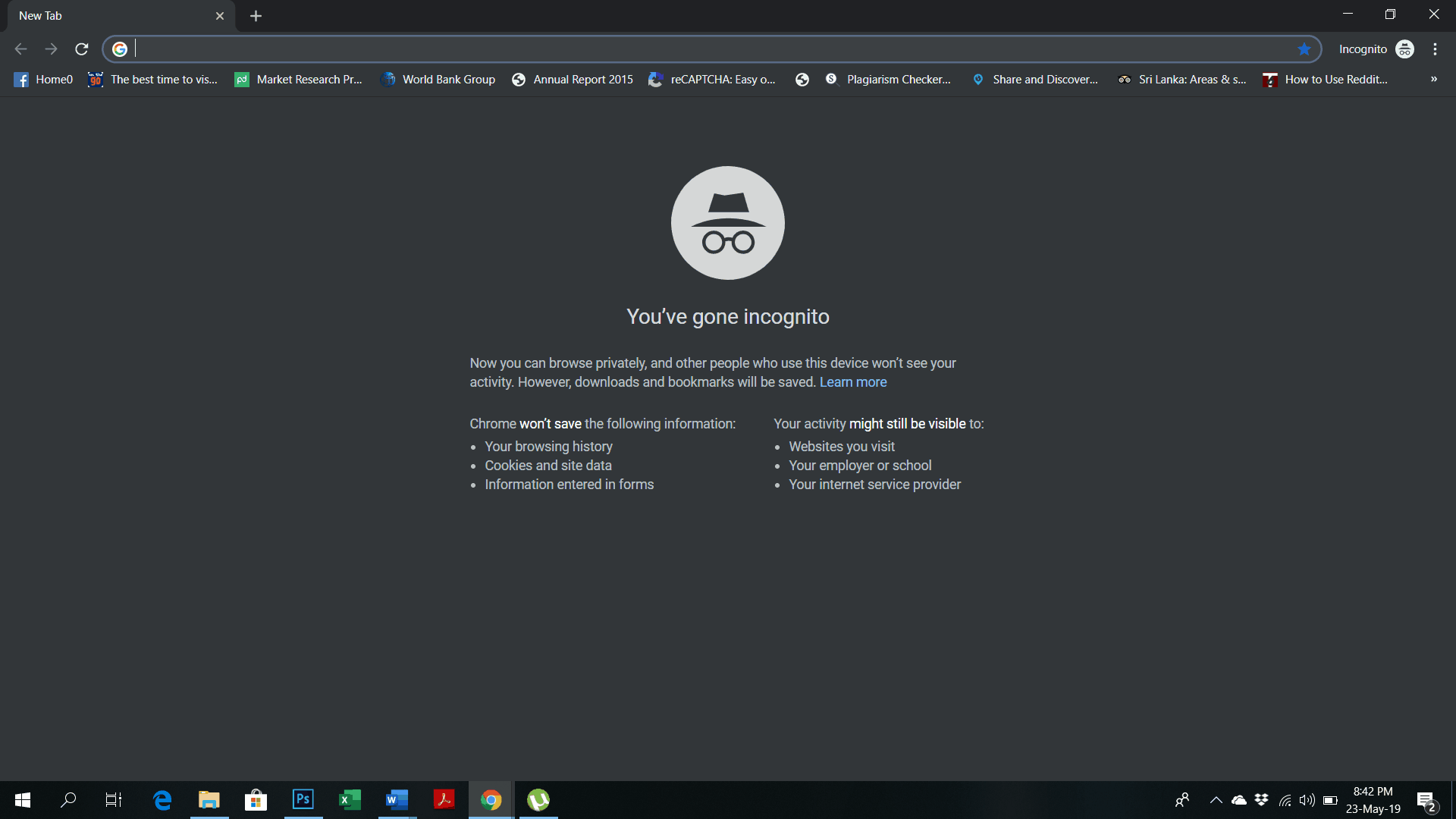 3. The more you are flexible with the flights the more you can save
The key to get good deals on your flights is to be flexible with your flights. Try to be flexible with the tour dates, flight times, number of stopovers, etc.
Use Skyscanner to find cheap flights. When you use it, instead of entering exact departure and return dates, use the whole month setting to find the best tour dates in terms of airfares.
Pro tips – May and November are usually rainy months for Sri Lanka. Therefore, try to avoid these months, even if you receive a good rate for the flights.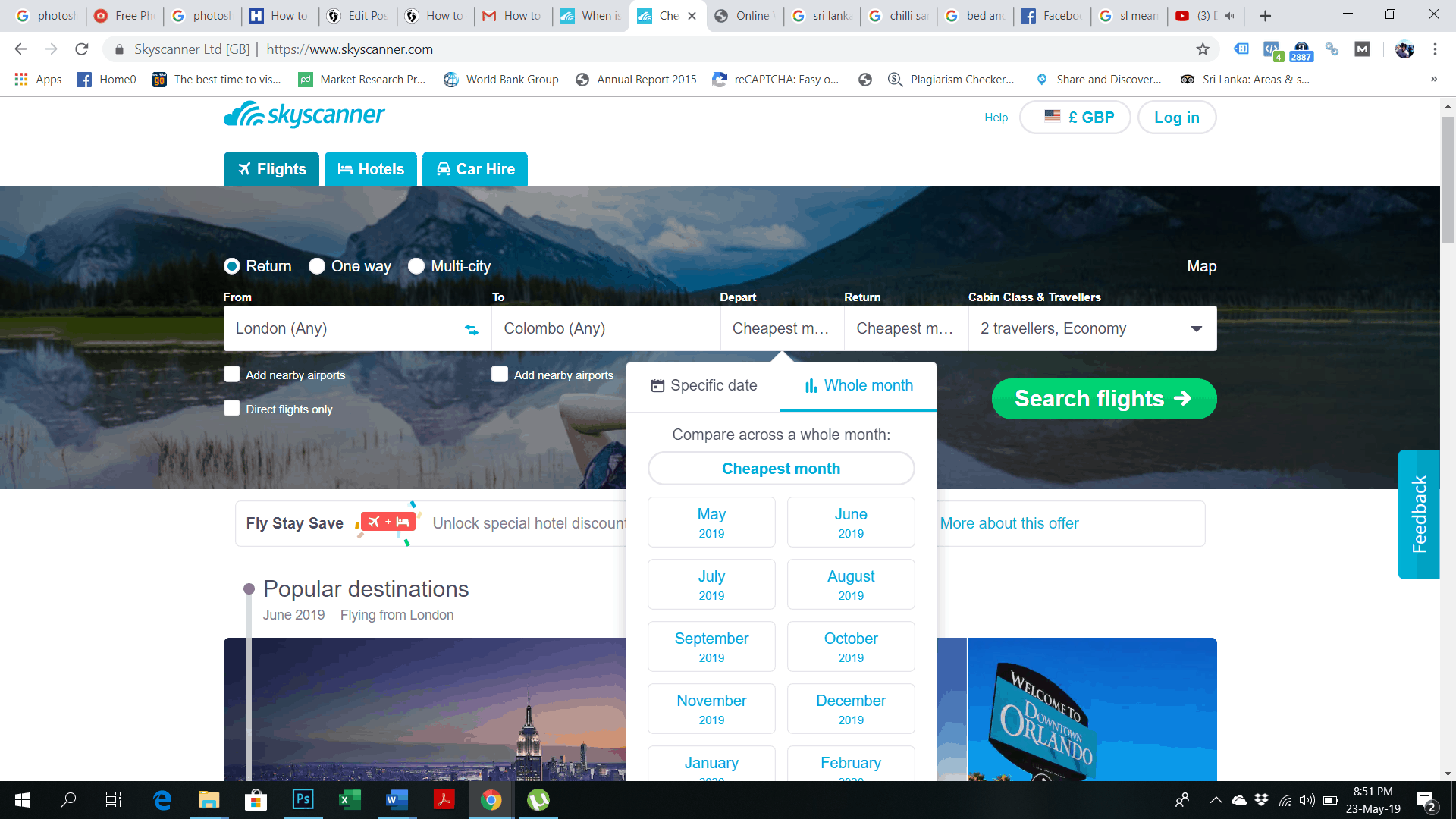 4. If possible, try to avoid flights that land and/or depart Sri Lanka early mornings.
The checking in time of Sri Lankan hotels is generally 2.00 pm. Check out time is usually 12.00 pm. If you have early morning flight/s, most hotels will ask you to pay extra for early checking in or/and late check out.
These extra charges can be quite expensive during the busy months. So, try to avoid flights that land in Sri Lanka early in the morning and depart early morning from Sri Lanka.
5. Make sure the deal that you selected does not have any hidden charges.
Look out for extra charges when researching for flight tickets. You will come across deals that look cheap, but are expensive in reality because of the hidden charges.
E.g. – Extra charges for baggage.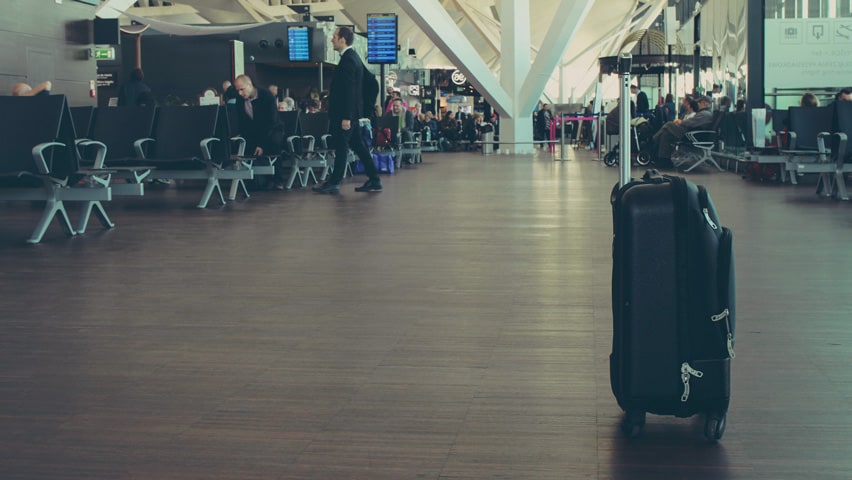 How to save money when getting Sri Lankan visa
1. Book your visa online
It is USD $5 less expensive to get your visa online (through the official website) rather than getting it on arrival. A small but significant saving, considering the cost is USD $40 per person. (For SAARC countries visa cost is USD $25. For kids under the age of 12 years, the visa is free regardless of the nationality.)
How to reduce the transportation cost in Sri Lanka
1. Plan your itinerary properly
Make sure there is not any back tracking in your itinerary. If you plan properly, your transport cost will be lower and you will have more time for sightseeing.
We have couple of great articles like "How to plan a flawless Sri Lanka itinerary" and "How to plan a Sri Lanka itinerary that kids love" to help you plan Sri Lanka tour itineraries. If you are struggling with this, have a look.
2. Pick the right transport method
Public transport is inexpensive in Sri Lanka. However, if you want a comfortable tour, public transport is out of the question. They are slow and tiring.
If you are visiting Sri Lanka for a beach stay and not expecting to do lots of travelling, it is less expensive to hire taxis when needed.
If your itinerary involves lots of sightseeing and travelling, it is less expensive to hire a vehicle and driver full time.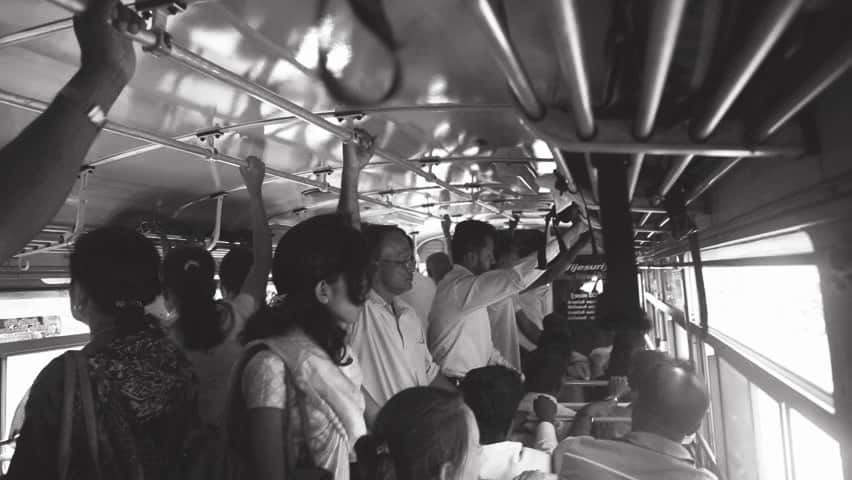 3. Join your friends to the tour
Most travel agencies charge the same amount for cars and vans. Use this to your advantage and invite a friend to join the tour.
E.g. – You are hiring a car for you and your partner. After contacting a travel agency, you get a quote of USD 700 for the tour. Then you manage to convince another couple to join you on the tour. Now you only need to pay USD 350. It is a 50% saving.
How to reduce the accommodation cost of your Sri Lanka trip
1. Don't wait till the last minute to book the accommodation
If you wish to get the most for your money, don't wait till the last minute to book your hotels. The best hotels with the best deals are the first to get booked up.
If you are travelling in December, January, February, July and August, book your holiday accommodations at least 5 to 6 months prior to the tour dates. For other months, book your hotel at least 4 months in advance.
2. If you are booking star class hotels, use a travel agency
Most of the star class hotels in Sri Lanka rely heavily on travel agencies to generate business (especially during the off season). Therefore, hotels offer their best rates to the travel agencies. Most hotels have terms like those below in their travel agent rate sheets ensuring lower prices:
"If you have any client/partner agent dispute on price through any online site, show us that you could book the same room for the same dates at a lower rate than the travel agent rates. We will match that rate and compensate with a further 15% discount at our discretion."
Note – Here I am referring to the travel agencies located in Sri Lanka. It is usually expensive to book a tour through a travel agency located elsewhere, as they often act as middleman between you and a Sri Lankan travel agency.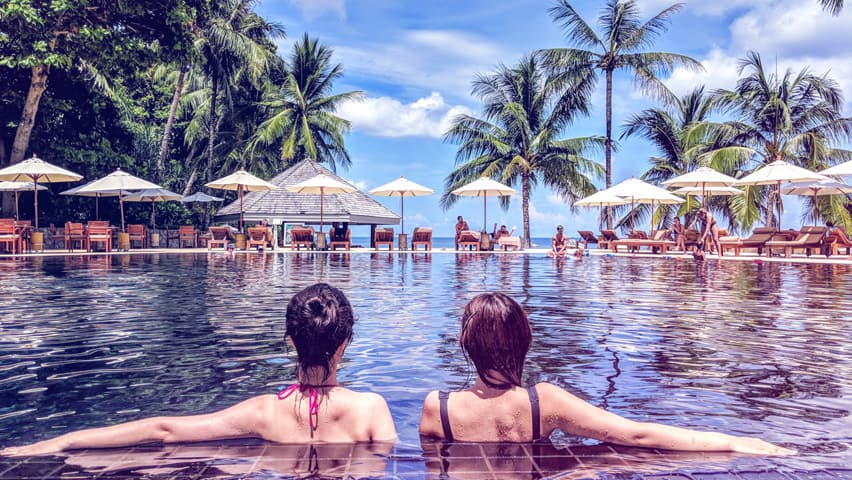 3. Travel during the shoulder season
Shoulder season is the period between the peak season and the off season. During the shoulder season weather is almost good as in the peak season. However, hotels are a lot less expensive as the business is slow.
The best shoulder season months to travel Sri Lanka are March, April, the second half of June, September and the first half of October.
4. Try to reduce the number of rooms that you book
Instead of booking one double room and one single room, book one triple room. Instead of booking two double rooms, book one family room. It is always less expensive to book one large room rather than booking two separate rooms.
Pro tips – Be careful when checking reviews of properties. If the same user reviewing the same property repeatedly, or if you feel the reviewer's English does not match the area in which he/she claims to live, it is very likely to be a fake review.
How to reduce the excursion cost of your Sri Lanka trip
1. Know how much to pay
If you are not aware of how much to pay, you might end up paying a lot more than what something actually cost. Check our article "Entrance fees for popular tourist attractions of Sri Lanka" for exact prices.
2. Pick less expensive excursions
There are plenty of less popular excursions that are very inexpensive and fun to do. Incorporate some of them to reduce your tour cost. Few suggestions are as below.
Namal Uyana – Pink Quartz Mountain – USD $5 per person
Pidurangala trekking – USD $5 per person
Mihitale temple – USD $5 per person
Hummanaya Blow Hole – USD $3 per person
Elephant Transit Home in Udawalawe – USD $3 per person
Embekke temple – USD $3 per person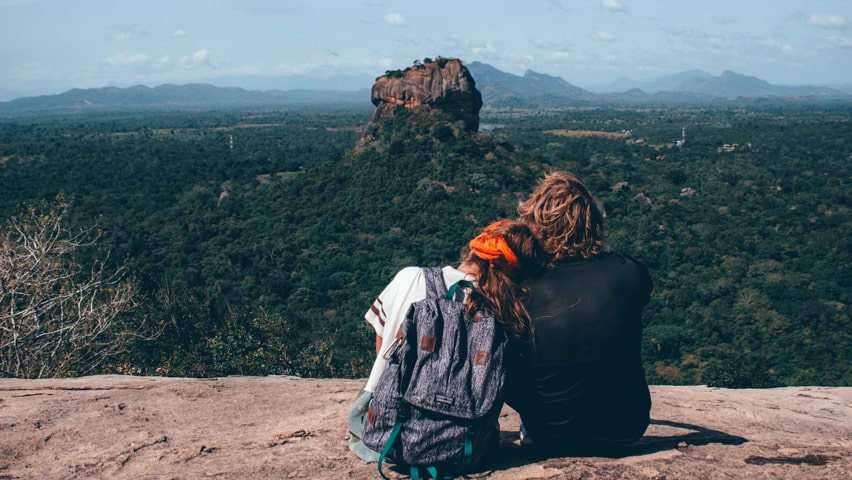 3. If you are from a SAARC country, you can get a 50% discount
For below sites visitors from SAARC countries (Afghanistan, Bangladesh, Bhutan, India, Nepal, Maldives and Pakistan) only need to pay half price.
Note – You will have to show your passport at the ticket counter to prove your nationality to get this special rate.
| | |
| --- | --- |
| Attraction | Entrance fees for SAARC countries |
| Sigiriya Rock Fortress | USD 15 per person |
| Polonnaruwa ancient city | USD 12.5 per person |
| Anuradhapura ancient city | USD 12.5 per person |
| Kandy Temple of the Tooth | LKR 1000 |
| Pinnawala Elephant Orphanage | LKR 800 |
How to keep meal costs low in Sri Lanka
1. Eating local food
It is not only fun to eat local food, it is inexpensive. It will not cost more than USD $2 per person to have a good Sri Lankan meal.
Note - If you chose up-market restaurants, the cost can be higher.
Here are some of the food that you must try while you are in Sri Lanka: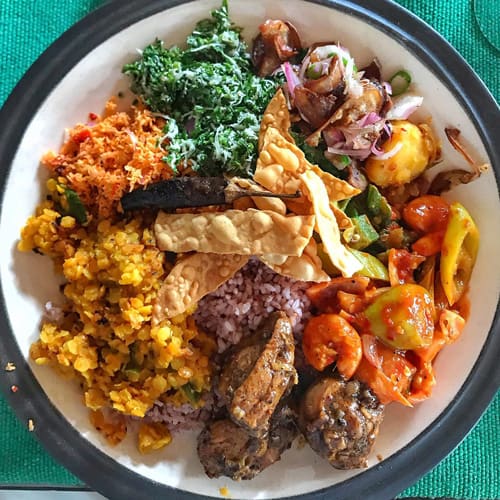 Rice and curry
Most days Sri Lankans have rice and curry for at least two meals. We never tire of rice and curry, mainly because of the huge variety of dishes / curries that we have in Sri Lanka. "Curry" has a multitude of meanings and an infinite variety of flavors. Many of the Sri Lankan dishes are vegetarian and do not use oil to cook.
Hoppers and Egg Hoppers
Hoppers is a flour and coconut milk based food item. The outer portion of a hopper is nice and crispy. The middle is bread like. Hoppers are often enjoyed with chilly sambal and fish curry.
The egg hoppers are simply a hopper cooked with an egg. If you like, you can eat egg hoppers with chili sambal. However, many prefer to eat without anything extra.
We often choose a hot cup of tea after eating hoppers.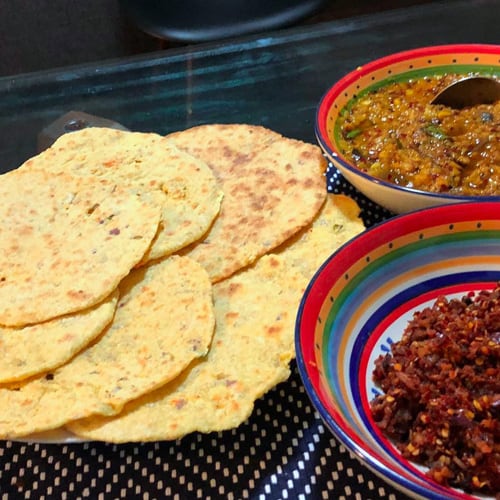 Coconut roti
Coconut roti is a simple and bit rustic food item prepared with flour and coconut. You can simply enjoy this with chili sambal and a cup of hot tea. The flavor is enhanced when you eat roti with fish, dhal, or potato curry.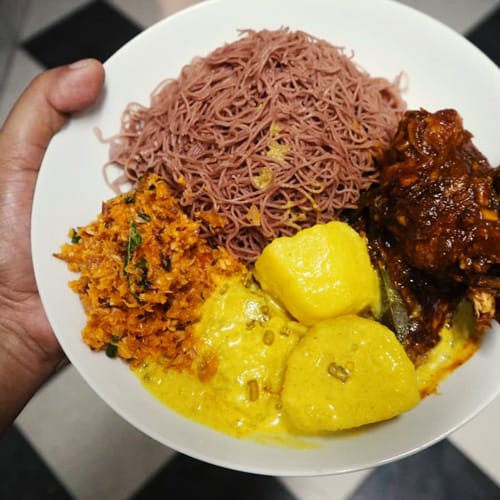 String hoppers
String hoppers are nothing like other hoppers. The taste and the texture are completely different. Hoppers are usually enjoyed with curries like fish, dhal and potato curries. We usually do not eat String hoppers for lunch.
2. Comparing HB basis and BB basis prices
Compare the Bed and Breakfast basis prices and the Half Board basis prices before making the reservations. Some resorts only charge a very small amount to upgrade you to Half Board basis. Some resorts do the opposite. Therefore, compare your options before booking.
Bed and Breakfast basis (BB basis) – Accommodation + Breakfast
Half Board basis (HB basis) – Accommodation + Breakfast + Dinner
How to save money when shopping in Sri Lanka
1. Bargain when needed
Sri Lankans do not usually bargain. However, you will have to bargain if you are shopping for expensive items like gems and woodcarvings. This is especially true for the gem shops and wood carving shops in Kandy area.
You will also have to bargain if you are shopping in the Pettah street market. This is not necessary for street markets in the other locations.
2. Try to avoid spice gardens
You will see plenty of spice gardens in Matale, Pinnawala and Kandy areas. We do not recommend shopping in them as almost all of them overpriced tourist traps. If you like, take their free guided tours to learn about the spices. However, do not buy spices or herbal products from them. Most of what they sell can be bought from Ayurvedic shops and supermarkets for a fraction of their cost. Your tour guide can easily take you to the right places for the best prices.
Summary
A perfect Sri Lanka holiday does not have to cost you an arm and a leg. Hopefully this article helps you to travel Sri Lanka inexpensively without compromising the comfort or the experience.
Please leave a comment, if you enjoy this article or if you have any question about your Sri Lanka holiday.
If you like to get our service to have an amazing holiday for an affordable price, please drop us a message outlining your requirements.
We at Travellers Isle looking forward to hearing from you all.