Did you know Sri Lanka is one of the very few locations where you can see both elephants and blue whales? Elephants are fascinating creatures, however in this article we are focusing on the whales and the whale watching tours in Sri Lanka.
Whales are long distance swimmers. It is mesmerizing how they swim thousands of miles so effortlessly moving their giant bodies. In their journeys around the world, Sri Lanka is a very important stop. Whales find the food rich oceans of Sri Lanka ideal for their large dietary requirements. (The blue whales eat about 8000 pounds of food on an average day.)
What are the best locations in Sri Lanka for whale watching?
Mirissa is the best location for whale watching in Sri Lanka. In Mirissa the whale watching season starts in November and ends in April. Some whale watching tour companies operate during the off season. Travellers Isle does not recommend off season whale watching tours to our clients as these tours are often not very successful in spotting whales.
There are many tour operators that promote whale watching tours in Trincomalee during the Mirissa off season (May to October). Calling these boat rides "whale watching tours" is not justifiable, as the chance of spotting whales in the Trincomalee area is very low. You will probably see plenty of dolphins, but hardly any whales.
What type of whales can be seen in Mirissa?
Blue whales and sperm whales are the most common seen in Mirissa. In addition to whales, you will also see dolphins and sea turtles during the boat ride.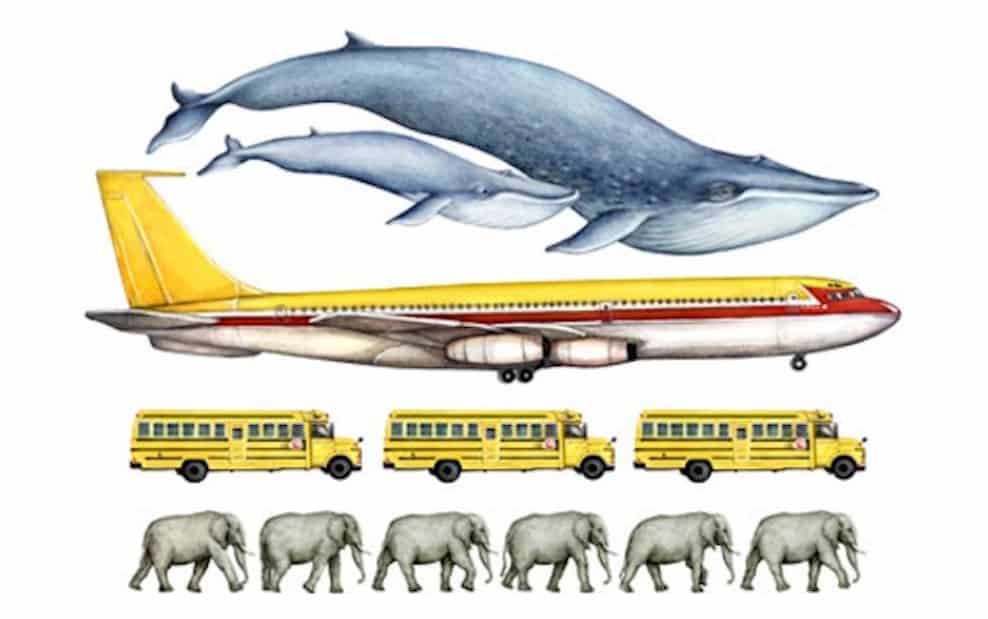 How much does it cost? 
Depending on the quality of the service provider, one can expect to spend somewhere between $50 to $70 per person for a whale watching expedition. (This is the cost for a shared whale watching tour. A private whale watching tour will cost a lot more than this.)
Children younger than six years old are usually free of charge when accompanied by adults. Fares for young people from six to twelve years old are usually charged at half the adult price.
What is included in a whale watching excursion?
Light snacks, bottled water, safety gear and the boat ride are included in the package
Can we be sure of seeing whales?
During the whale watching season in Mirissa whales are spotted 90% of the time. If the day of your tour proves disappointing, most of the whale watching companies are happy to arrange another trip on the following day.
What time does the tour start?
Starting times differ from service provider to service provider, but most tours depart between 6:00 A.M. and 7:00 A.M.
Where should you stay the night before?
As the tours are starting early in the morning, when we arrange a whale watching tours for our clients we arrange the accommodation in Mirissa. This avoid any complications in the morning.
How long will it take to complete the trip?
The boat trip will take about 5 hours.
Is whale watching a kids friendly activity?
As the boat rides take a long time to complete, we do not recommend whale watching tours for families with small children. It can be a struggle getting kids ready early in the morning and the tour is long with active children in a confined space. Check our article "How to plan a Sri Lanka itinerary that kids love" for more information on Sri Lanka family holidays.
What do you need to bring with you?
If you have an history of motion sickness, prepare by taking your motion sickness pills one to two hours before the boat's departure. If you do not have any, the boat crew should be able to supply them and you should take them as soon as you get to the boat.
Bring your sun glasses, a hat or a cap and something to tie it onto your head, sun cream, and of course your camera.
Summary
For most visitors whale watching is a once in a lifetime experience. Like any other excursion, it is not for everyone. We at Travellers Isle hope this article helps you to determine whether whale watching is for you. Feel free to leave a comment or drop us a message, if you have any questions.
Travellers Isle has many more articles on planning Sri Lanka holidays. Be sure to check them as well.