Wherever you go in Sri Lanka, you can feel on top of the world. Nowhere is this literally truer than along the many picturesque hiking trails in the island's emerald mountains! Each of these hiking paths has a uniqueness; some fall across biodiversity hotspots while others take you through tropical rainforests or religious and historical sites.
If you are someone who enjoys beautiful sceneries as much as I do, you are probably as excited as I am for this article which discusses the best hikes in Sri Lanka.
Written inspired by my personal travel experiences and the feedback from our guests and tour guides, this Travellers Isle article will be a great resource for anyone who is interested in doing some hiking in Sri Lanka.
Without any further ado let's get started.
Best Hikes in Sri Lanka
Here are the hikes that I consider as the best hikes in Sri Lanka. Please note I am not listing Sigiriya here, as I feel it is more of an archeological site, than a hiking trail. The Ritigala Forest Monastery is also not going to be featured on this article for the same reasons.
1. Little Adam's Peak: Best easy hike in Sri Lanka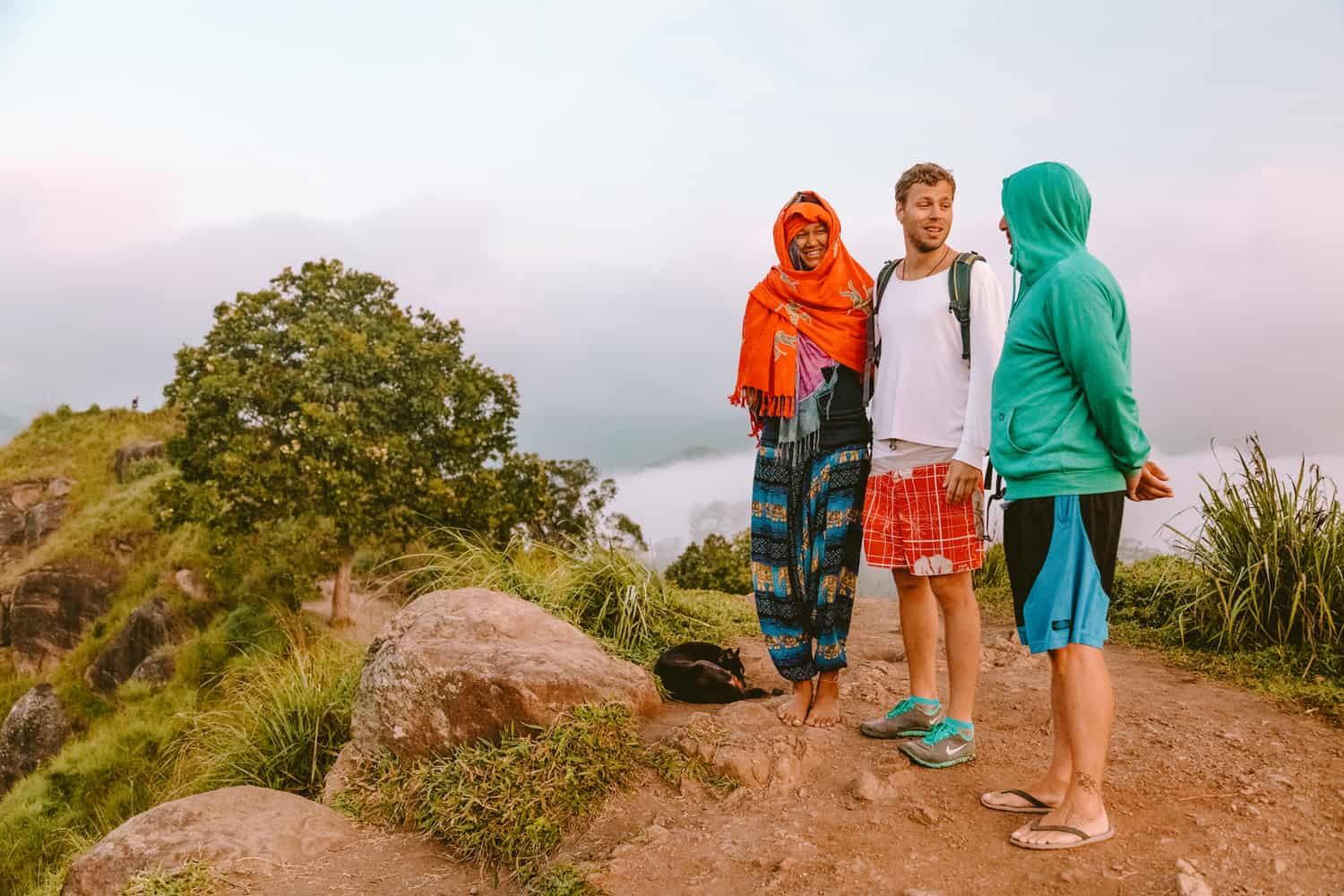 Known as the best of the easy hikes in Sri Lanka, Little Adam's Peak brings you gorgeous bird's-eye views of the green valleys and mist-laden mountain tops of Sri Lanka. Locals say that on very clear days you can even see the southern coastal stretch of the island from Little Adam's Peak!
As this is not a very physically demanding trek, we often recommend it for families travelling with young children. In my opinion, it is one of the very best family adventures in Sri Lanka.
The trek up this hill leads you through a tea plantation and it is, for the greater part of the hike, a manicured track. At some points in the excursion, you will come across flights of steps. However, the track becomes more rough and jagged as you draw nearer the peak.
Once you complete your hike, if you are up for ziplining over the Sri Lankan hill country, you can certainly give that a try at Little Adam's Peak!
The Little Adam's Peak is called 'little' for a reason; it is not as high or as difficult to climb as the sacred mountain of Adam's Peak, for which the Little Adam's Peak is named.
2. Horton Plains: National park covered in mist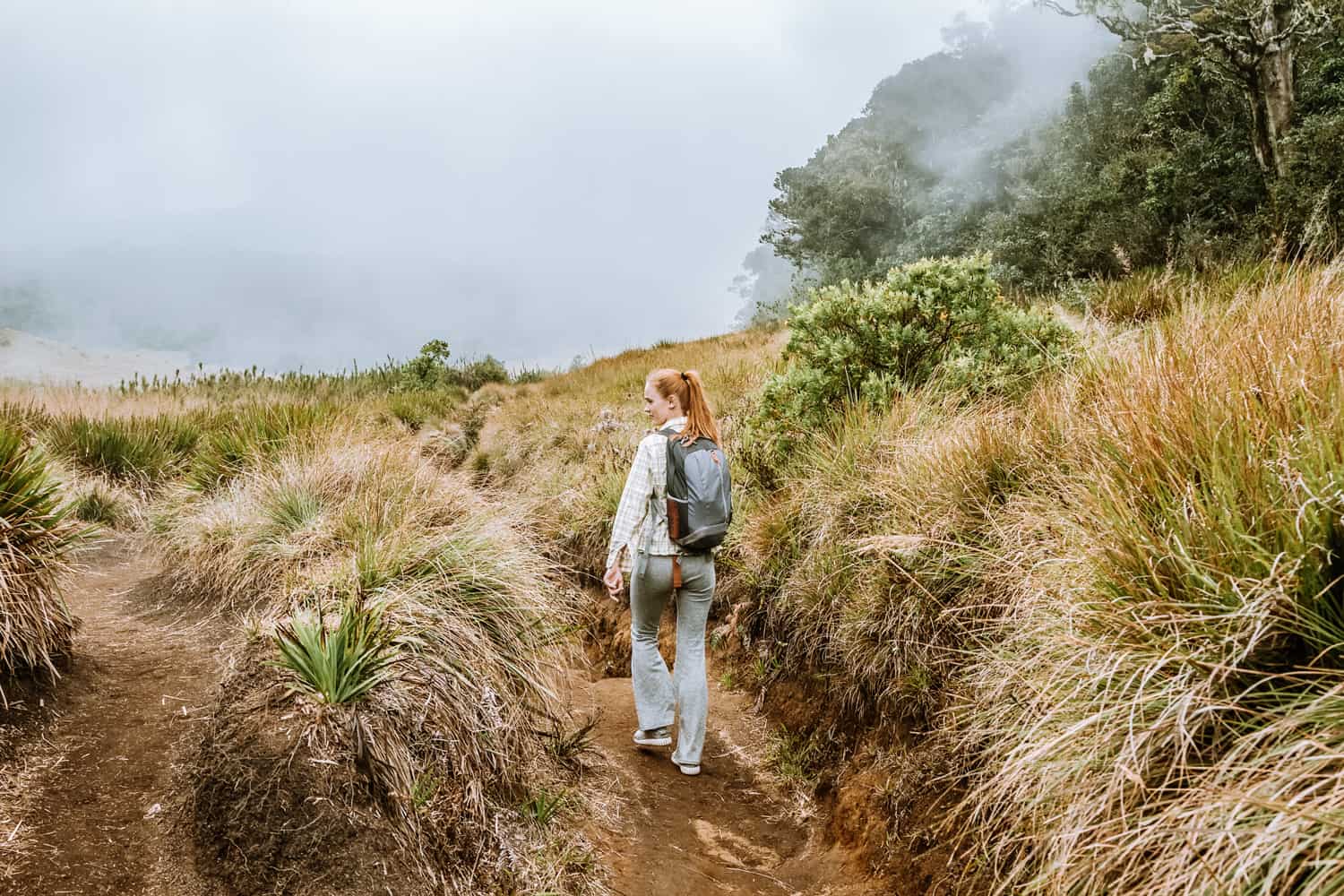 Writing about Horton Plains brings nostalgic happiness. When I first visited this park as a child, I was awestruck and delighted by the misty, cold landscape of the plains. As a Colombo girl through and through, this environment was nothing but different, new, and refreshing!
A trek in the Horton Plains National Park takes you across a biodiversity hotspot situated at an altitude of 2100 m above the sea level. This National Park is home to many plants, animals and birds that are endemic not only to Sri Lanka but to the park itself. For this reason, in 2010, this park was named as a UNESCO World Heritage Site.
During your trek, you will come across the famous World's End Drop, which is a 1200 m cliff. On misty days, the top of this cliff looks like the edge of the world! Trust me, I know this because I have been there and stood at the edge of the cliff without fear; the heavy mists made the drop invisible and a lot less scary!
Other attractions within the Horton Plains include the Baker's Falls, a small yet scenic waterfall that decorates the park.
The reminders below will help you prepare better for your visit to the Horton Plains National Park.
Since it is an environmentally sensitive region, no plastic is permitted here. Neither are drones. Water bottles are allowed inside, but sans their labels and seals. Try to be at the national park as early as 6.00 am to 6.30 am, so you get to enjoy the scenery before the national park gets too misty.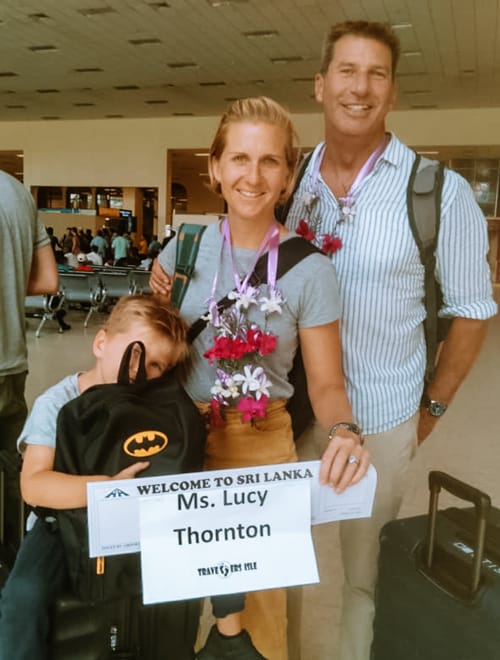 Would you like a Sri Lanka trip like Lucy's?
We had the pleasure of assisting Lucy's family on their two-week holiday in Sri Lanka, and they absolutely loved it. Would you also like a hassle-free family holiday? Please drop us a message specifying your requirements, and we will get back to you with a tailor-made Sri Lanka tour package within 24 hours.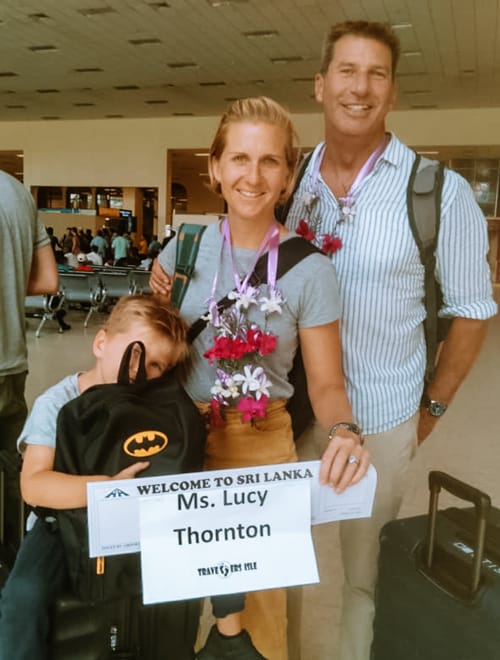 Would you like a Sri Lanka trip like Lucy's?
We had the pleasure of assisting Lucy's family on their two-week holiday in Sri Lanka, and they absolutely loved it. Would you also like a hassle-free family holiday? Please drop us a message specifying your requirements, and we will get back to you with a tailor-made Sri Lanka tour package within 24 hours.
3. Sinharaja: Sri Lanka's Pristine Rainforest
Sinharaja too brings back a lot of memories and it is my second favourite of these hiking trails. Nothing has made me feel closer to nature than the whispering trees and the burbling water in the tranquility of the Sinharaja Forest Reserve.
I call it pristine for a reason as clear as the streams in this forest; it has remained untouched for the past 15 million years, making it Sri Lanka's only remaining primary tropical rainforest.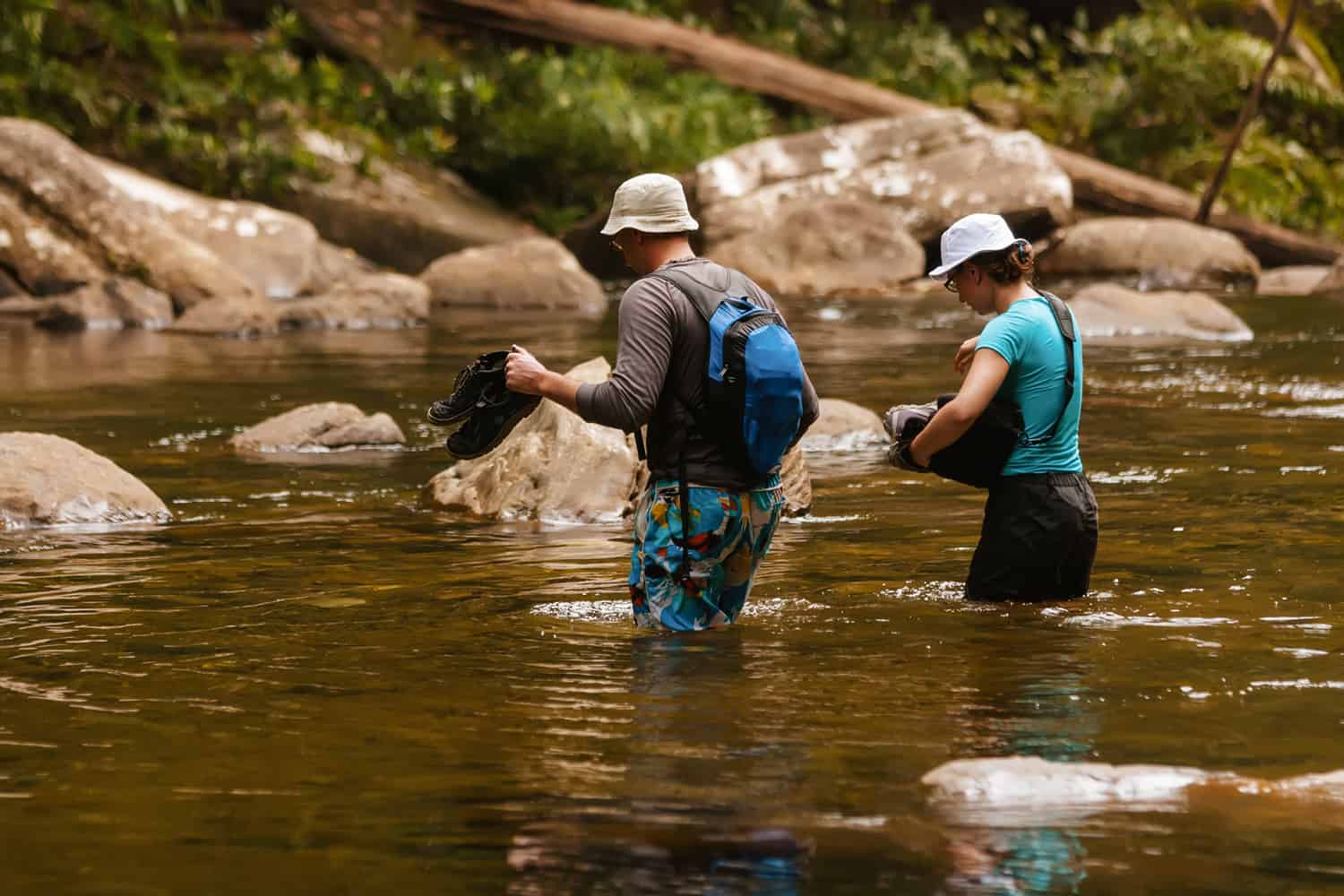 We usually incorporate a visit to Sinharaja after a stay in Udawalawe. Sinharaja is a 3-hour drive from Udawalawe and it is a 3 to 4 hour hike. So, an overnight stay at a hotel close to the Sinharaja forest is highly recommended for anyone considering this hike.
Deniyaya is an ideal staging area for a Sinharaja hike, because of its proximity to the Sinharaja Rain Forest. Accommodation at Deniyaya is pleasant, but might not be the best. Expect modest accomodations.
The Sinharaja Rainforest is home to flora and fauna that is diverse and rare. The forest cover shelters many endemic and endangered plants, animals, birds, and fish in its evergreen shade.
The cool transparent water streams that originate within this pristine environment feed into the Kalu and Gin rivers, which meet the Indian Ocean in the Western and Southern provinces of the island, respectively.
Spreading across more than 11,000 hectares overlapping three districts, this forest reserve controls wind speeds, and prevents floods and landslides. It is nothing but a gift from Mother Nature to humanity. Unsurprisingly, in 1988, it was declared a UNESCO Natural Site.
Not only is Sinharaja wrapped in a cloak of green, but it is also shrouded in folklore. It is believed that the Buddha's Sacred Tooth, which resides in Kandy today, was once hidden in the Sinharaja forest.
Legend also has it that Sinharaja was named after a lion who inhabited a rocky cliff called Sinhagala many, many moons ago. As the story goes, the lion was stoned to death by a giant named Lankanaatha, bringing to an end to the beast's terrorizing activities.
The giant's native village is supposed to have been today's Lankagama, one of the settlements on the periphery of the Reserve. A trip to and across this rainforest is both an ecological and cultural treat!
4. Mystical Adam's Peak: The Pilgrimage-Hike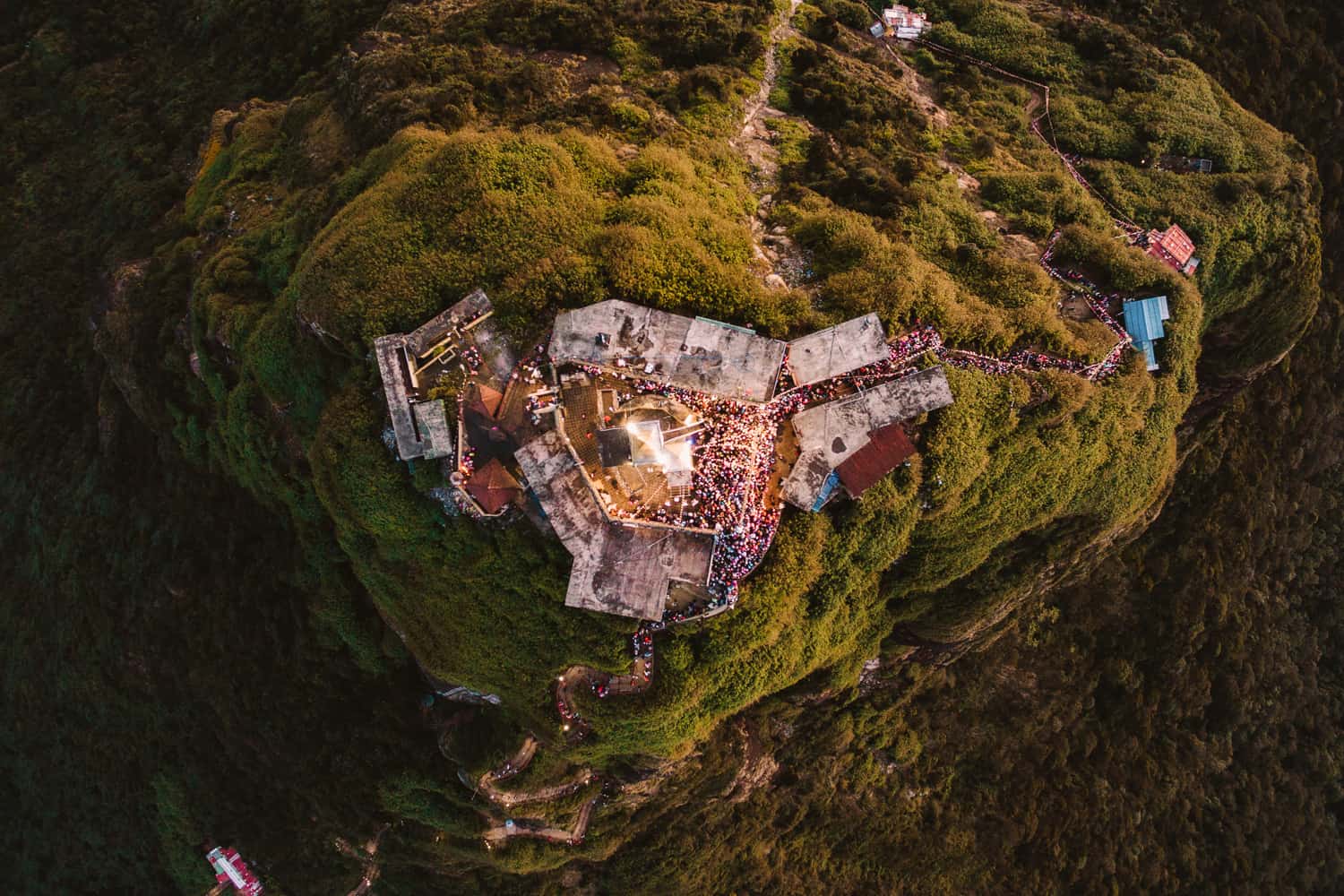 Of all the scenic mountain peaks and trails in Sri Lanka, Adam's Peak is beyond doubt the most visited and venerated. As a part of the Central Highlands of Sri Lanka, Adam's Peak is a UNESCO World Heritage Site.
Known variously as Shri Paadhaya, Samanala Kanda (in Sinhala), Adam's Peak and Sivan Oli Pada Malai (in Tamil), it is a holy mountain to Buddhists, Hindus, Christians and Muslims alike. For many locals, the arduous journey up 5,500 steps is more a pilgrimage than an adventurous hike, and the significance of the peak is as religious as it is scenic.
Adam's Peak has, for centuries, attracted the attention of local and foreign tourists. Please do not take my word for it as there is plenty of published evidence to support this.
For the British archaeologist John Still who published Jungle Tide in 1930, the local multiethnic pilgrims he saw at Adam's Peak were nothing but reverent and tolerant.
Similarly, many other Britishers like the poet Edward Carpenter, photographer Henry W. Cave and politician Sir Emerson Tennent have described their exploration of Adam's Peak. Also, world famous travellers like Ibn Batuta and Marco Polo who hiked Adam's Peak in the 13th and 14th centuries respectively, documented the experiences of their hikes.
Hiking up Adam's Peak does not always have to be for spiritual reasons. The breathtaking view of the sun rising is itself  motivation enough.
We at Travellers Isle recommend that you hike Adam's Peak within the season, which starts on the Unduvap Full Moon Poya Day (in December) and ends on the Vesak Full Moon Poya Day (in May). During this period, the pathways are cleared and well-lit, and there are many other pilgrim-hikers to keep you company.
If you are up for an adventure and decide to travel off season (which could be a rather lonely hike), we advise you to travel with a guide. Travelling alone is also not recommended for another reason; Adam's Peak is home to wildlife including elephants and leopards, which should ideally be taken into consideration before an off season hike.
5. Pidurangala: A hike into Sri Lanka's religious past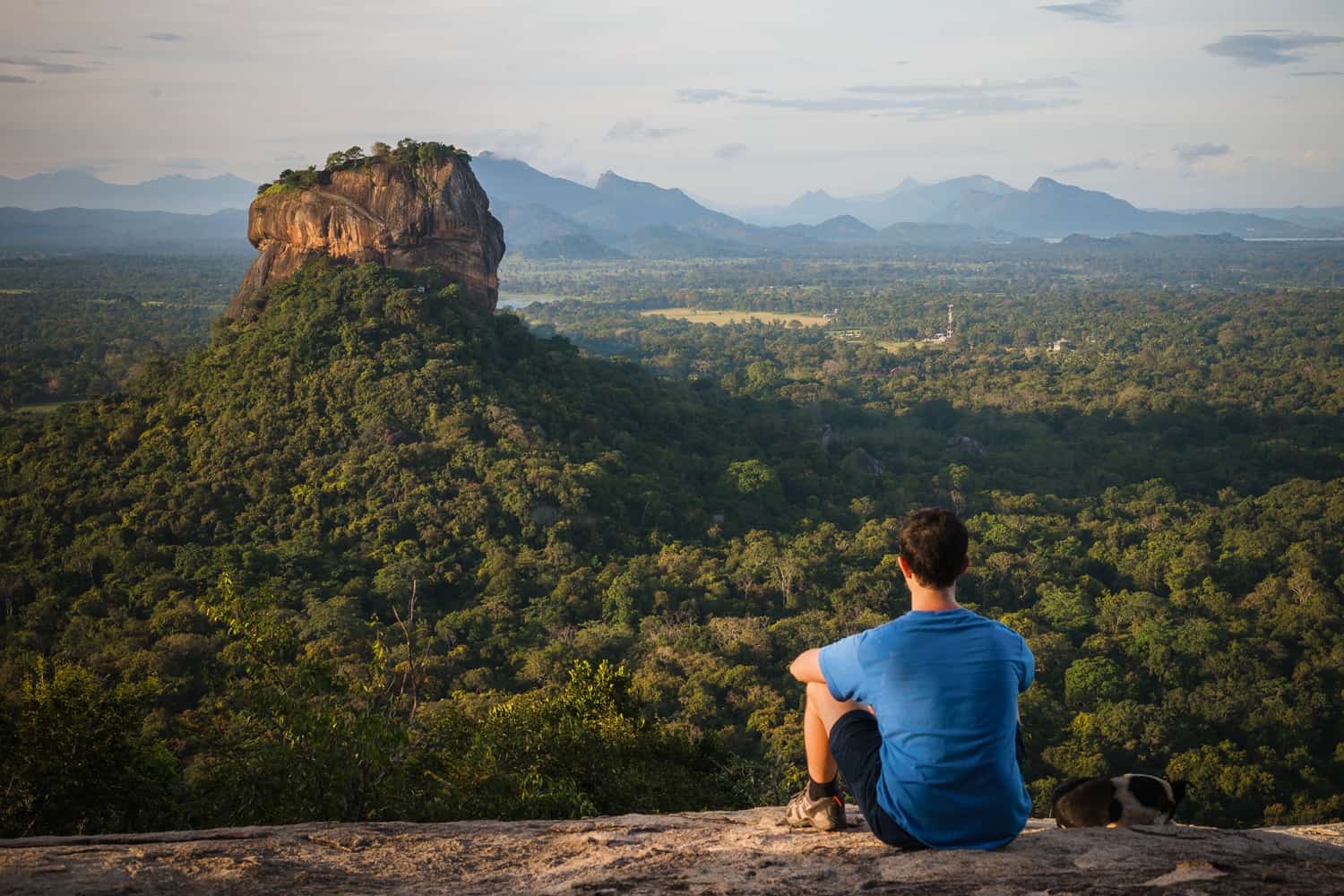 Neighbouring the Sigiriya Rock Fortress is another plateau topped with a rocky plain. Known as the Pidurangala Rock, it offers you breathtaking panoramic scenes of the surrounding emerald plains dotted with water surfaces that reflect the skies. This scenery includes a spectacular view of the Sigiriya Rock.
Although dating back to the 5th century BC, Pidurangala does not receive the same fame or status as the Lion Rock. This does not mean that it is insignificant; Pidurangala is home to the ruins of an ancient Buddhist monastery established by King Kashyapa who lived atop Sigiriya. Therefore, the Pidurangala Rock is of both archaeological and religious value.
The hike to the slanting flat top of Pidurangala Rock begins at the ancient Pidurangala Royal Cave Temple. On your way up, you will come across several ancient ruins, the most notable of which is the brick statue of the reclining Buddha facing the blue mountain ranges on the horizon. As you make your way through the huge boulders, you will walk on stone steps lined with bricks. These mark the pathways that Buddhist monks who inhabited the monastery would have used in the past.
The trek up Pidurangala is not as strenuous as Sigiriya. However, the last part of the excursion is rather difficult and requires stepping from one huge boulder to another. But, as with the case of all Sri Lankan hikes, the scenic views are worth the hard climb!
If you want to witness the sunrise, Pidurangala is a better option than Sigiriya. This is due to the different opening times at the two sites; tickets can be purchased earlier in the day at Pidurangala.
Until visitors pass the temple, they are expected to be modestly attired with shoulders and knees covered. No hats nor shoes are permitted within the temple premises.
6. Lipton's Seat: A trek across tea plantations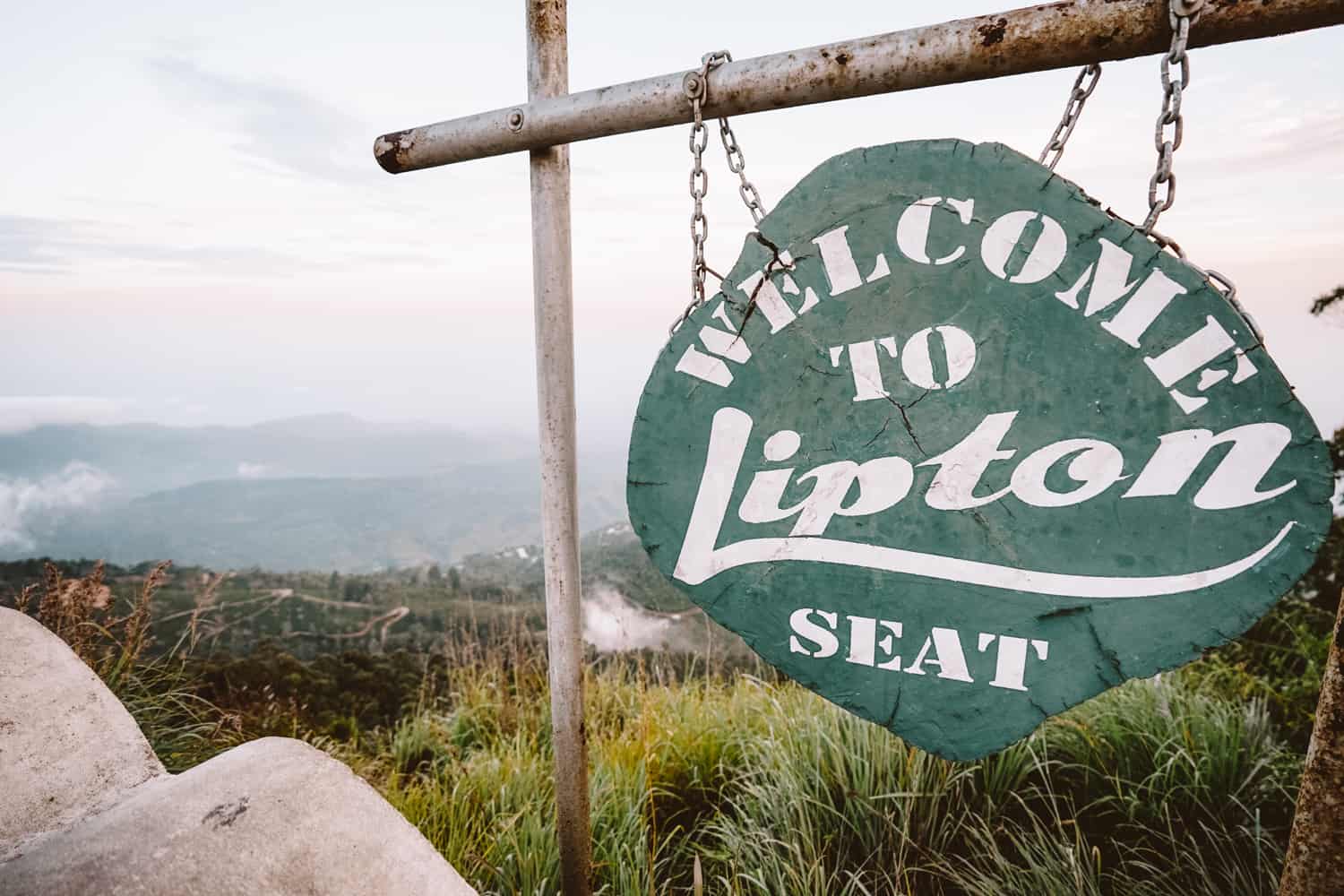 Follow in the Scottish footsteps of Sir Thomas Lipton to his lookout spot over his former tea empire. Named Lipton's Seat, this vantage point in the Poonagala mountain offers you views of five out of the nine provinces of Sri Lanka.
The view is picture perfect with the emerald valleys below ringed with blue mountain ranges and the road network meandering in and out of the greenery.
Most of our guests are families travelling with small children. As they often find it too challenging to take the entire trek by foot, we usually arrange tuk-tuks for them to reach the top. The descent is much more manageable with kids and it is often enjoyed by foot.
If you wish you may also visit Dambatenne Tea Factory, a facility established by Sir Lipton in 1890, during this hiking trip.
Once you reach the seated statue of Sir Lipton with the picturesque scenery behind him, you will have arrived at your destination!
7. Ella Rock: A hike to sight the sunrise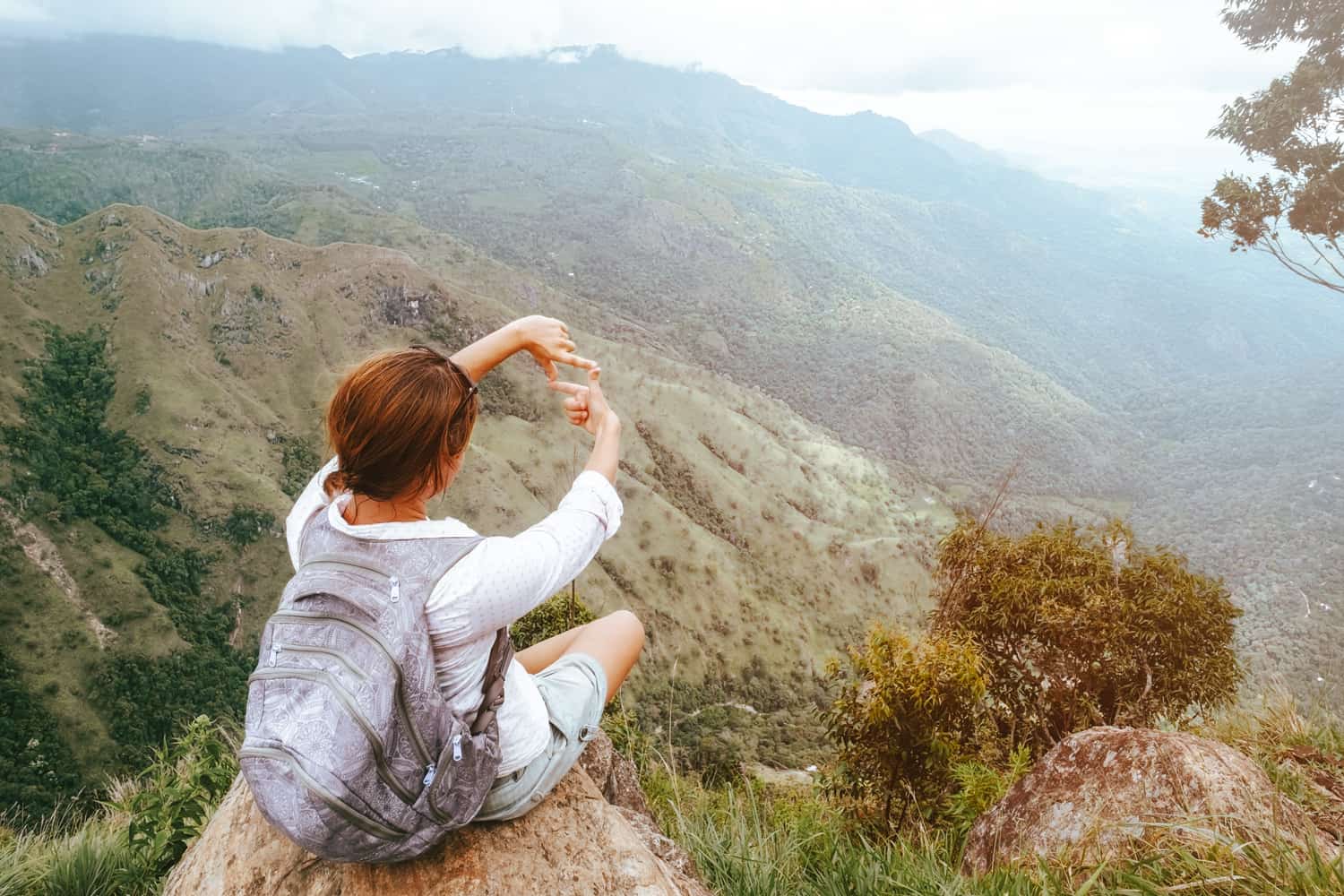 Trek along a comparatively less beaten track to the top of Ella Rock! This mountain offers an awe-inspiring view of the lush highlands of Sri Lanka. It is not surprising that this mountain is known as yet another excellent hiking location in Ella.
Ella Rock may not have the religious or historical significance of Adam's Peak or Pidurangala. But, the trek to the top is  scenic and you will be able to witness a picture perfect sunrise!
This hike can be difficult due to the steep climb towards the end of the hike and because the hiking path is not adequately signposted. Also, in the tourist off season in Sri Lanka, the trail may not be as well-trodden as it is during the peak season.
If you are good at remembering roads and directions, you will be able to reach the top safely. But, the general advice is to hire a local guide on this 4 to 5 hour hike.
8. Trekking in the misty Knuckles Range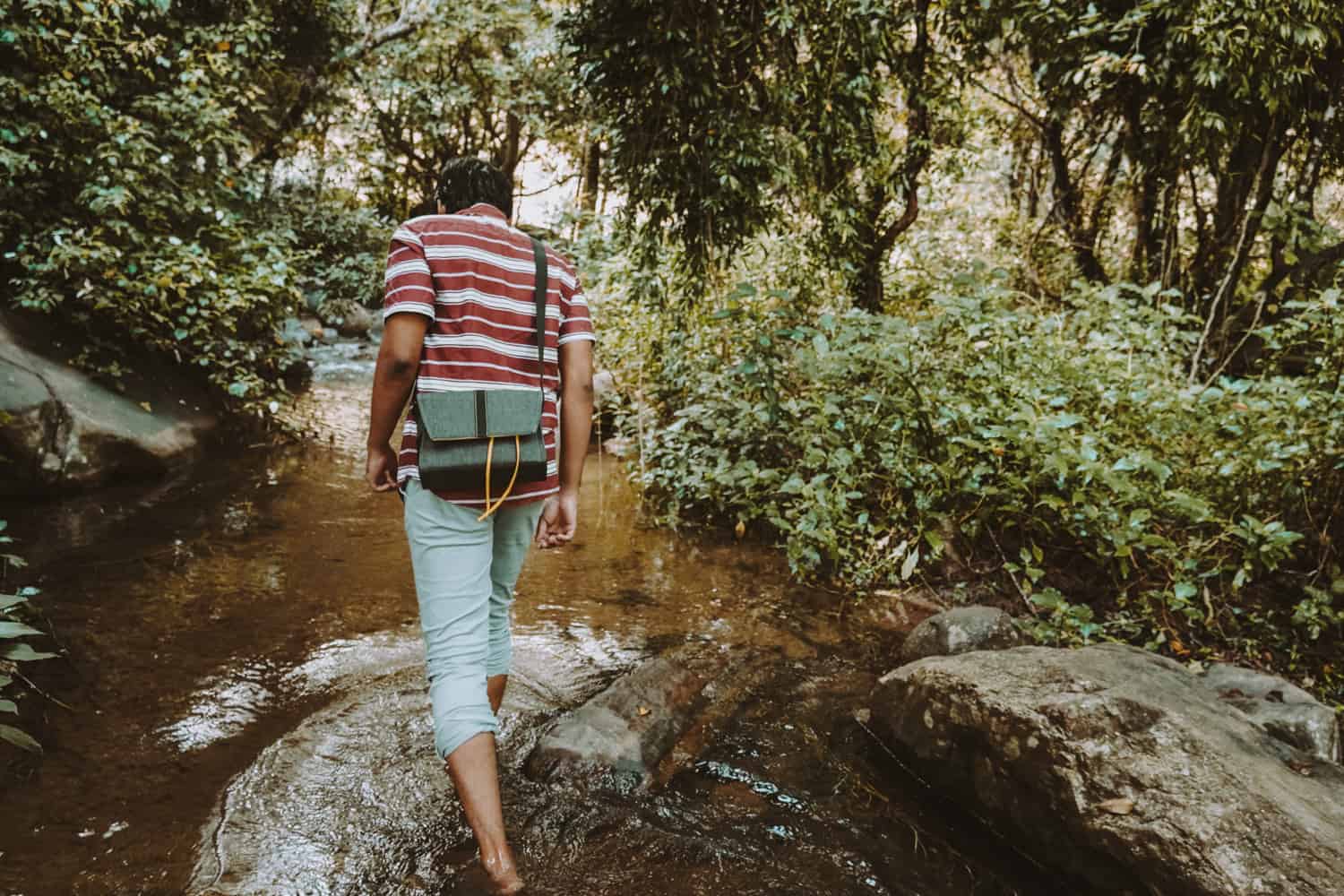 The trek deep into the cool tranquility of yet another biodiversity hotspot in Sri Lanka, the Knuckles Mountain Range, is not for the faint of heart.
I myself have only covered one track of the Knuckles Mountain Range, but there are several exciting hikes that you can enjoy there with varying difficulty. Nitro Cave, the Mini World's End and the Duwili Ella waterfall are some of the popular trails that you find in Knuckles.
The Knuckles range overlaps the districts of Matale and Kandy. As a part of the Central Highlands of Sri Lanka, this mountain range is a UNESCO World Heritage Site that is home to various species of plants and animals. Some of the species of flora and fauna found in Knuckles are endemic not only to Sri Lanka but also to the mountain range.
When seen from a distance, the peaks of this mountain range resemble the knuckles of a balled fist. This has earned it the English name 'Knuckles.' Since these mountain peaks are veiled in mist most of the year, in Sinhalese the range is called Dumbara Kandu Watiye (or Misty Mountain Range).
Even though Knuckles is one of the most scenic locations in Sri Lanka, it is not very popular among tourists.  Therefore, you also will not find many tourist accommodations in Knuckles.
When we arrange hikes in Knuckles for our guests, we either arrange them as camping trips or as day tours from Kandy. Please make sure to get the assistance of a proper guide when you visit Knuckles. It is dangerous exploring the untamed forests of Sri Lanka without any professional help.
Summary
Apart from its hospitality and golden beaches, Sri Lanka is world renowned for the many hiking opportunities it offers. If you do not witness the island in all its glory from a mist-veiled mountain top, you are missing out.
Hiking in Sri Lanka is so much more than scenic views; it also introduces you to the religious, historical and cultural background of Sri Lanka. So, when travelling to our island, make sure to have at least one hiking trail on your itinerary.
I hope this article helps you discover the best hikes in Sri Lanka. If you have any questions, please feel free to share them in the comments section. If you need any assistance with arranging your Sri Lanka holiday itinerary, please get in touch. Travellers Isle looks forward to assisting you.
Happy travels!