As a destination, Sri Lanka cannot be fully appreciated from only one location. Any good Sri Lanka itinerary would include multiple locations. Even when you are spending a few nights in one location, you will be travelling short distances to enjoy various sightseeing that Sri Lanka has to offer.
Since you will be travelling a quite a bit in Sri Lanka, your mode of transportation in Sri Lanka is an important consideration. To help you with this decision, I decided to discuss all the popular transport methods available in Sri Lanka. I hope this article will help you to choose a mode of transport that is most suitable for your individual requirements.
1. Hiring a vehicle and driver for the full tour (Most popular transport method)
Hiring a vehicle and driver for the full duration of your tour is the best way to get around Sri Lanka. Depending on your itinerary it will cost USD 60 to USD 80 per day to hire a vehicle and driver/guide in Sri Lanka.
As mentioned in the beginning of the article, Sri Lanka holidays involve some travelling. Unfortunately, our roads are a bit slow due to narrow and windy roads. If you are using a private vehicle in Sri Lanka, you can aim to have an average speed of 40 kmph (about 25 mph). Other transport methods are much slower than that.
Since you need a vehicle on regular basis and since it is not a very pleasant experience spending hours and hours in crowded busses, it is well worth paying for a vehicle and driver/guide in Sri Lanka.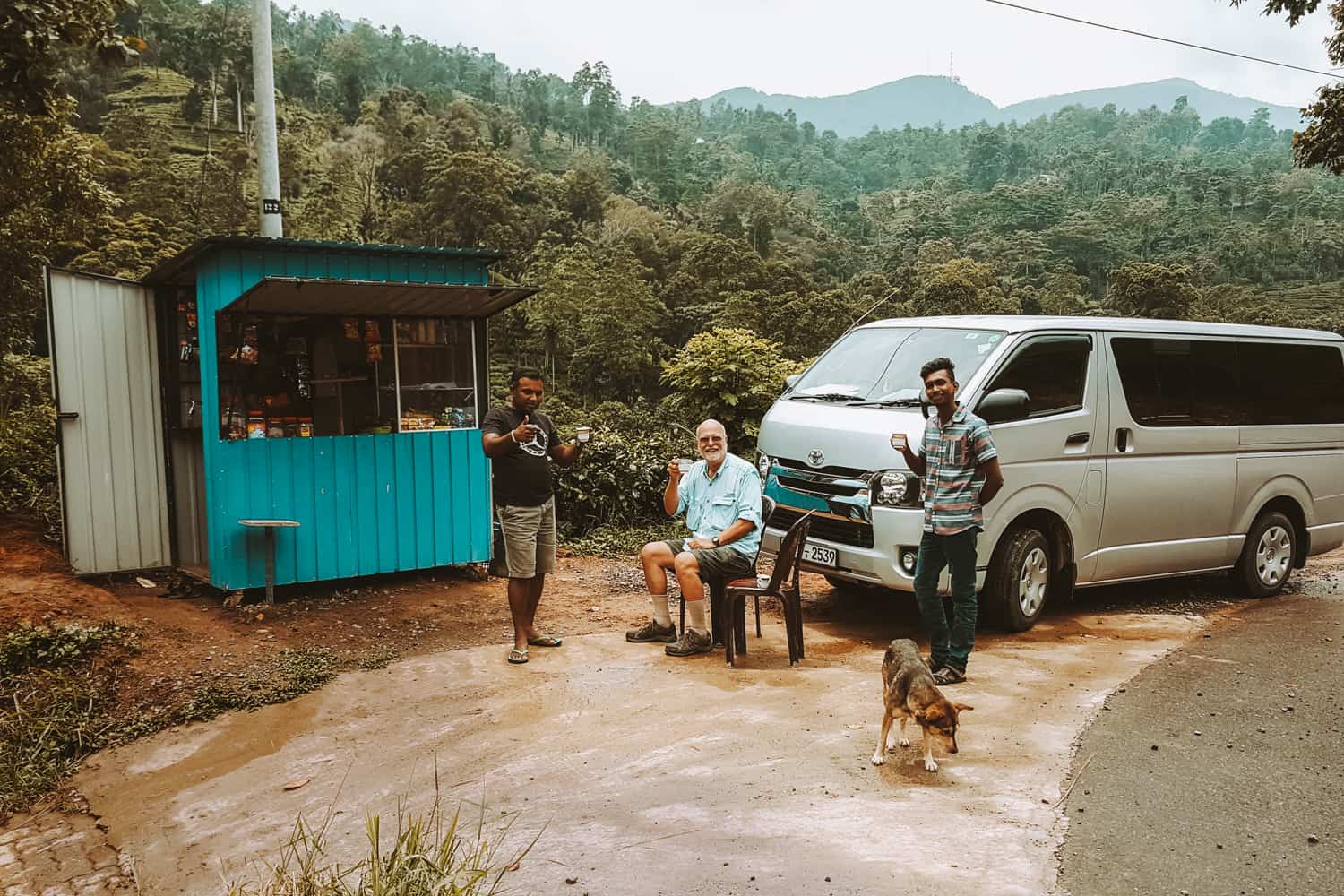 Can you self-drive in Sri Lanka?
Tourists are allowed to self-drive in Sri Lanka. For this you need to either obtain a temporary driving permit from the Department of Motor Traffic or get your International Driving Permit endorsed by the Automobile Association of Ceylon (AA Ceylon).
Even though it is possible to self-drive in Sri Lanka, there is no real incentive for that. A quick search on the Google will show you, how most tourists dislike the idea of self-driving in Sri Lanka, due to challenging road conditions. On the other hand, it is not cheap.
A small car would cost you about USD 30 to USD 40 per day. This does not include fuel. Also, there is a 100 km maximum mileage limit of 100 km. The actual cost of hiring a car for one day is about USD 50 to USD 60. That is almost the same amount that a private vehicle and chauffeur guide will cost you in Sri Lanka.
2. Using public transport (Most economical transport method)
If you are travelling Sri Lanka with a tight a budget, public transport is a great way to get around Sri Lanka. It is the most economical way to get around the country. Literally a dollar goes a long way with public transport in Sri Lanka.
Note – Public transport in Sri Lanka is not recommended for families travelling with young children. Public transport is also not recommended for short duration Sri Lanka holidays.
Buses
You can travel almost anywhere in Sri Lanka by bus for couple of dollars.
For instance, it will only cost you about USD 5 to travel from Negombo to Kandy, which is a 100 km long journey. On the flipside, it will take you 5 to 6 hours to reach Kandy by bus (which is a 3-hour drive by car). Buses can be also a bit crowded, and most buses are non-A/C in Sri Lanka. It is undeniable there is a big tradeoff between comfort and economy.
Note – There are exceptions. The buses that operate in the Southern Expressway and the Katunayake Expressway are fully airconditioned and usually maintain a decent speed. Also, these buses don't transport passengers more than their seating capacities.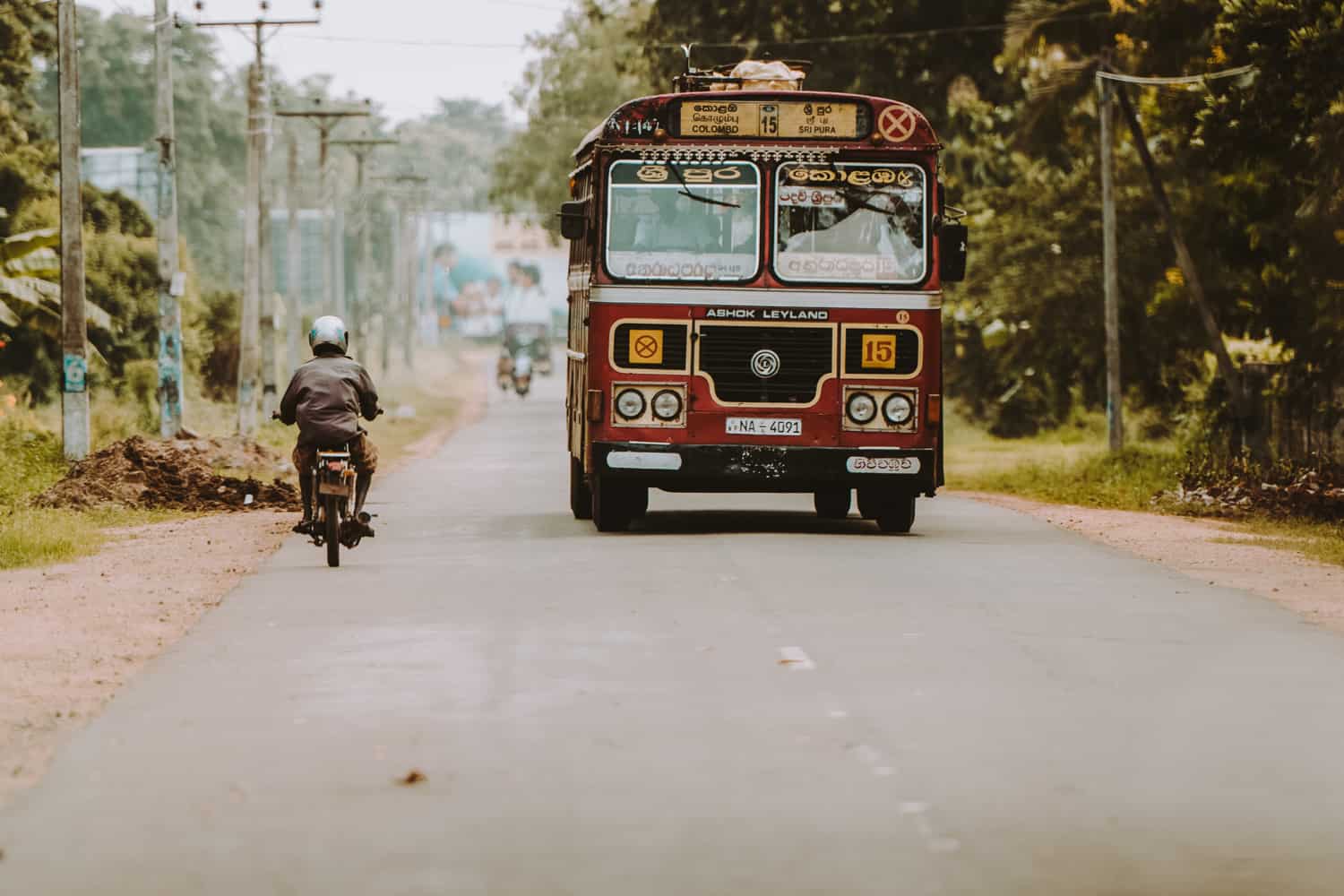 Trains
The train network in Sri Lanka is limited to only a few regions of the country. It is not practical to only use trains to get around Sri Lanka. Having said that it is the most desirable public transport method in Sri Lanka. They are a lot more comfortable than buses and some trains are routed through beautiful scenery. The best example would be the Nanu Oya – Ella train ride.
Similar to buses, trains are a bit time consuming. Another issue with the railway system in Sri Lanka is the lack of punctuality.
For the time being, the Sri Lanka Railway Department does not have an online reservation system, but you can book train seats through a third party. Two of the popular agencies that offer train seat reservations are 12Go Asia and Visit Sri Lanka Tours.
Note – If you wish to take the Nanu Oya – Ella train ride, make sure to book your seats well in advance. You are unlikely to get seats without a prior reservation for this train route. Train seats are available for reservations 30 days prior to each journey day (starting from 10.00 am). Most days they sell out within minutes.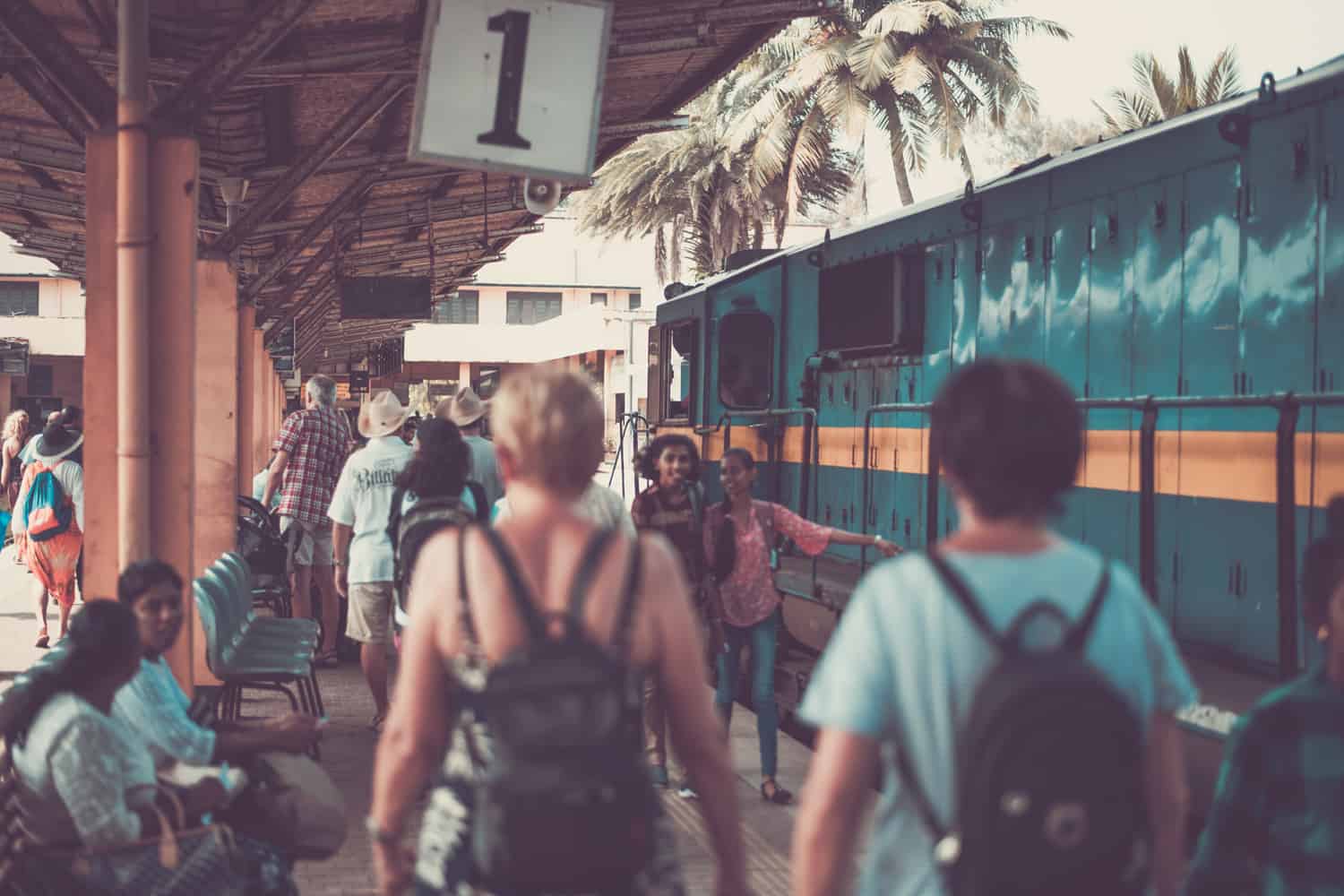 3. Using taxis (If you only need a vehicle couple of times)
Taxies are ideal if you only need a private vehicle couple of times during your tour.
E.g. 1 – If you are visiting Sri Lanka just for a beach stay and not planning to travel much, there is no point of hiring a vehicle for the entire tour. You can easily get a taxi from the airport taxi counter to get to your resort. For the return journey you can find a taxi locally or ask the resort to arrange a ride for you.
E.g. 2 – If you are planning to travel mostly using public transport, and if you just want a vehicle for the longest trip or two, hire taxis for those drives.
Note – If you need a vehicle on a regular basis, the cost of hiring taxis for your tour would be almost twice as expensive as hiring a vehicle and chauffeur guide for the entire tour. This is mainly because the taxi drivers also have to cover the cost of their empty returns from the amounts that they charge from you.
4. Using Tuk-tuks (Only recommended for short distances)
Tuk-tuks are more commonly known as three-wheelers in Sri Lanka. These nimble small vehicles are perfect for city travel. However, it is unwise to choose tuk-tuks as your main transport method in Sri Lanka.
Their high centre of gravity and the lack of a fourth wheel make them very prone to accidents. I met with an accident in a three-wheeler when I was a child. The three-wheeler that I was travelling in had a rollover when the driver attempted to give space for a truck. Luckily, no one was seriously injured, but that is not always the case in these types of accidents.
When you are hiring a tuk-tuk for a short drive in Sri Lanka, always check if they have a functional meter. If they do not have a meter, discuss the price before you get in. It should not cost any more than LKR 50 per kilometer (about USD $0.25 per kilometer). Some three-wheel drivers might try to overcharge you, if you did not check these things beforehand.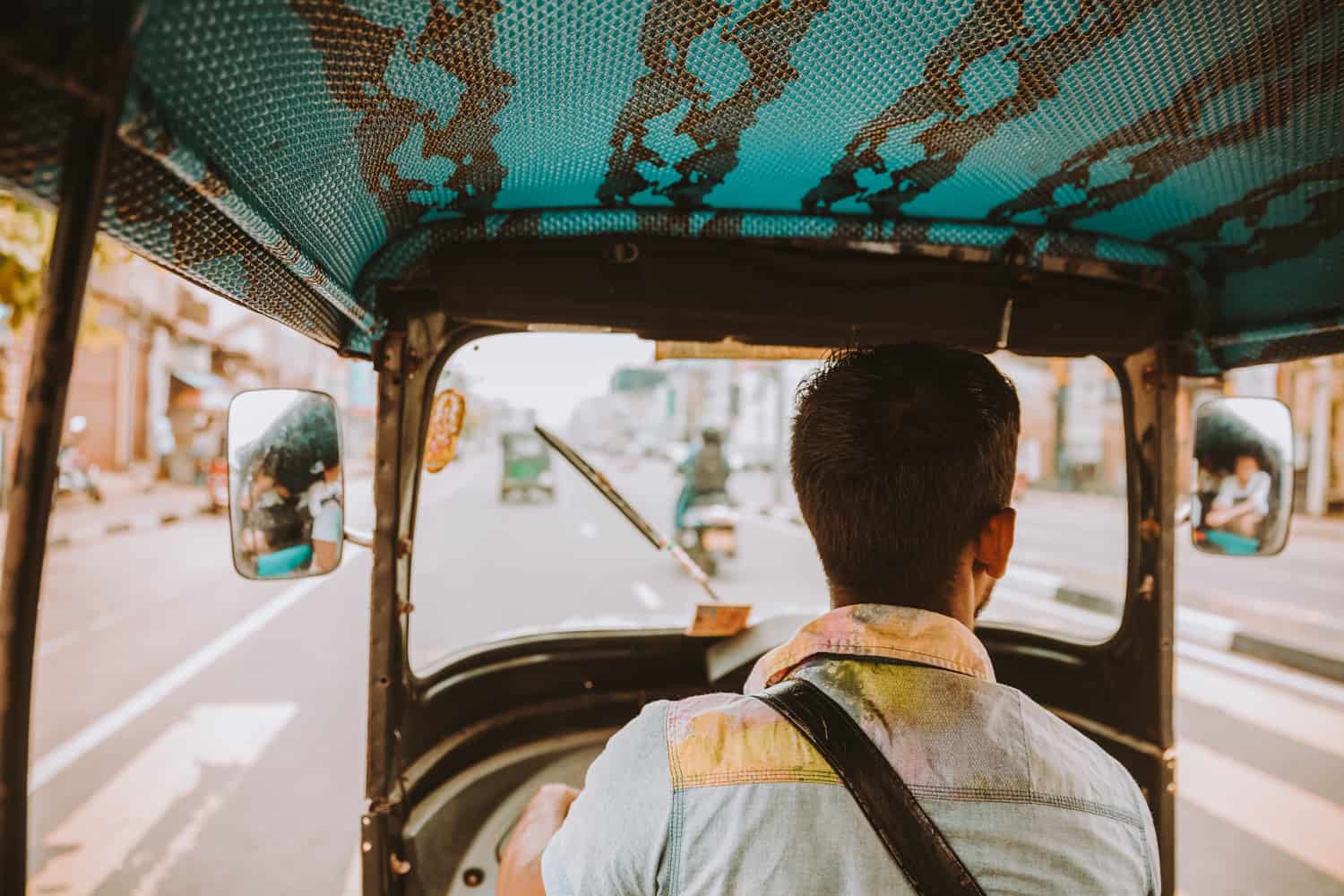 5. Using domestic flights (If you are pressed for time)
Domestic flights are not a very popular way to get around Sri Lanka. If you have only few days to spend in Sri Lanka and you need to save the time that is spent on travelling, you may look at the domestic flights.
However, I would urge you to make it your last resort. It is expensive and Sri Lankan domestic flight system is still very underdeveloped. You might just need a slight adjustment to the itinerary to avoid using air travel in Sri Lanka. We rarely use them in our Sri Lanka tours.
If you have made your mind to use domestic flights in Sri Lanka, there are two services that you can use: Cinnamon Air and Helitours. Cinnamon Air is the more expensive option but offers a much better service and a coverage compared to the government owned Helitours.
Note – When you are planning a Sri Lanka tour with domestic flights, do not to schedule domestic flights on the last day of your tour. Your domestic flight might be delayed or cancelled due to bad weather. If something like that happened on the last day of your tour, you might not be able to arrive at the airport on time to catch your return flight.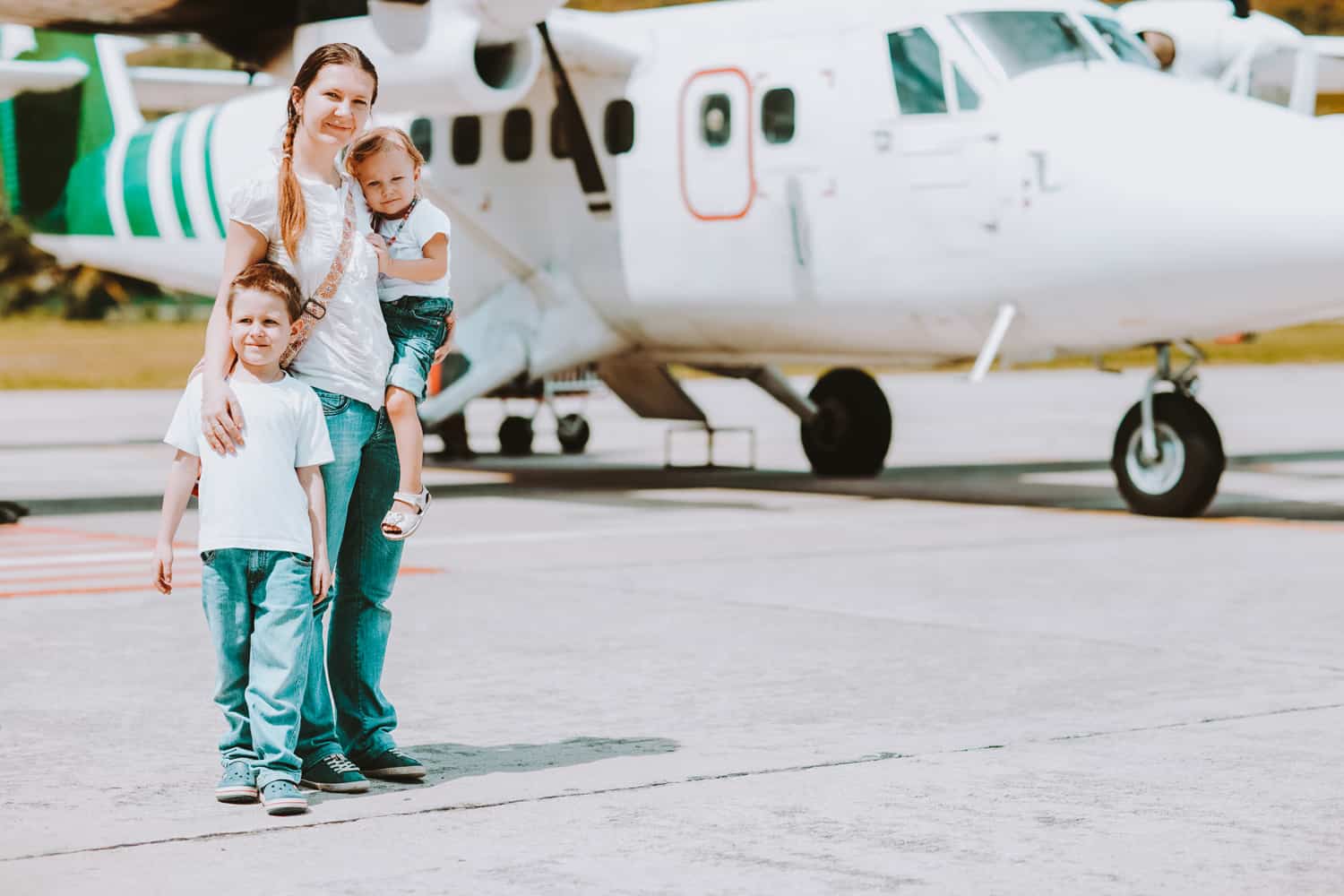 Summary
There are plenty of ways to travel around the beautiful country Sri Lanka. Hiring a vehicle and driver for the full tour is the most recommended transport method for most travellers. However, if you are travelling on a budget simply use busses and trains. It is the most inexpensive way to travel around the country.
Hope this article provided you a good understanding of the different transport methods available in Sri Lanka. If you have any questions, please leave a comment. If you like to get our service to arrange your Sri Lanka tour, please send us an inquiry using our contact form.
Happy travels!