You can easily fill a 30-day holiday with all the attractions there are to enjoy in Sri Lanka. However, not many people have that luxury. If 5 days is all that you can spare for Sri Lanka, it is crucial having a well thought out itinerary.
In today's Travellers Isle article, I am going to discuss the best Sri Lanka itinerary for a 5-day tour of Sri Lanka. When I say, "the best itinerary", I do not use these words lightly. It is truly an amazing itinerary that allows you to enjoy a slice of Sri Lanka in a short span of time.
We have a lot to cover. Let's get right into the topic.
Sri Lanka itinerary – 4 nights / 5 days
Please note you will need a vehicle and driver for this 5-day Sri Lanka tour. Public transport is too time consuming and not suitable for short duration Sri Lanka tours like this.
Hire a vehicle and driver for the entire tour from a reputed travel agency. It is less expensive than hiring taxis. Please read my article about transport methods in Sri Lanka for more information.
Day 1 – Airport / Kandy
Ask your driver to pick you up from the airport and take you straight to your hotel in Kandy. The drive from airport to Kandy takes about 3 hours, but it will be shortened when the Central Expressway (highway that connects Colombo and Kandy) is completed, sometime in the near future.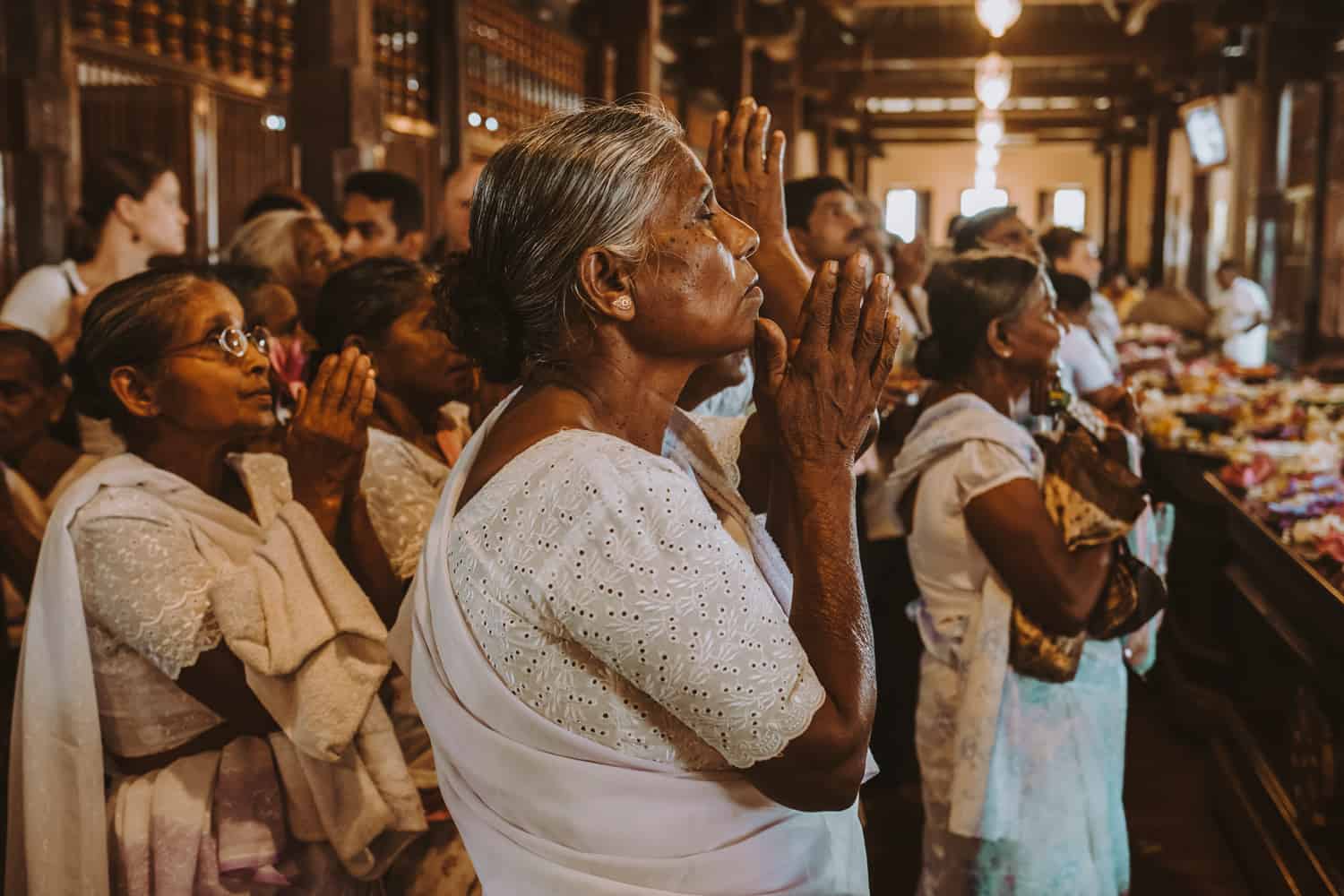 Once you have arrived in Kandy and have had some rest, you may visit the Temple of the Tooth. It is the palace complex which houses the tooth relic of Lord Buddha. The temple holds great significance to the locals in Sri Lanka, so dress appropriately with a simple garment that covers your arms down to your elbows and your legs to below the knee level.
If you would like to blend in with the local pilgrims, purchase some flowers and Incense sticks as offerings to the Lord Buddha. Even better, you can dress with a silk saree or a batik sarong. There are many clothing stores in Kandy which offer these traditional Sri Lankan garments at an affordable price.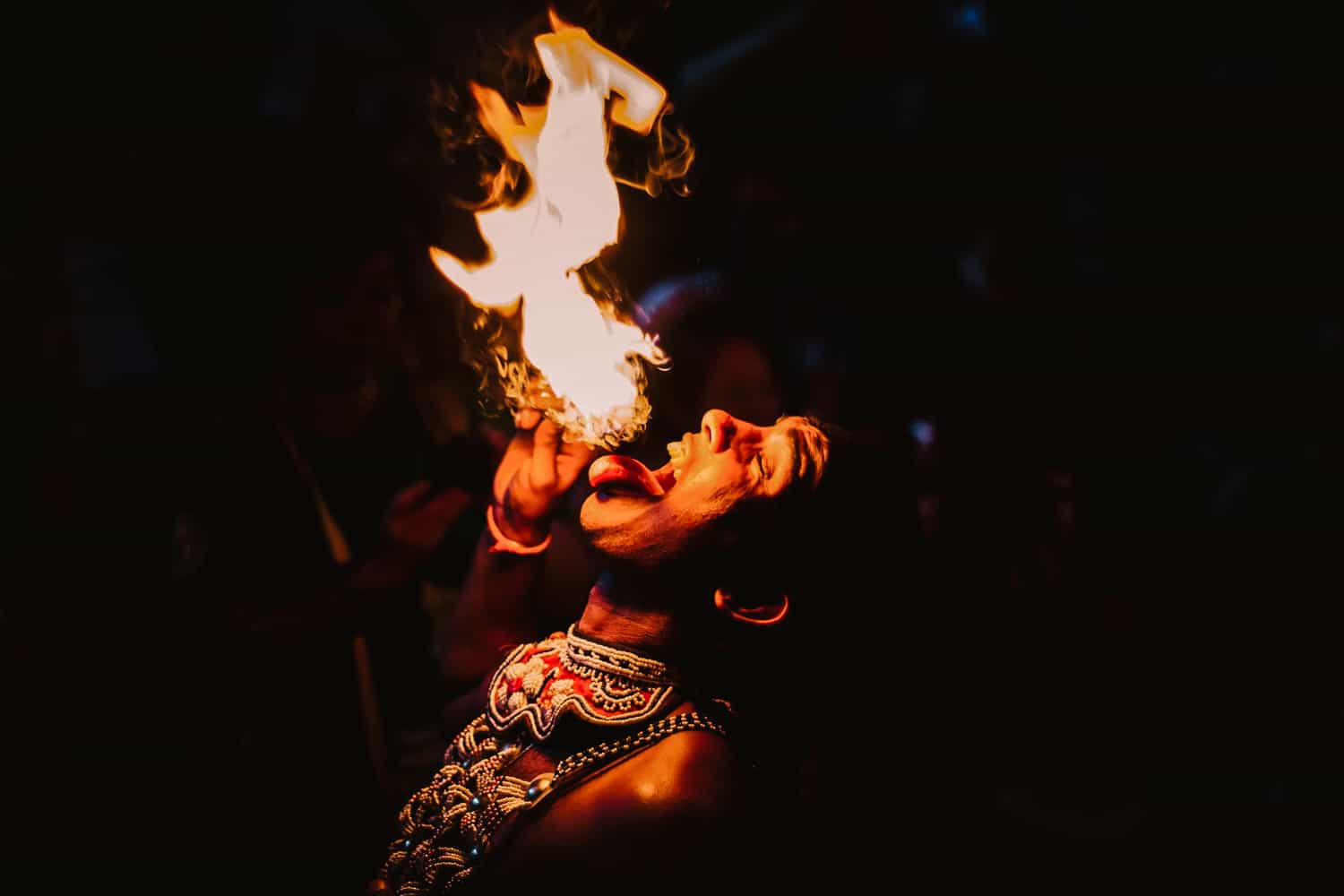 After visiting the Temple of the Tooth, go to the Kandy Lake Club to enjoy a traditional Sri Lankan dance performance. The show starts at 5.30 pm.
If you do not have time for both excursions on the same day, you may schedule the temple visit to the following day in the morning and only take in the dance show on evening of the first day.
Day 2 – Kandy / Dambulla
After breakfast, ask your driver to take you to Dambulla, which is a 2-hour drive from Kandy. You may start your discovery in Dambulla by visiting the Dambulla Cave Temple. It is a UNESCO listed world heritage site that dates from the 1st century BCE.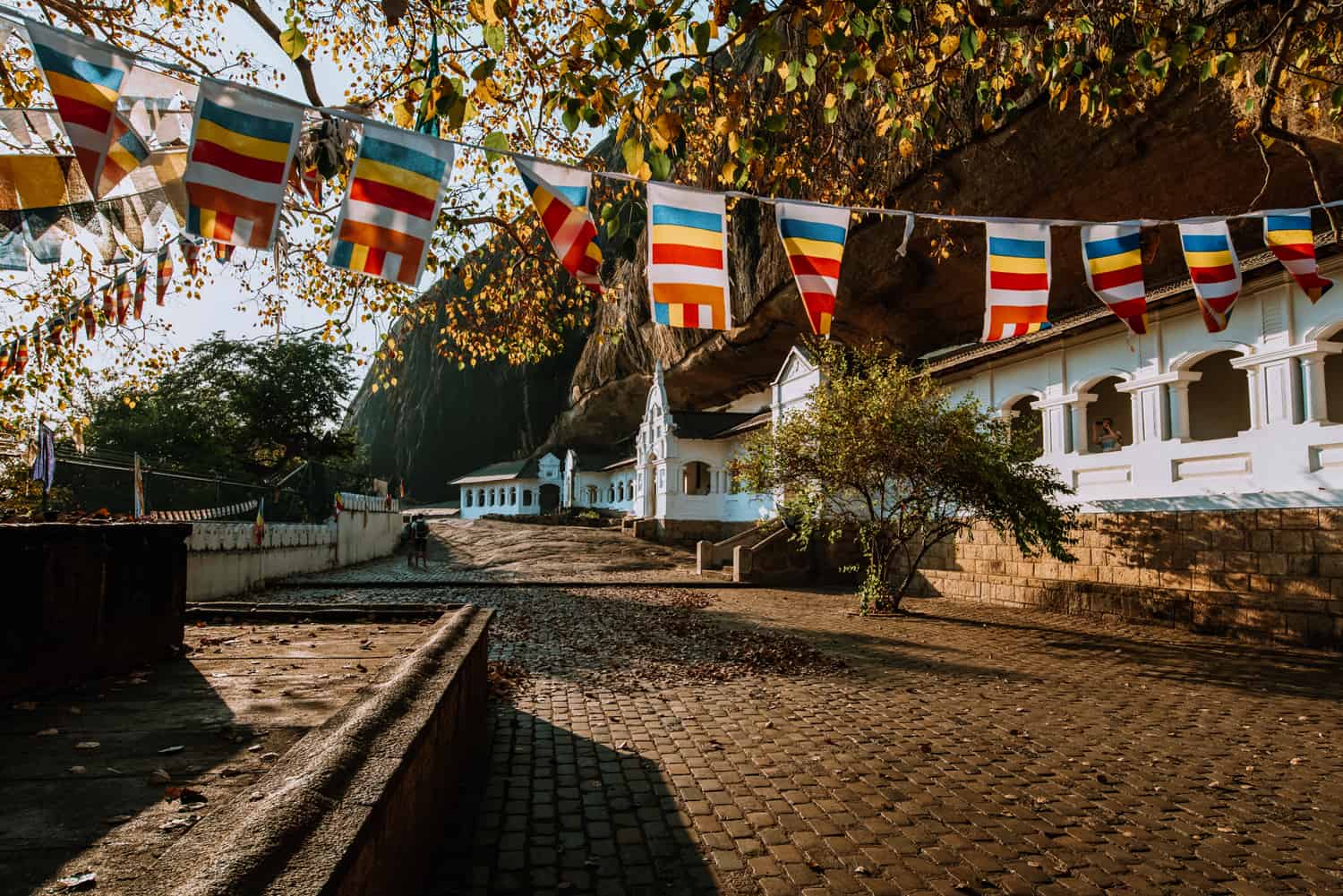 The temple is located 160 m above the surrounding plain. You will have to climb a few steps (364 steps) to reach the temple, but it is well worth it. The clumsy monkeys, refreshing breeze and the beautiful scenery of the surrounding plain are all part of the experience.
There were several kings who contributed to the development of the Dambulla Cave Temple, but King Valagamba was the first to build a temple in the caves of Dambulla. Exiled from Anuradhapura, King Valagamba sought refuge in these caves for 15 years. The Dambulla Cave Temple is his way of expressing his gratitude.
The Dambulla Cave temple consists of five caves filled with colourful ancient paintings and statues that describe events from the life of Lord Buddha. Make sure to hire a guide who will be able to tell you the stories behind these impressive works of art.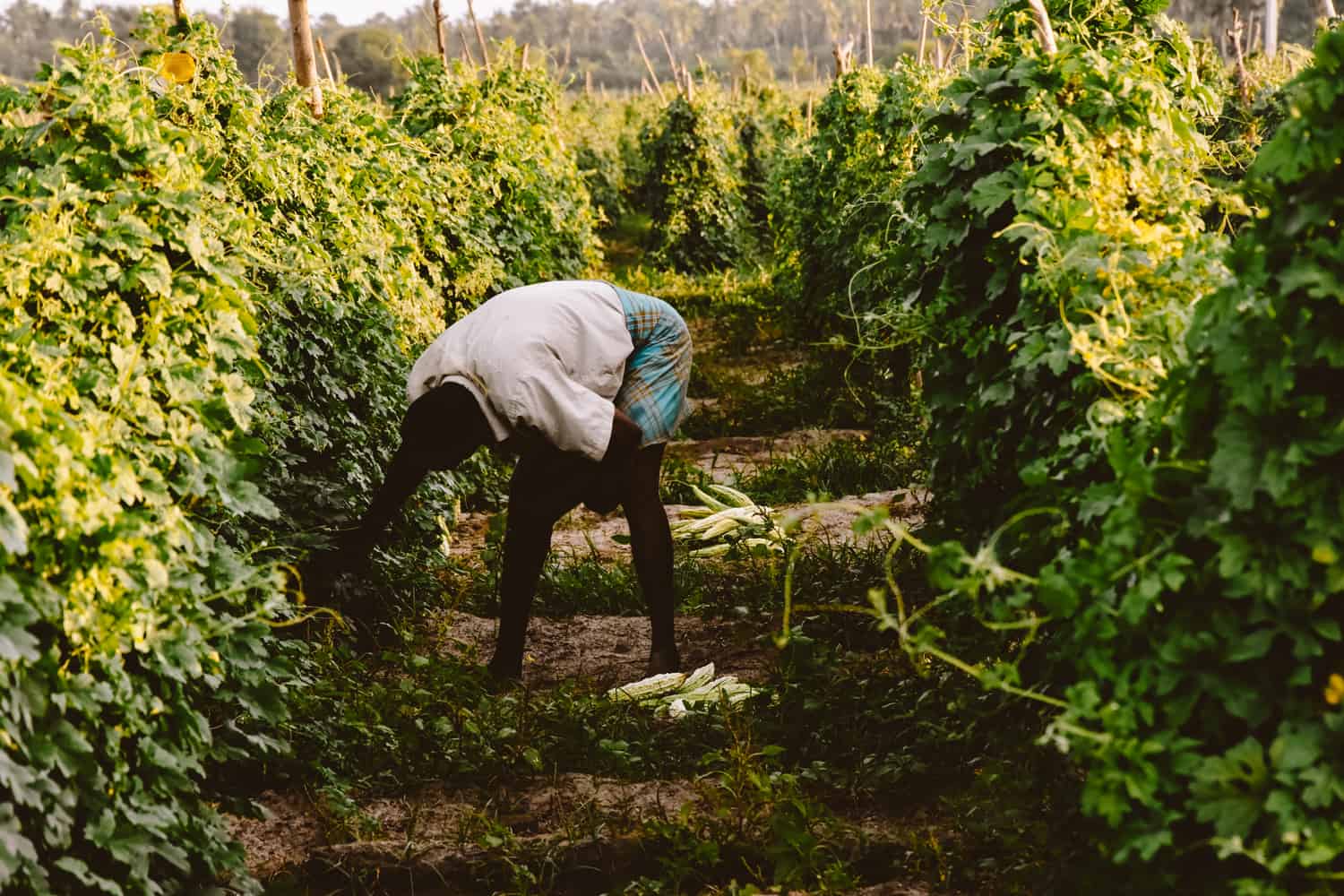 There are several ways to spend the rest of the day. I imagine you would not be interested in a strenuous activity after a 2-hour drive and climbing several hundreds of steps. The best way to spend the rest of the day would be enjoying a village tour.
Similar to Travellers Isle, most travel agencies in Sri Lanka arrange village tours in Dambulla. A typical village tour includes a tour of the village by a bullock cart, catamaran ride in a beautiful lake, and a delicious Sri Lankan meal at the home of a villager. In my opinion it is one of the best ways to get a feel of the simple life of rural Sri Lanka.
Day 3 – Dambulla / Sigiriya / Minneriya / Dambulla
Start the day a little early and visit the Sigiriya Rock Fortress around 7.00 am. You may visit this at a later time, but the site is more enjoyable without the crowds and the blazing sun.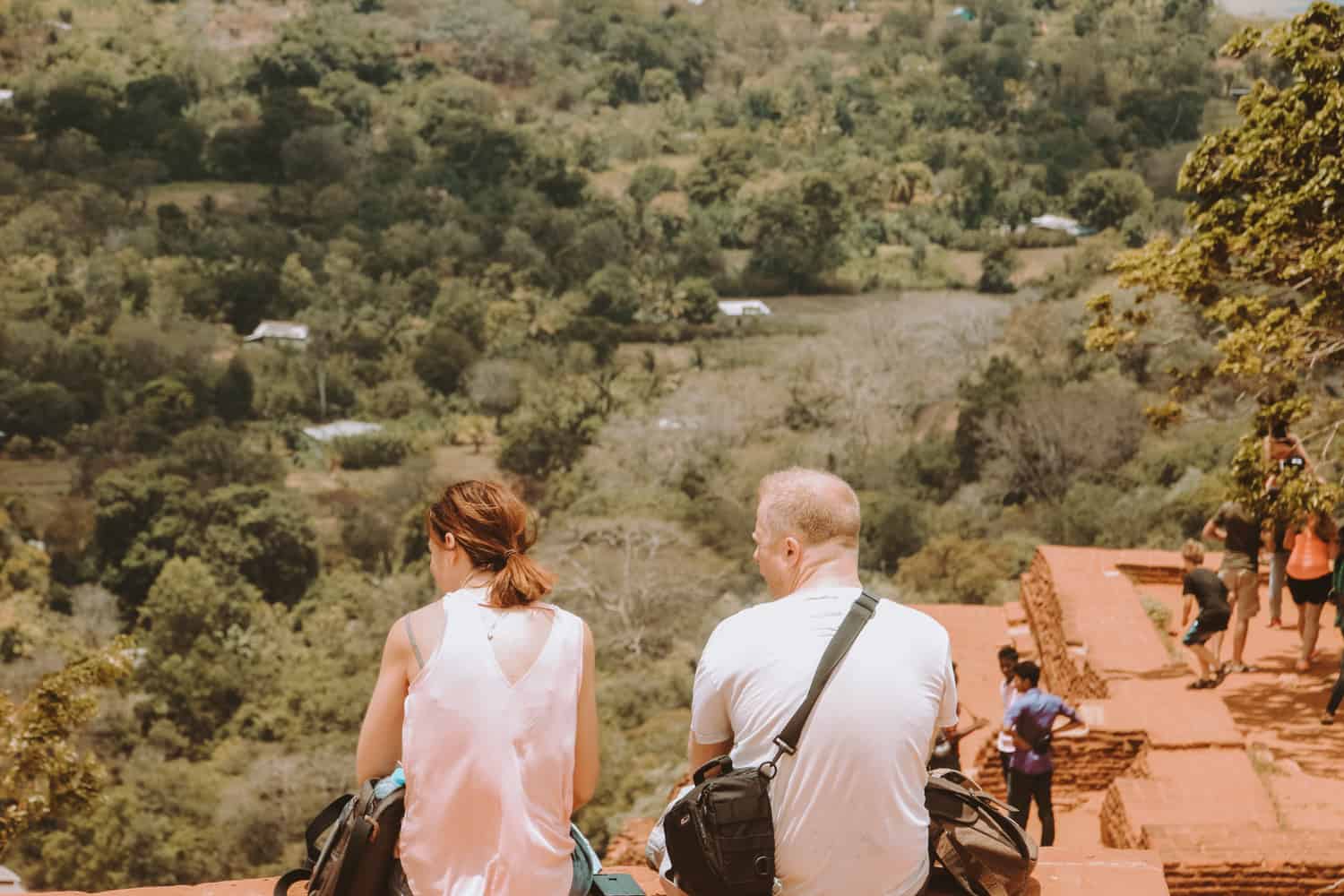 Sigiriya is a UNESCO listed world heritage site that dates from the 5th century BCE. The origin of the fortress is a typical story of power lust.
King Dhatusena had two sons, Kashyapa and Moggallana. The rightful heir to the throne was Moggallana, but Kashyapa manage to seize the throne, overthrowing his father with the help of king's army commander. Moggalana fled to India after this incident fearing for his life, but Kashyapa knew his brother would return seeking revenge.
In order to face any attacks from Moggallana, king Kashyapa moved the capital from Anuradhapura to Sigiriya and built this miraculous fortress. Be sure to hire a guide at the entrance, so you will be able to learn the full story of Sigiriya.
The fortress visit will take you 2 to 3 hours. You have the option of visiting the ancient city of Polonnaruwa after visiting the Sigiriya Rock Fortress, but my advice is to get some rest and visit the Minneriya national park in the late afternoon for a jeep safari.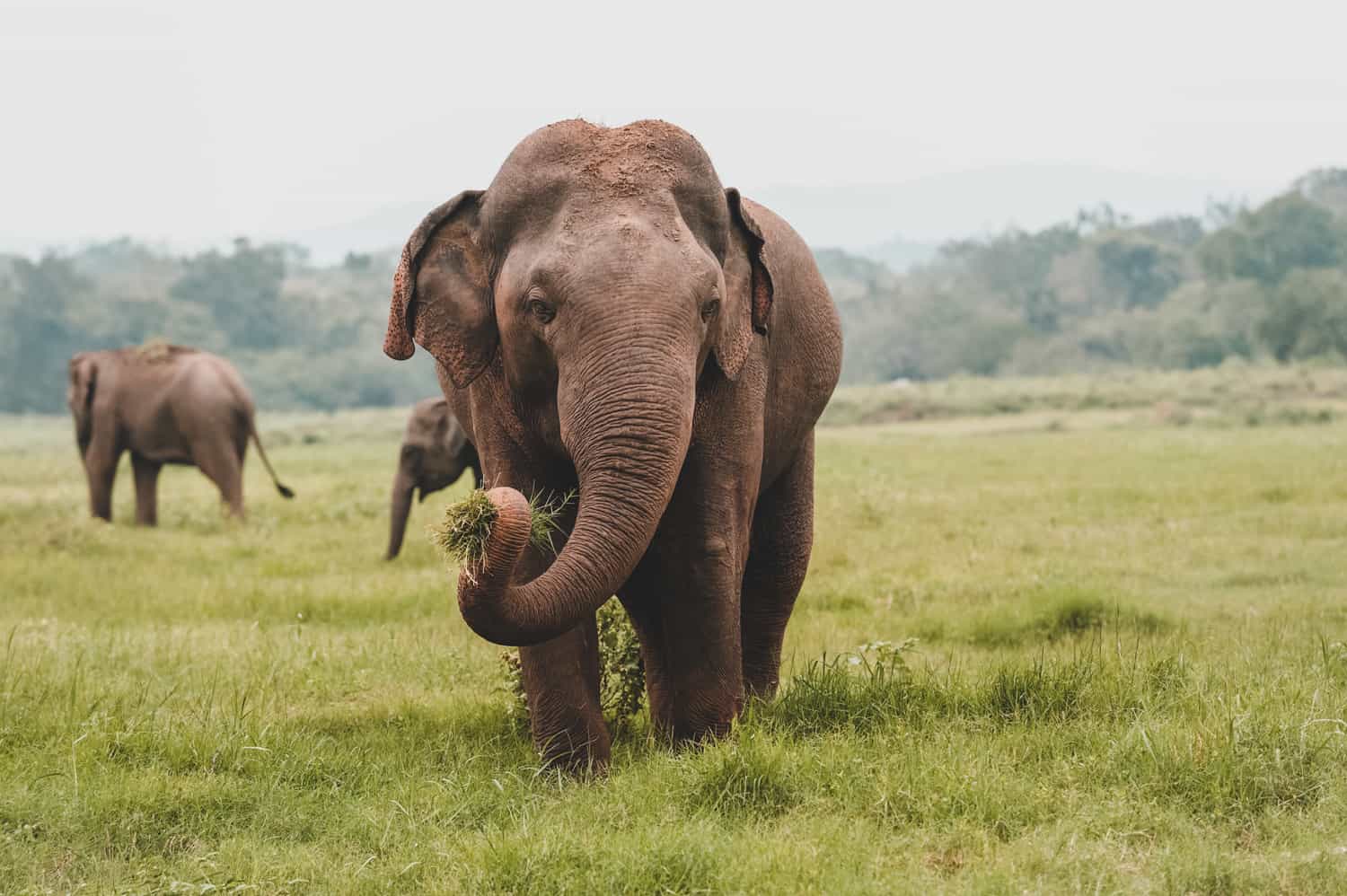 On any given day, you can spot dozens and dozens of elephants in Minneriya national park. If you are visiting it during the dry season (June to September), it is not unusual to see herds of elephants gathering around the Minneriya lake for tender grass and fresh water. There is no doubt it is one of the best national parks in the world for observing elephants.
Note – There are times that elephants in Minneriya national park move to nearby Hurulu Eco Park and Kaudulla National Park. Jeep drivers know which national park to visit to see elephants. If your jeep driver suggests that you change the national park to Hurulu Eco Park or Kaudulla National Park, take his advice.
Day 4 – Dambulla / Negombo
After breakfast ask your driver to take you to Negombo, which is a small fishing village close to the Colombo airport.
The drive from Dambulla to Negombo takes about 4 hours. When we arrange tours for our guests, we usually arrange a visit to a coconut plantation or a pottery on the way to Negombo to break the journey. Ask your travel agency to arrange something similar, so the 4-hour drive will be more manageable for you.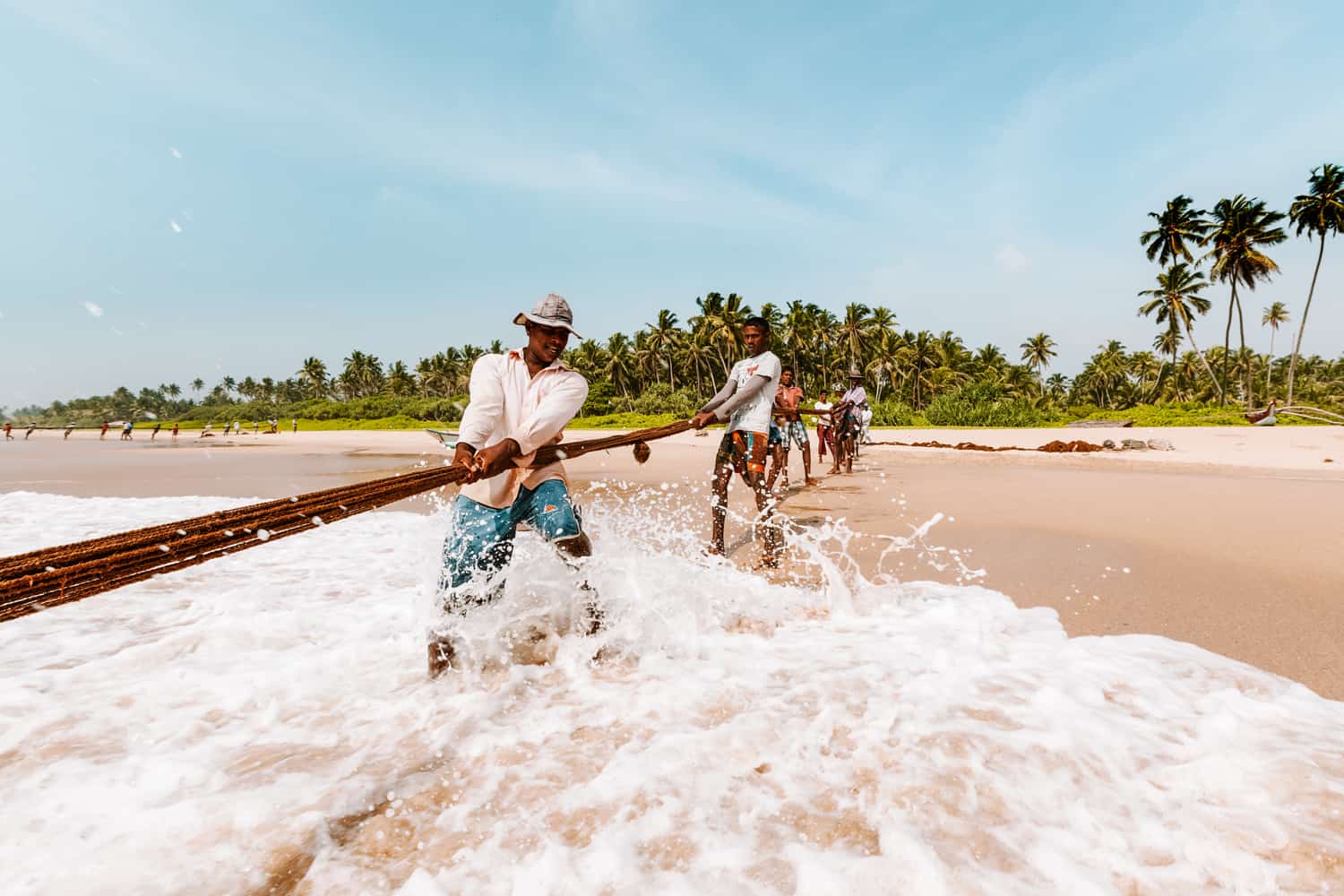 You may simply spend your time in Negombo relaxing by the beach. Afterall, the whole idea of spending the last night in Negombo is having some beach time. You will find it very refreshing after the travelling part in Sri Lanka.
Day 5 – Negombo / Airport
Time permitting, you may spend the morning leisurely at your beach resort. Alternatively, you may visit the busy Negombo fish market or take a boat safari in the Muturajawela lagoon to see some kingfishers, herons, egrets, crocodiles, water monitors and monkeys.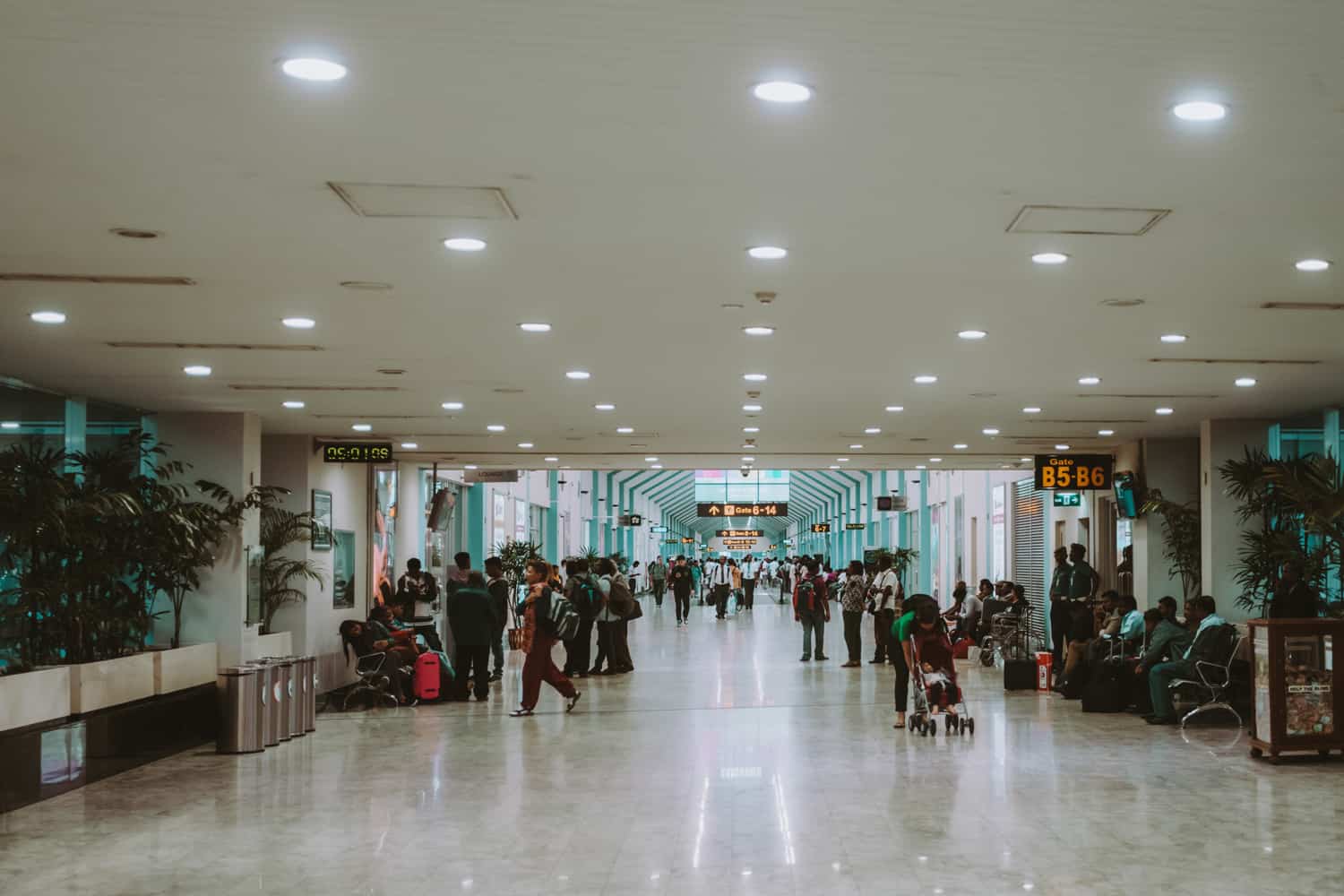 The drive from Negombo to Colombo airport only takes about 30 minutes. However, the airport advises its guests to be at the airport 2 hours prior to the flight departure. So, leave the hotel 2 ½ hours prior to your flight time.
After taking you to the airport your driver/guide will bid his farewells. If you enjoyed his service offer him a small tip. The general advice is to tip USD 10 - 15 per day for a good service, but feel free to tip more if you think he earned it.
Frequently asked questions
1. What is the best time to take this tour?
The main focus of this itinerary is the cultural triangle, which has nearly perfect weather during the period from mid-December to mid-April. Therefore, this time period is the best time to take this trip. The second-best time for this itinerary would be July to September when the weather is reasonably good in the cultural triangle.
2. Can you swim in the sea around Negombo?
The Negombo sea is not recommended for sea swimming as the waves are often too strong for that. If you want to sea swim, the itinerary should be amended including a southwest coastal area.
3. Is it possible to plan a 5-day Sri Lanka itinerary including the hill country (Nuwara Eliya, Ella, etc.)?
If someone want to plan a 5-day Sri Lanka itinerary including the hill country, they will have to go for something like this schedule below:
Airport – Kandy (1 night) – Nuwara Eliya (1 night) – Yala (1 night) – Unawatuna (1 night) – Airport
The problem with this itinerary is it involves a lot of travelling. If you are okay with travelling 3 to 5 hours daily, it is possible planning an itinerary including the hill country.
You can spend the first day of your tour as described in the original itinerary. On the second day, you may visit a tea plantation, tea factory and Ramboda waterfall on the way to Nuwara Eliya. On the third day, you may enjoy a jeep safari in Yala national park. You may spend the last day of the tour leisurely on the Unawatuna beach.
4. I would like to have a longer beach stay. What would be a suitable 5-day Sri Lanka itinerary for this?
If you like to have a longer beach stay during your 5-day Sri Lanka holiday, you will have to follow one of the below itineraries.
Option 1: Airport – Kandy (2 nights) – Bentota (2 nights) – Airport
On the first day of the tour visit the Temple of the Tooth and enjoy a traditional dance show at Kandy Lake Club. On the second day, you may visit Sigiriya Rock Fortress and enjoy a village tour as a day tour from Kandy. Spend the last two nights in Bentota enjoying the pristine Bentota beach.
This itinerary also has some travelling. However, the main drawback of this itinerary is the omission of a jeep safari.
Option 2: Airport – Unawatuna (1 night) – Yala (1 night) – (Bentota 2 nights) – Airport
You will be able to have in depth information of this itinerary by referring to our 7-day Sri Lanka family holiday. It is basically the same itinerary with extra nights in Unawatuna and Yala.
This 5-day Sri Lanka itinerary is great for someone looking for a slow holiday. However, you might see the lack of any excursions in the cultural triangle or hill country as a drawback of this itinerary.
Summary
5 days is a very short time to travel Sri Lanka. However, if you put some thought into it, it is quite possible to have an amazing holiday with just 5 days in this beautiful island nation.
Hope this 5-day Sri Lanka itinerary helps you to have a fabulous holiday. Please leave a comment if you enjoy this itinerary or if you have any questions.
Travellers Isle team can assist you with your Sri Lanka holiday. Please drop us a message If you are interested in using our service to organize your 5-day Sri Lanka trip.