If you are a regular reader here, you might already know that I come from a middle-class family in Sri Lanka. And like most middle-income families in Sri Lanka, we weren't familiar with a lot of travelling growing up. So, do not be surprised when I tell you that I asked this very question (Is Sri Lanka worth visiting?) from my manager when I freshly joined a travel agency as a Tour Coordinator in 2014.
After travelling all over Sri Lanka over the last 8 years, I can tell you with absolute certainty that Sri Lanka is well worth visiting. However, do not take my word for it.
The well-renowned travel guidebook publisher, Lonely Planet, named Sri Lanka the best destination to travel to in 2019. This year CNN Travel listed Colombo, the capital of Sri Lanka, as one of the must-visit destinations in the world.
If you are still not convinced Sri Lanka is worth visiting, keep reading. In today's Travellers Isle article, I will explain why Sri Lanka is an excellent choice for your next holiday.
Why is Sri Lanka worth visiting?
Three main things make Sri Lanka well worth visiting. Namely, its diverse travel experiences, year-round great weather and the affordability. Let us explore these factors one by one:
1. A Wide Range of Travel Experiences
You can expect to see so much diversity in landscapes, architecture, and culture within Sri Lanka's total land area of 65,610 square kilometres (roughly 1/4th the size of the United Kingdom).
This diverse nature of the country makes it a great holiday destination, especially for families travelling with little ones. You will have no problem finding activities that match the taste of everyone in your family when travelling this picturesque island nation.
Here are some of the popular travel experiences for which Sri Lanka is famous:
Note - You may check the travel times between popular tourist destinations in Sri Lanka here.
Wildlife safaris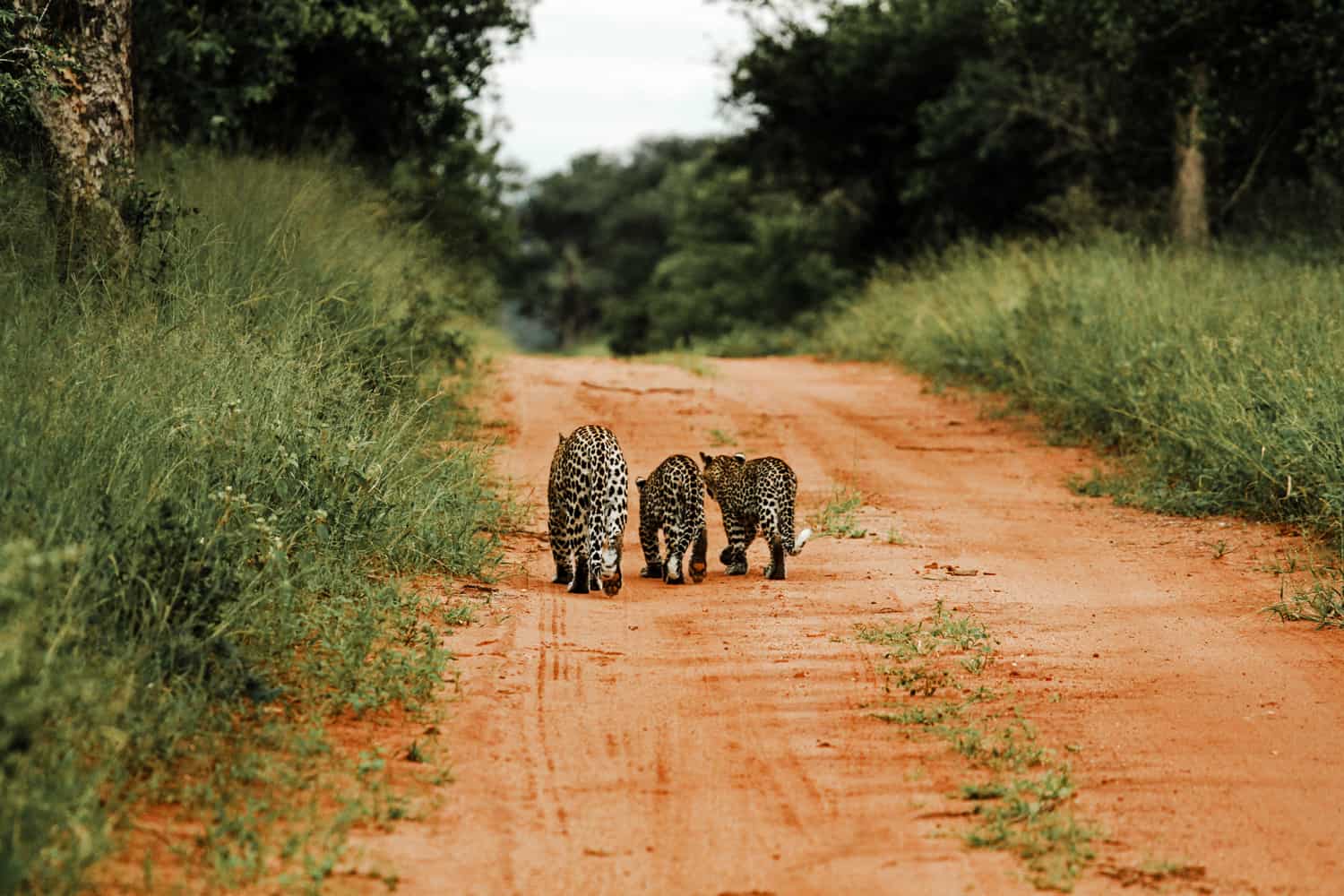 One of the main reasons for visiting Sri Lanka is its abundant wildlife and natural resources, unparalleled in other countries in the region.
Head off the beaten path on a wildlife safari at any one of the major national parks in the country for a unique and captivating holiday experience on the island. You can take in an authentic wildlife safari as you head into the thick of the jungle in a 4x4 vehicle.
Some of the key attractions in the Sri Lankan wildlife safaris are the elephants, leopards, and sloth bears, all subspecies native to the land.
While the Sri Lankan Elephant can be easily seen in the most significant national parks, the leopards and the sloth bear are elusive creatures that are more difficult to spot. Your best chance to catch a glimpse of these fascinating creatures is in the Yala National Park in the south of Sri Lanka.
And that's not all. Among the 100+ species of mammals that roam the wilderness, wild boar, spotted deer, macaques, and the sambar deer are some of the other familiar sights to behold on your Sri Lankan safari.
The diverse landscapes in the country, from wetland to dry arid regions and inland lagoons shrouded in mangroves, offer a range of habitats for over 300 species of birds, reptiles and amphibians that call the island their home.
Hiking and trekking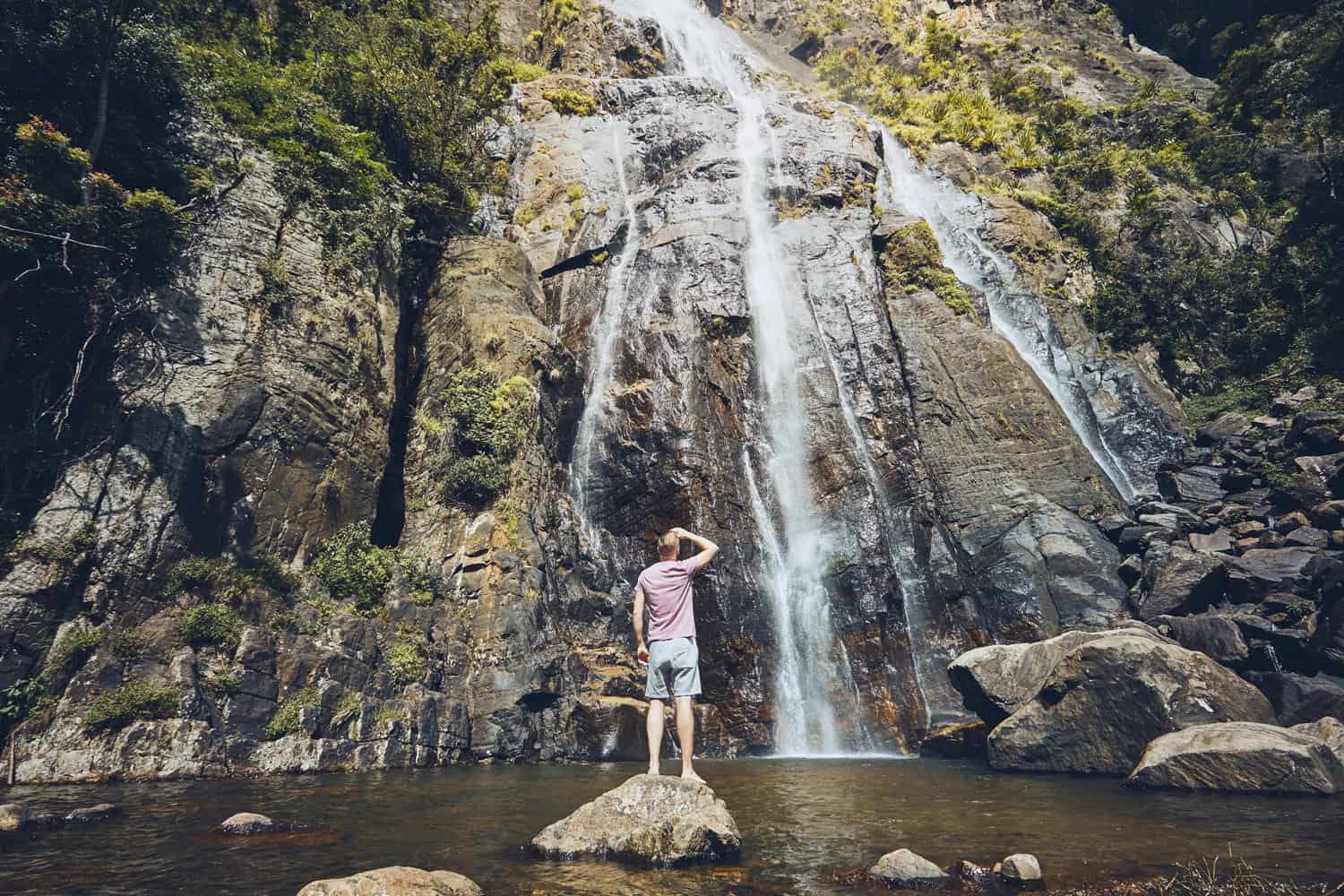 Another great reason to visit Sri Lanka is its beautiful hiking trails.
The tea country in the central highlands offer fantastic destinations for the nature-loving, hiking enthusiast. Within a 4-hour car journey from the Colombo airport, you can reach the town of Hatton, which is at the heart of the tea capital in Sri Lanka.
Adam's Peak mountain, which can be reached via Hatton, offers one of the most recognized hiking trails with multiple routes you can take to reach the top. Towering over 2200m in height, you require 4 to 8 hours to complete the hike, depending on your fitness levels and the chosen hiking trail.
For less intensive high-altitude hiking expeditions,  head towards the town of Ella tucked away in the Badulla region.
For a bucket-list-worthy travel experience, consider the train ride from Nanu Oya to Ella, as it offers some of the most scenic views your eyes can behold. Make note, the train ride from Nanu Oya will take you approximately  4 hours to reach Ella, whereas the trip can be made within 2 hours by road.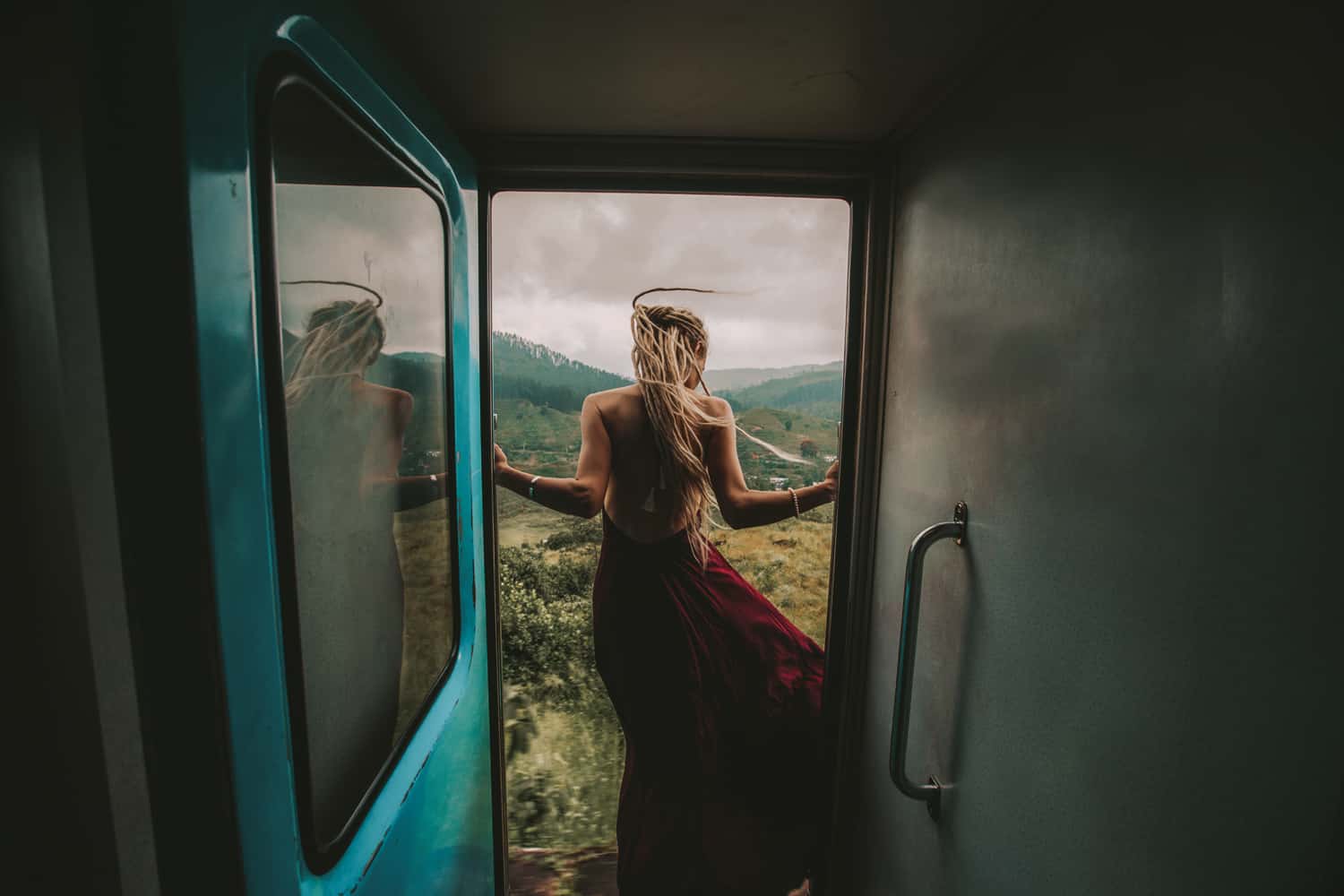 In Ella, you can embark on a number of nature walks and hikes.
If you're travelling with family and have little ones on tow, I highly recommend Little Adams Peak. It will take less than two hours to reach the summit on its relatively moderate trail.
Brace yourself for breath-taking views of the mountainous landscape and lavish tea plantations spread out for miles beneath you. Aim to be at the top during sunset to capture some of the most stunning images on your camera reel.
Another convenient trail to explore with your family is the 9 Arch Bridge in Ella. A 30-minute walk from the Ella town will take you to the majestic construction dating back to the British Colonial period. Built purely of cement, rock and bricks, this fascinating 'Bridge in the Sky' stands at about 100ft in height and 300ft in length and is a must to capture in your travel photo reel.
Water sports & ocean expeditions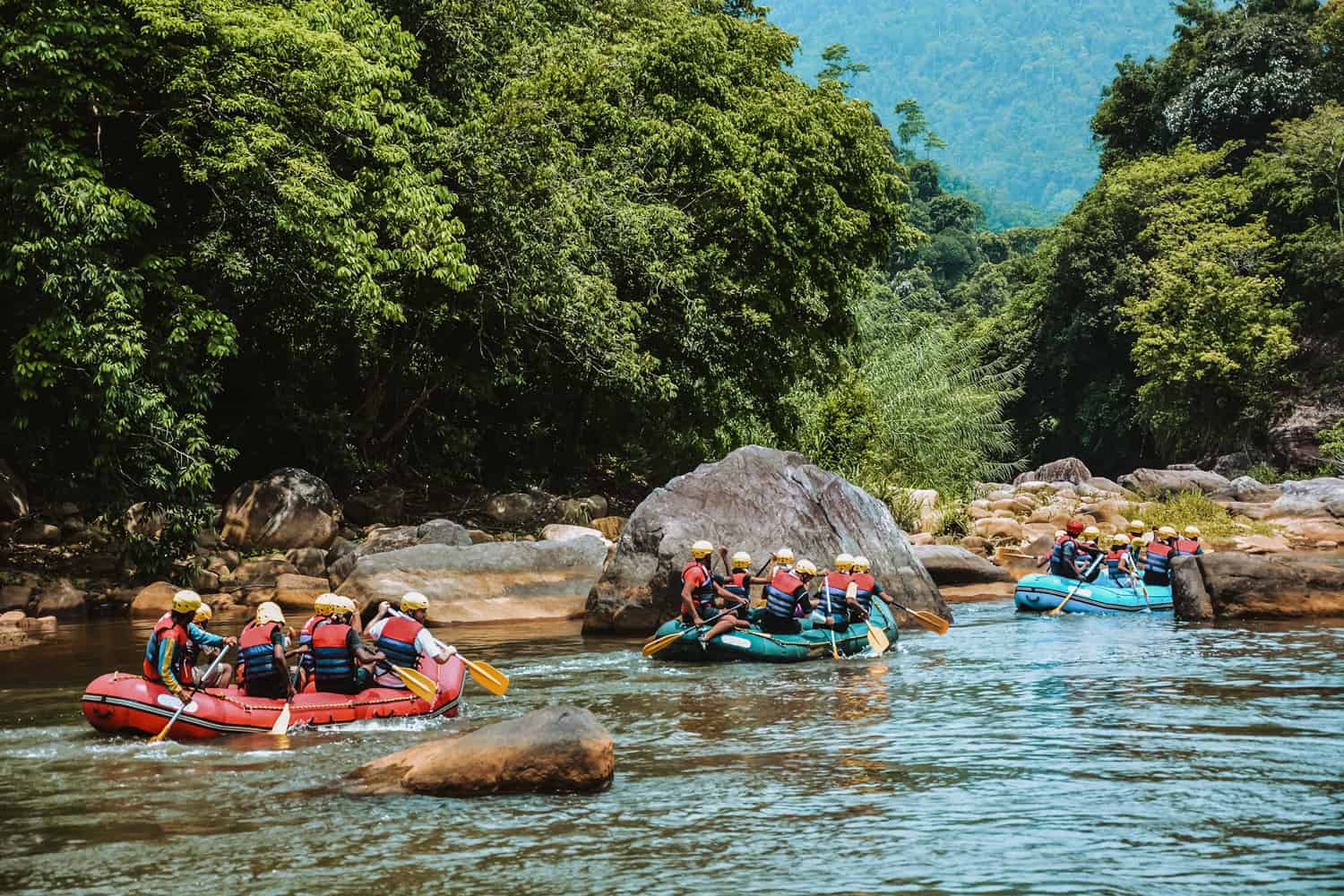 If you're a water sports enthusiast, get ready to buckle down for some adventure as you go white water rafting along the Kelani river. The turbulent waters of the Kelani river during the months of May to December are perfect for thrill-seeking travellers with an affinity for water sports.
Here's a fun fact: Kithulgala was the destination for filming the epic 1950s film Bridge on the River Kwai!
Surfing and scuba diving are other favourite water sports for tourists in Sri Lanka. If you're a beginner or intermediate surfer, head over to the calmer waters of the Weligama Bay for some practise lessons and get your feet wet!
Rideable waves in Weligama are most prominent from December to April. This region is also great for experiencing an ocean safari where you can take your family on an unforgettable dolphin and whale watching expedition.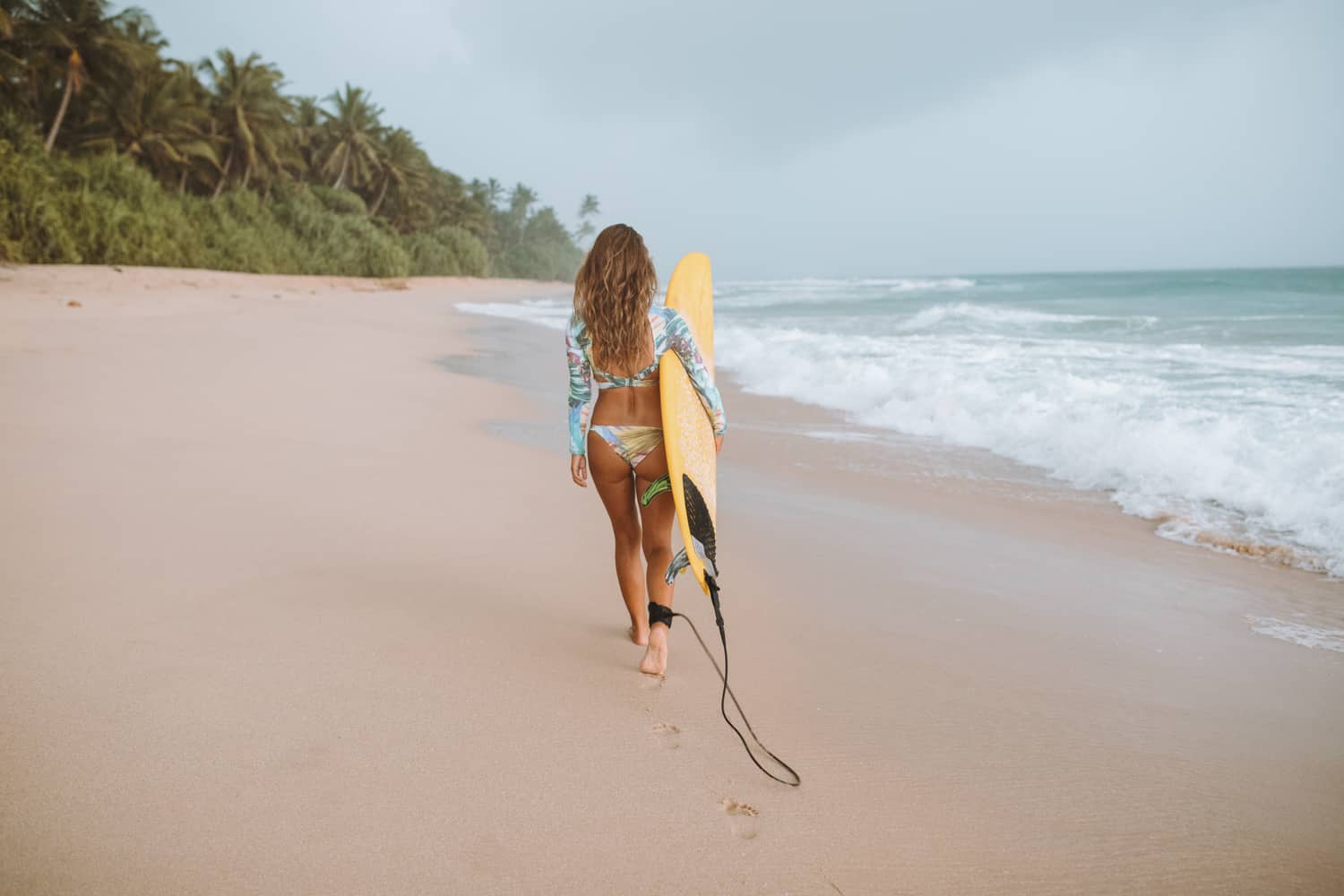 Pro surfers touring the county's south coast can experience the full force of great waves and offshore winds in the Hikkaduwa and Hiriketiya areas during the period December to April. Yet, Arugam Bay on the island's east coast is arguably the most popular among intermediate and advanced surfers as it offers some of the best surf spots in South Asia. You can find the entire surf community headed this way during the period May to October to enjoy the epic waves of Arugam Bay.
While you're on the east coast, make use of the fantastic dive spots where you can swim with reef sharks and giant turtles. Visit Pigeon Island off the coast of Trincomalee, where you can explore the mysterious waters of the deep seas and take in the abundant marine life amidst its breath-taking coral reefs.
Historical sites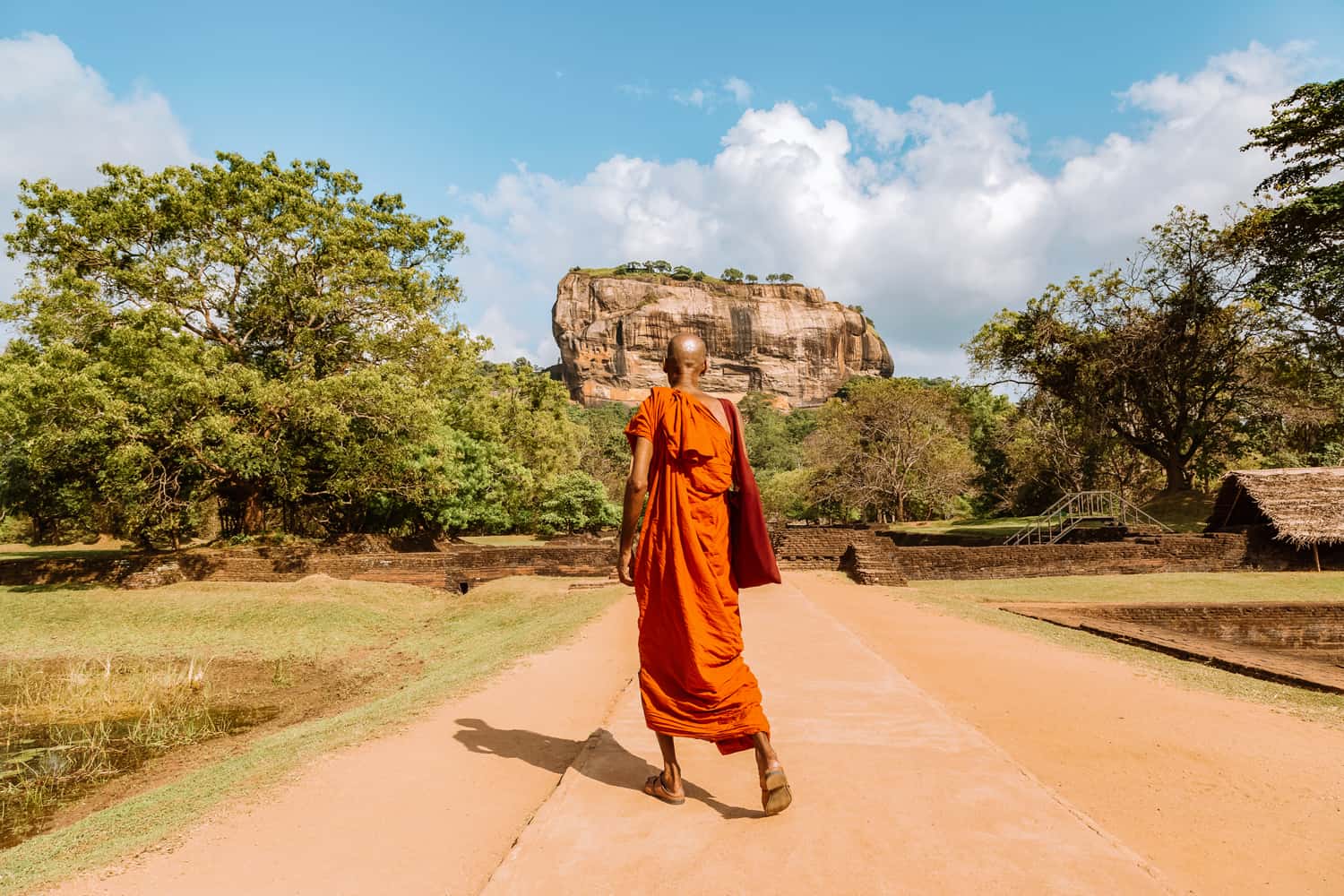 Home to some of the most significant historical treasures in the South Asian region, you must explore at least a couple of the major historical sites while you're in Sri Lanka.
Sigiriya is a world-renowned landmark destination that dates back to 5th century, where you can explore the ruins of the ancient 'Palace in the Sky' as you ascend to the top of the rock through the lion's staircase.
Anuradhapura and Pollonnaruwa in the North Central Province offer the ruins of entire ancient kingdoms and religious monuments, some of which still stand strong. These display the intricate rock carvings and architectural wonders of this forgotten era.
For a little piece of history from the country's colonial-era, you should head down to Galle Fort. The old trading port town offers a unique blend of Portuguese, Dutch and British influence through its elegant architecture. You may wander through the quaint little cobblestone streets, explore the Galle Maritime Museum, and visit the Dutch Reformed Church amidst a variety of trendy little cafes and boutiques that provide a charming atmosphere to this beachside town.
Mouth-watering cuisine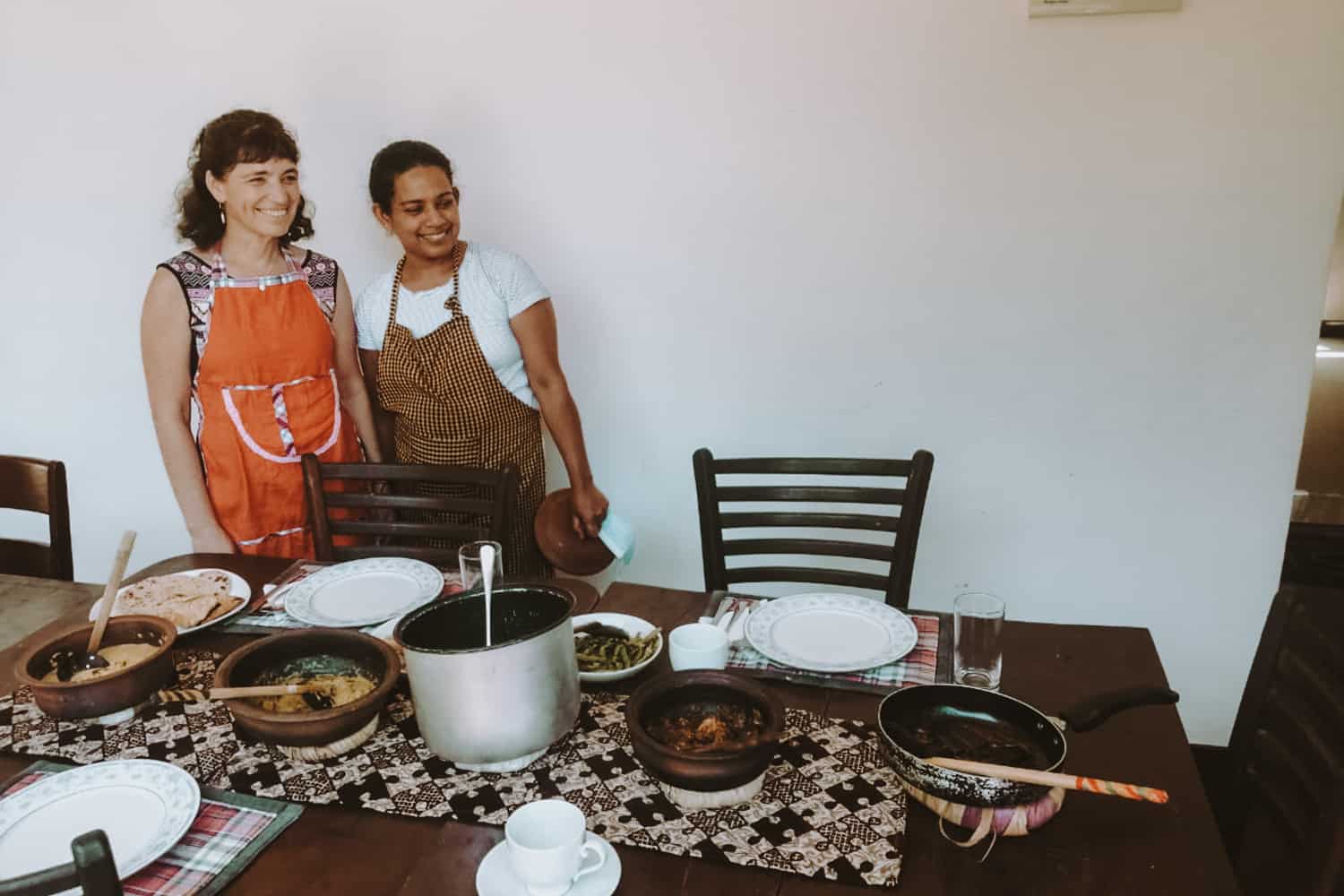 A trip to Sri Lanka cannot be complete without indulging in its authentic cuisine. A divine range of herbs, spices, and coconuts found in abundance within the island play a pivotal role in the taste profile of the Sri Lankan gastronomical experience.
The popular Sri Lankan main meal of rice and curry incorporates boiled rice with an assortment of vegetable and fish curries made with rich coconut milk and fragrant spices. You can also expect to be served a range of pickled fruits and vegetables and chutneys together with shredded greens mixed with coconut, crushed red onions, and a dash of lime and salt with almost every traditional rice meal.
Other local favourites to try are Hoppers with Katta Sambol, and Pittu served with more coconut-based curries. You are bound to appreciate not only the range of choices and delectable flavours that are on offer with every Sri Lankan meal but also the painstaking effort and time that goes into the careful preparation of each delightful dish you're being served.
2. Sri Lanka is a Year-Round Travel Destination
While December to March is the best time to travel Sri Lanka for tourists hoping to escape the harsh winters of the west, the country offers great weather all year round. If you are a sunseeker looking to travel and cannot make it during the peak season, fear not, as there are always places with sunny weather in this picturesque island nation, and at a great price.
If you are visiting Sri Lanka during the period November to April, you may choose the cultural triangle, hill country, and the coastal regions of the south and the west for your trip. If your plan is to visit the country during the period May to October, visiting the northern and eastern parts of Sri Lanka will allow you to have the best weather conditions during your holiday.
3. Sri Lanka is Affordable
With a wide variety of accommodation options to choose from and a range of activities to engage in all across the island, you can curate an action-packed, memorable holiday experience in Sri Lanka that is suitable to your budget.
Sri Lanka is a relatively inexpensive holiday destination, especially compared to destinations like Maldives. To give you some context: you can spend 10-days in Sri Lanka with 5-star accommodation for the cost of a 5-day holiday in  Maldives.
Add to that fact that there is so much more you can do and see in Sri Lanka, all concentrated within its minute landmass, and you know you have a holiday destination worth visiting!
Summary
In answer to your question "Is Sri Lanka worth visiting", it is most definitely so!
Sri Lanka is one of the most beautiful countries in the South Asia. Not only is it reasonably affordable to travel to Sri Lanka, but the multitude of experiences you can hope for within just 14-day holiday makes it well worth a visit. Sri Lanka is also a true year-round travel destination.
Whether you're travelling with family or are looking for an exciting holiday getaway with your partner, you can't go wrong by choosing Sri Lanka as your next travel destination.
Hope this bit of information can help you plan out your next island holiday!
Happy travels!