Amazing wildlife, iconic historic monuments, great food, pristine beaches, verdant tea plantations; Sri Lanka is everything that anyone could ask for.
Ten days is not nearly enough time to travel the entire country, but it is quite sufficient to have a great holiday that has all flavours of Sri Lanka.
In this week's Travellers Isle article, we are going to discuss a wonderful 10-day Sri Lanka itinerary and provide you the necessary information to customize it to your liking. You may also drop us a message if you would like to get our assistance to customize it.
Without any further ado, let's get started.
Sri Lanka itinerary – 9 nights / 10 days
Please note you will need a vehicle and driver for this 10-day Sri Lanka itinerary. Public transport is a bit time consuming in Sri Lanka. You will not have enough time to enjoy the tour properly if you use buses and trains for this tour.
Day 1 – Airport / Negombo
If you are visiting Sri Lanka from London, you will be flying for about 11 hours to get to Sri Lanka. I think anyone would agree that is enough travelling for one day.
The closest destinations to the Katunayake airport (Colombo airport) are Negombo and Colombo. You can reach both of these locations from the airport within 30 minutes. However, most travellers prefer to spend their first night in Sri Lanka in Negombo relaxing at a nice oceanfront hotel.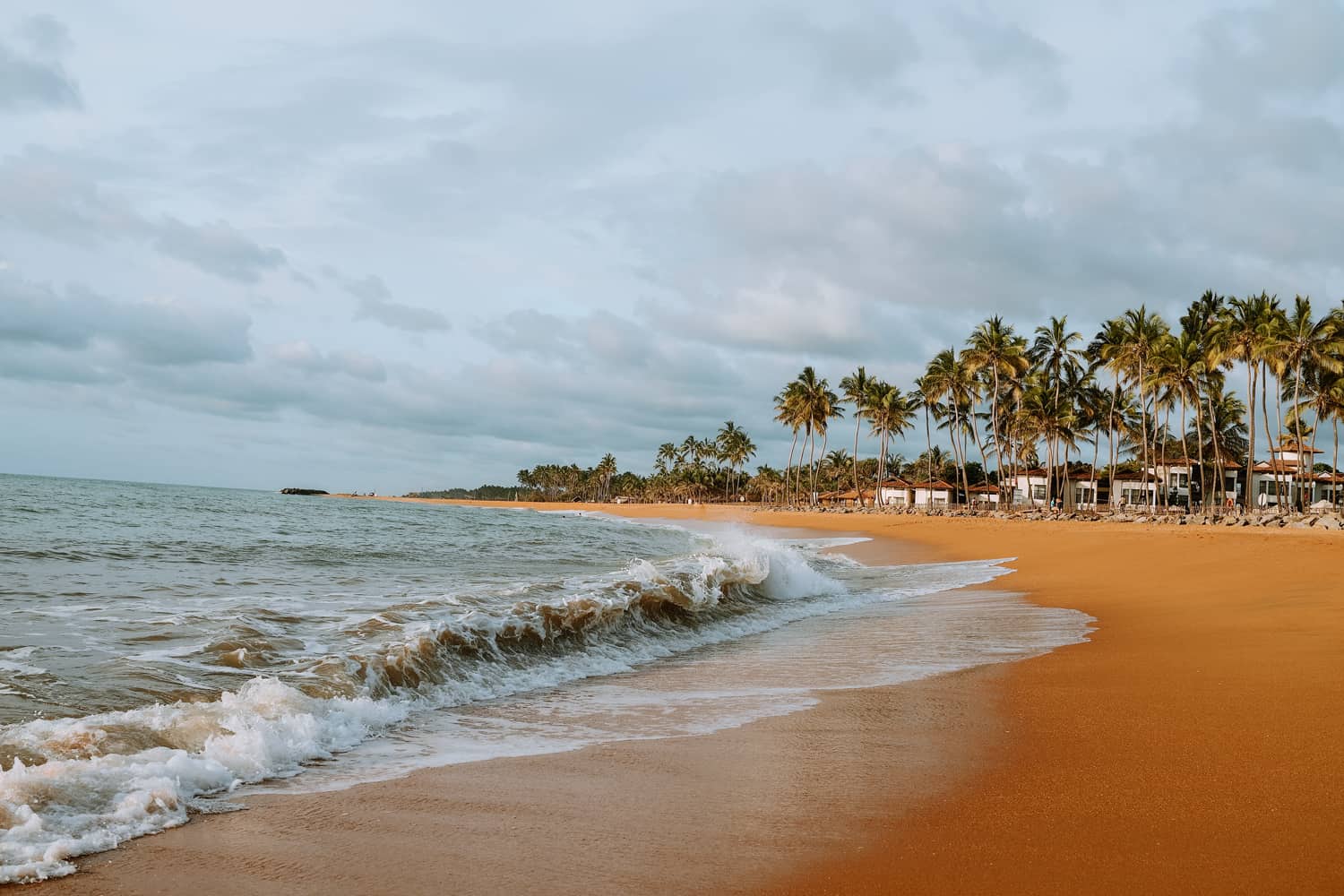 When we arrange tours for our guests, we usually do not schedule any excursions for the Negombo stay, allowing them to get some rest. If they prefer to take some excursions, the chauffeur guide is there to assist them with any sights that they would like to see.
The best excursions for the first day of your tour would be a city tour in Negombo or a boat safari in Muturajawela lagoon which offers sightings of kingfishers, herons, egrets, crocodiles, water monitors (iguana-like creature) and monkeys.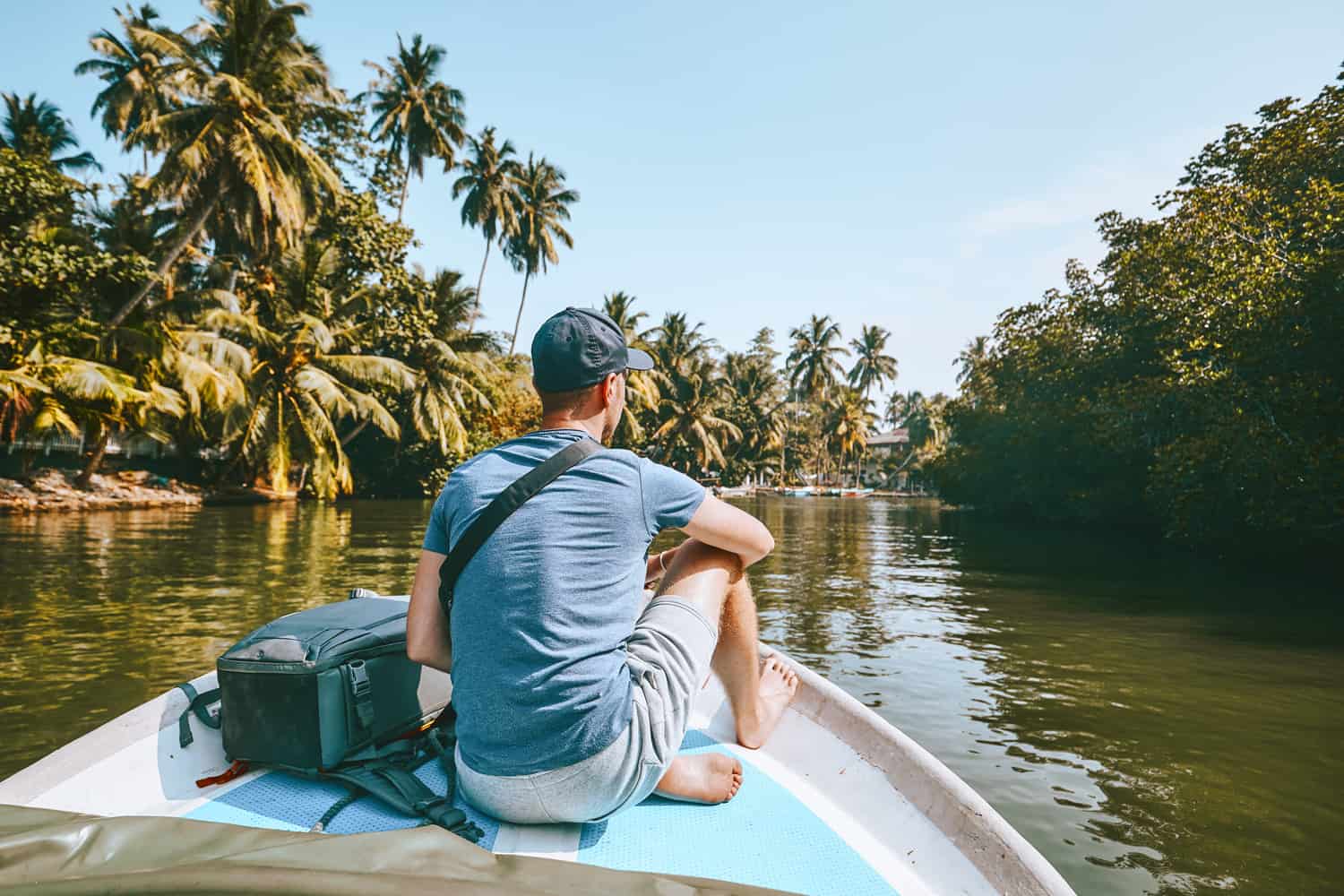 If you would like to visit the Negombo fish market to see how locals make their living, save it for the following morning.
Fishermen bring their catch to the market early in the morning. If you want to see the fish market when it is in full swing, you need to go there at least by 6.00 am. There is not much activity after 9.00 am at the Negombo fish market.
Day 2 – Negombo / Sigiriya
You may either spend the morning in leisure or enjoy some of the excursions that you could not take on the previous day. Once you are ready, ask your driver to take you to your next destination: Sigiriya.
The drive from Negombo to Sigiriya takes about 4 hours. What we usually do is arrange a short visit to a pineapple plantation or a pottery on the way to Sigiriya to break the journey.
These excursions are somewhat exclusive to Travellers Isle. If you are booking with a different travel agency, alternatives would be Pinnawala Elephant Orphanage or Millennium Elephant Foundation.
(Currently we rarely include these two excursions in our itineraries as they have become quite commercialized over the years at the expense of the well-being of the animals.)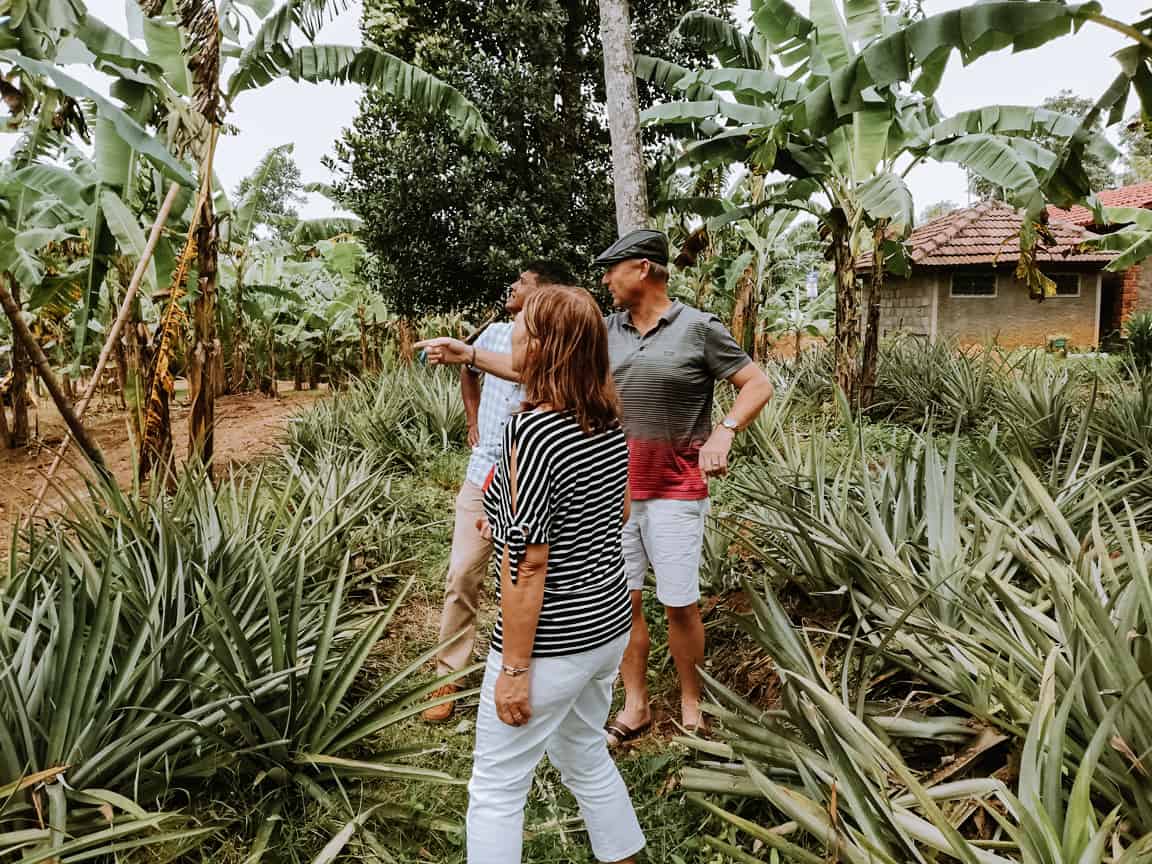 In the late afternoon you may visit the Dambulla Cave Temple, which is a UNESCO listed world heritage site. You need to climb a few steps (364 steps) to reach this impressive rock temple. The climb itself is very enjoyable, as you get to take in the beautiful scenery.
You may buy some waterlilies as offerings to the Lord Buddha from one of the vendors at the entrance, but beware of the monkeys. These little thieves love the taste of fresh waterlilies and might try to snatch some flowers from you.
Once you reached the top, you will be able to witness the brightly colored frescos and statues of Lord Buddha inside the caves. Some of these artifacts date back to the 1st century BCE. Hire a guide, so you will be able to learn the stories behind these colourful paintings and statues.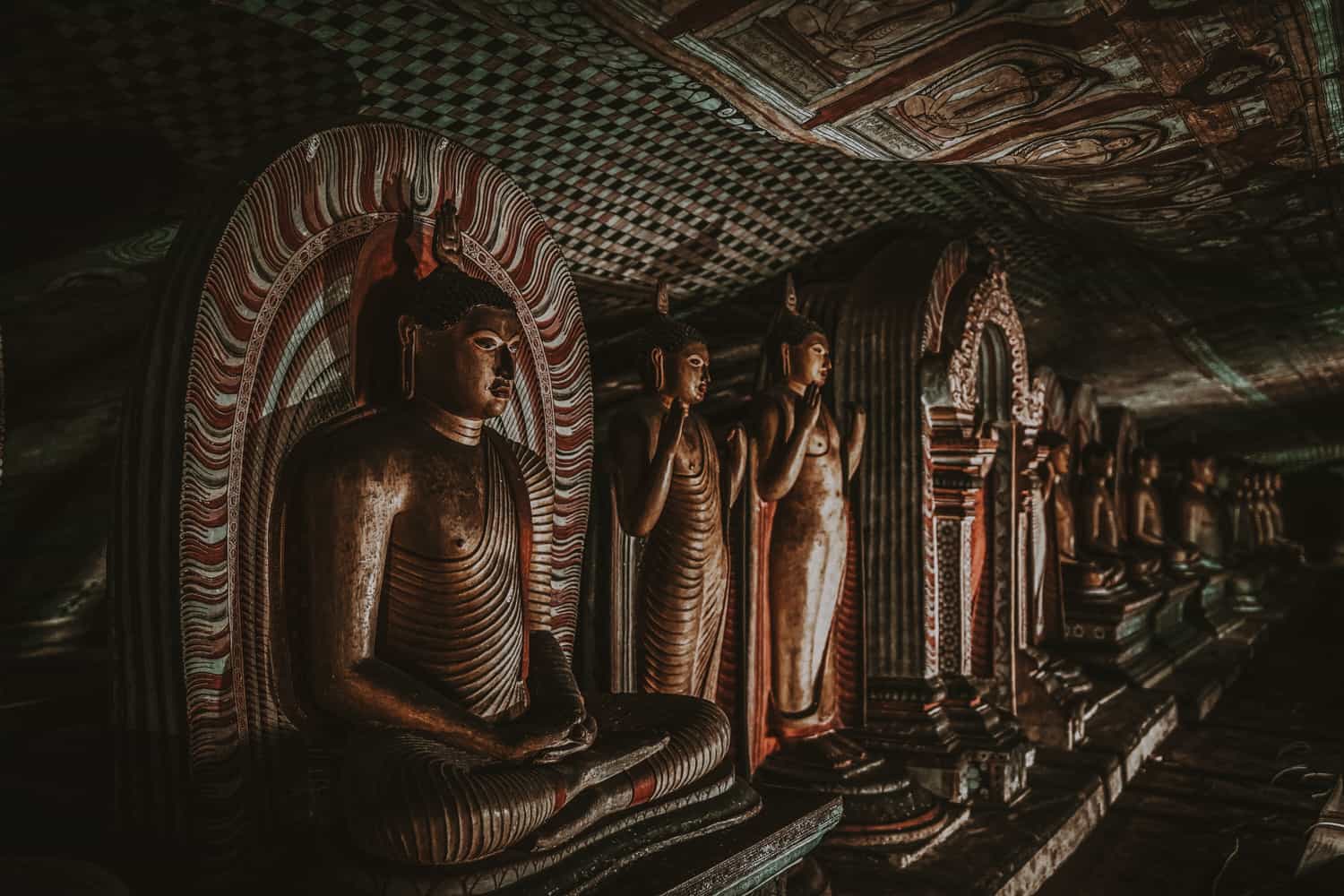 Day 3 – Sigiriya / Minneriya / Sigiriya
In the morning of day 3, you may visit the Polonnaruwa ancient city or enjoy a village tour in Sigiriya. In the late afternoon you may enjoy a jeep safari in Minneriya national park.
Let me give you some information on these three excursions, so you know what to expect when you get there.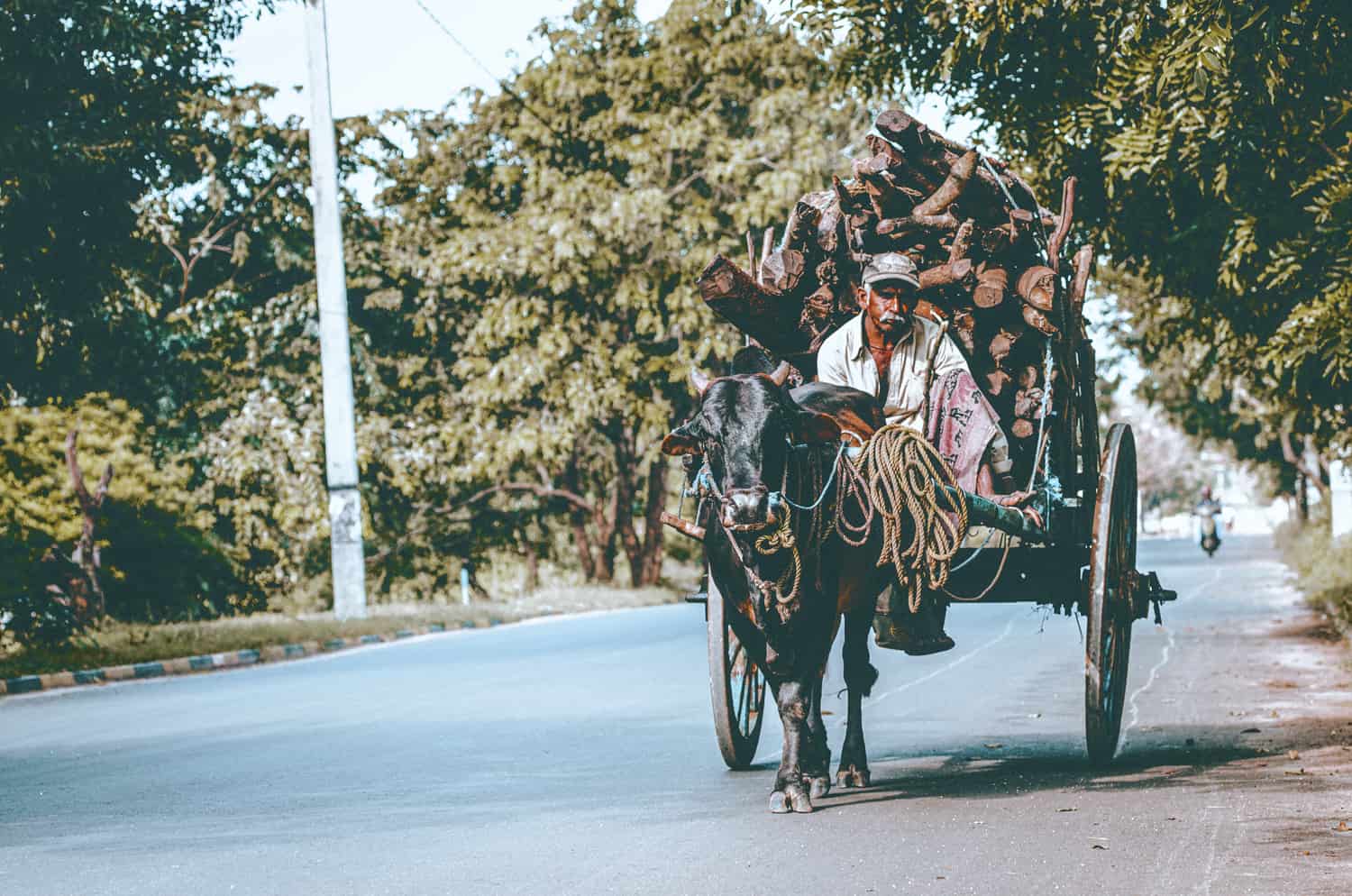 When you are in Sigiriya, you will see villagers waiting near the roads with bullock carts. These people make their living by providing village tours for tourists. A full village tour includes a bullock cart ride, catamaran ride and a traditional Sri Lankan meal at a house of a villager.
We arrange village tours very often for our guests and they are always well received. If you are someone interested in experiencing the local life, this is probably the best way to spend your morning on day 3.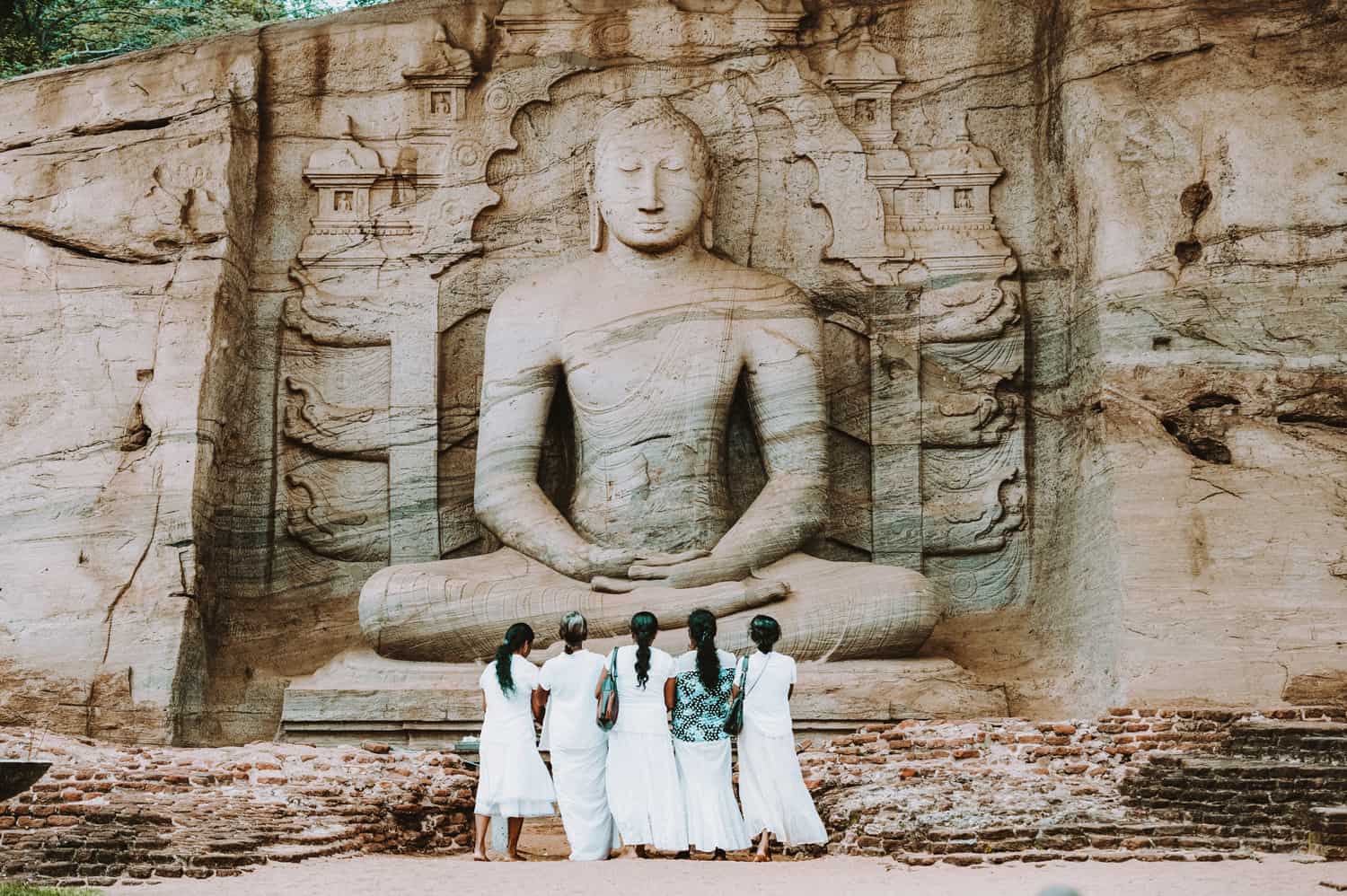 Polonnaruwa kingdom is the second oldest kingdom of Sri Lanka. In the 10th century king Mahinda V was defeated by the Chola king RajaRaja and his son Rajendra. After this victory they moved the capital to Polonnaruwa establishing a new kingdom and named it Jananathapuram. After 53 years, King Vijayabahu reunited the country by defeating the Cholas and formed Polonnaruwa kingdom.
If you visit Polonnaruwa, you will be able to see the royal palace of King Parakrama Bahu, the iconic Watadageya temple, Gal Viharaya, Galpotha (which is the longest stone inscription in Sri Lanka), the Parakrama Samudraya lake, Audience Hall and many more. In my opinion, Polonnaruwa is a must visit for anyone interested in Sri Lankan history.
Minneriya national park jeep safari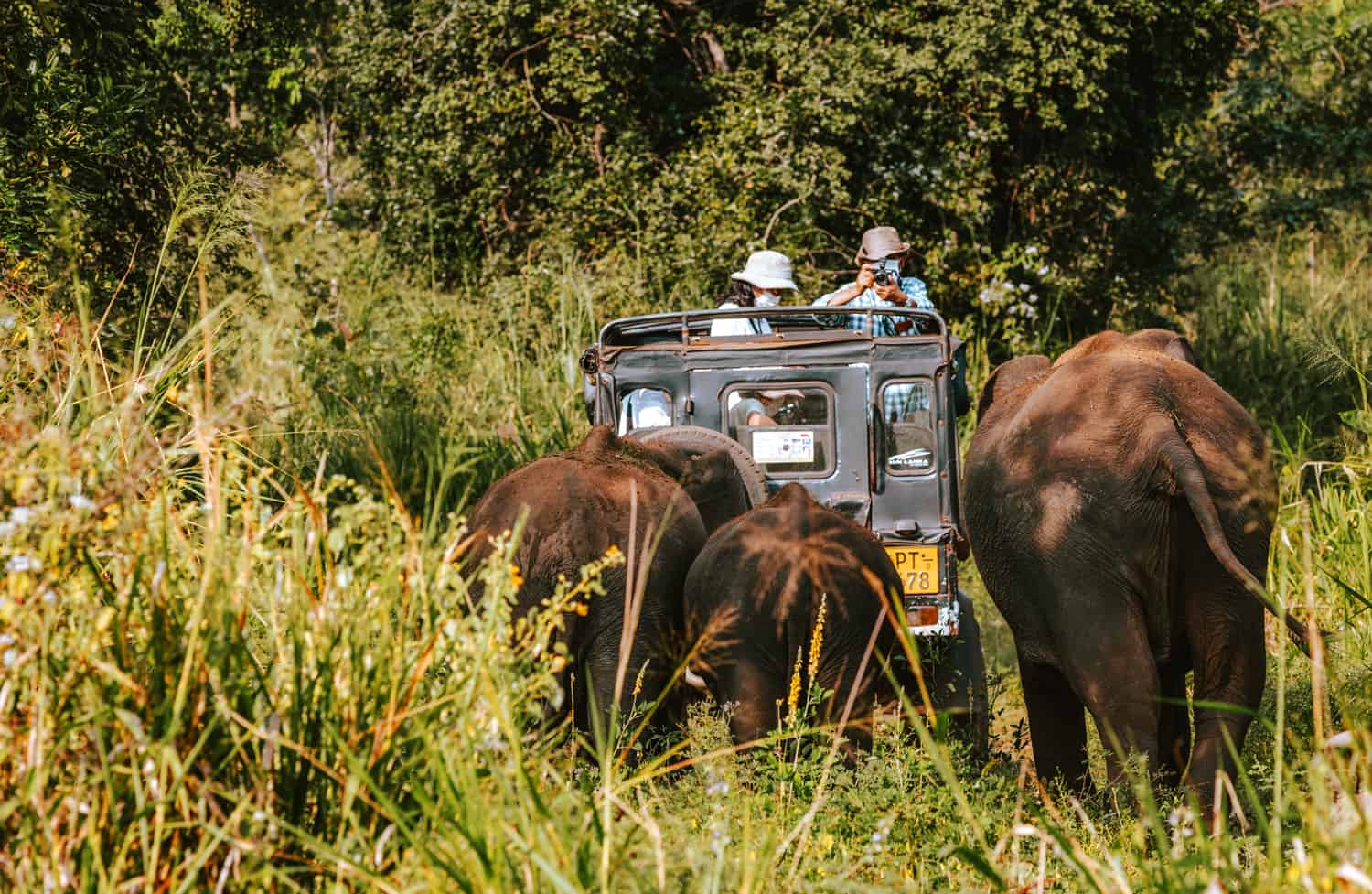 You will see some deer, monkeys, water buffalo, crocodiles and pelicans during your jeep safari in Minneriya. However, the main highlight of the safari would be its elephants.
Minneriya national park is opened from 6.00 am to 6.30 pm, but we advise visiting it in the late afternoon (around 3.00 pm) when the animals are most active.
Note – There are times that elephants in Minneriya national park move to nearby Hurulu Eco Park and Kaudulla National Park. Jeep drivers know which national park to visit to see elephants. If your jeep driver suggests that you change the national park to Hurulu Eco Park or Kaudulla National Park, take his advice.
Day 4 – Sigiriya / Kandy
On day 4, you may visit the Sigiriya Rock Fortress. Climb it around 7.00 am to enjoy it without being harassed by the sun. An added advantage would be the lack of crowds.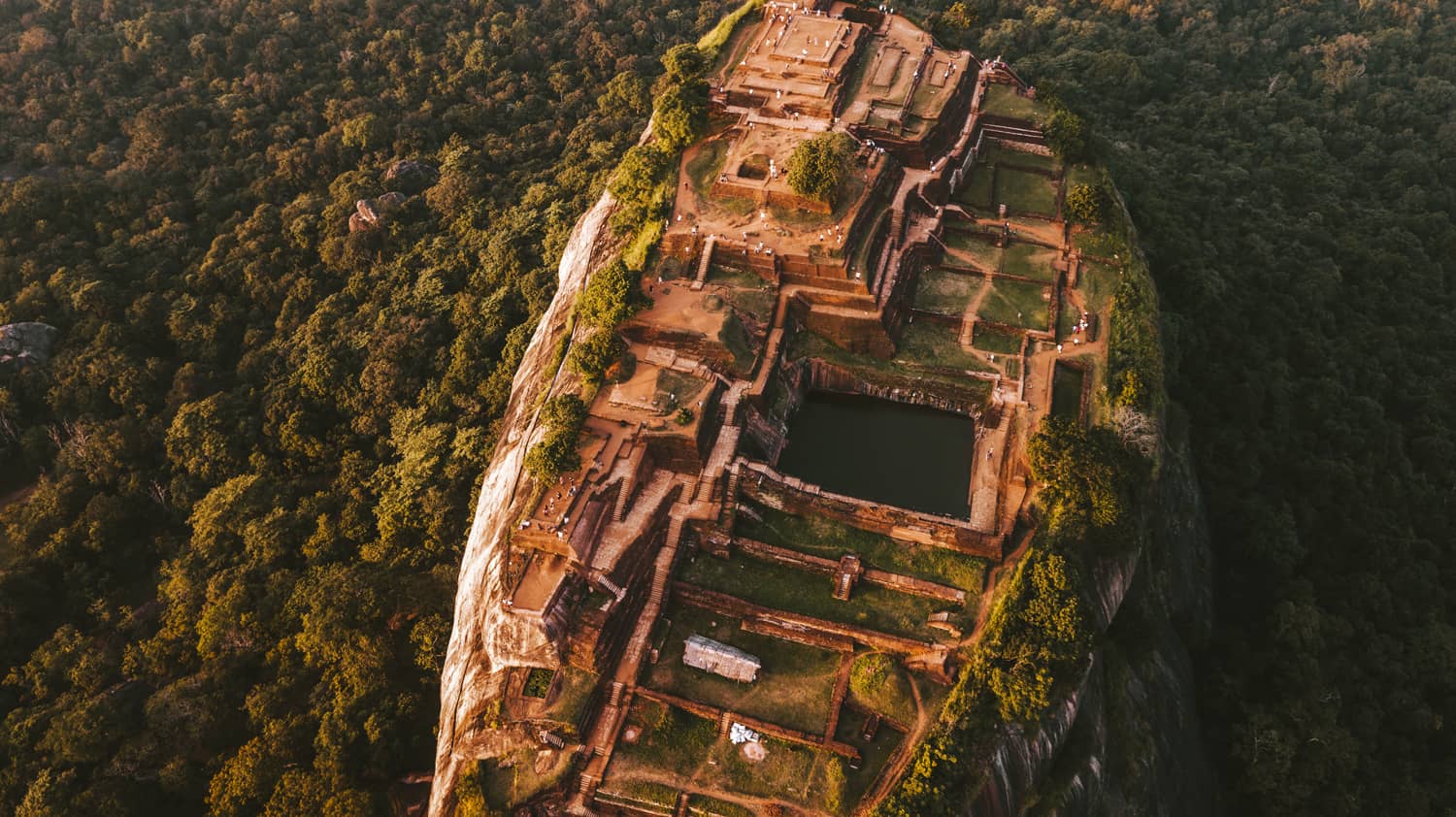 Dating back to 477 AD, the fortress was the epicenter of King Kashyapa's kingdom. This historical site boasts ancient water gardens with water fountains, beautiful frescos, and impressive rock buildings. The royal palace built on the summit of the Sigiriya Rock even includes a large swimming pool.
The fortress is locally known as the eighth wonder of the world. I think you will agree it deserves a place on the list of wonders of the world when you see it with your own eyes.
Once you visit the Sigiriya Rock Fortress, ask your driver to take you to your next destination: Kandy. If you are interested in getting to know the local spices, you may stop by a spice garden on the way to Kandy.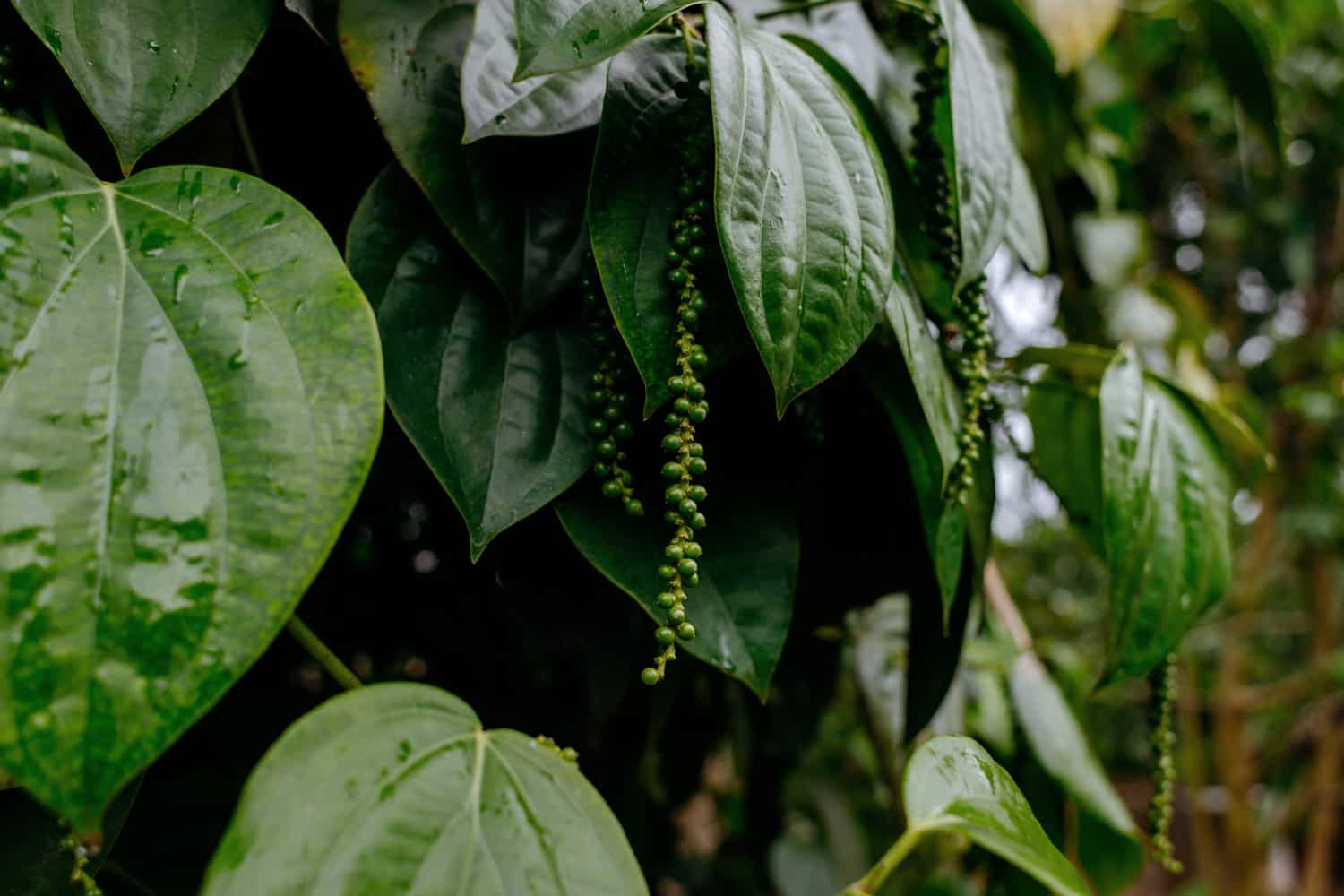 Keep in mind spice gardens make their money by selling spices and herbal items to tourists. So, be prepared for a sales pitch at the end of the free guided tour of the garden.
I cannot recommend buying herbal products from spice gardens as there is no guarantee of quality. Offer USD 5 to USD 10 as a tip to the person who showed you around and continue the tour to Kandy.
You may spend the rest of the day leisurely at your hotel in Kandy or you may go out for a walk, do some shopping, and enjoy a traditional Kandyan dance show at the Kandy Lake Club. (Performances start at 5.30 pm.)
Day 5 – Kandy / Ramboda / Ella
A spiritual start to the day would be a visit to the Kandy Temple of the Tooth. It is a place of great significance to the Buddhists all around the world as it houses the tooth relic of Lord Buddha. Go there between 9.30 am and 11.00 am, so you will be able to witness the Theveva rituals at the Kandy temple.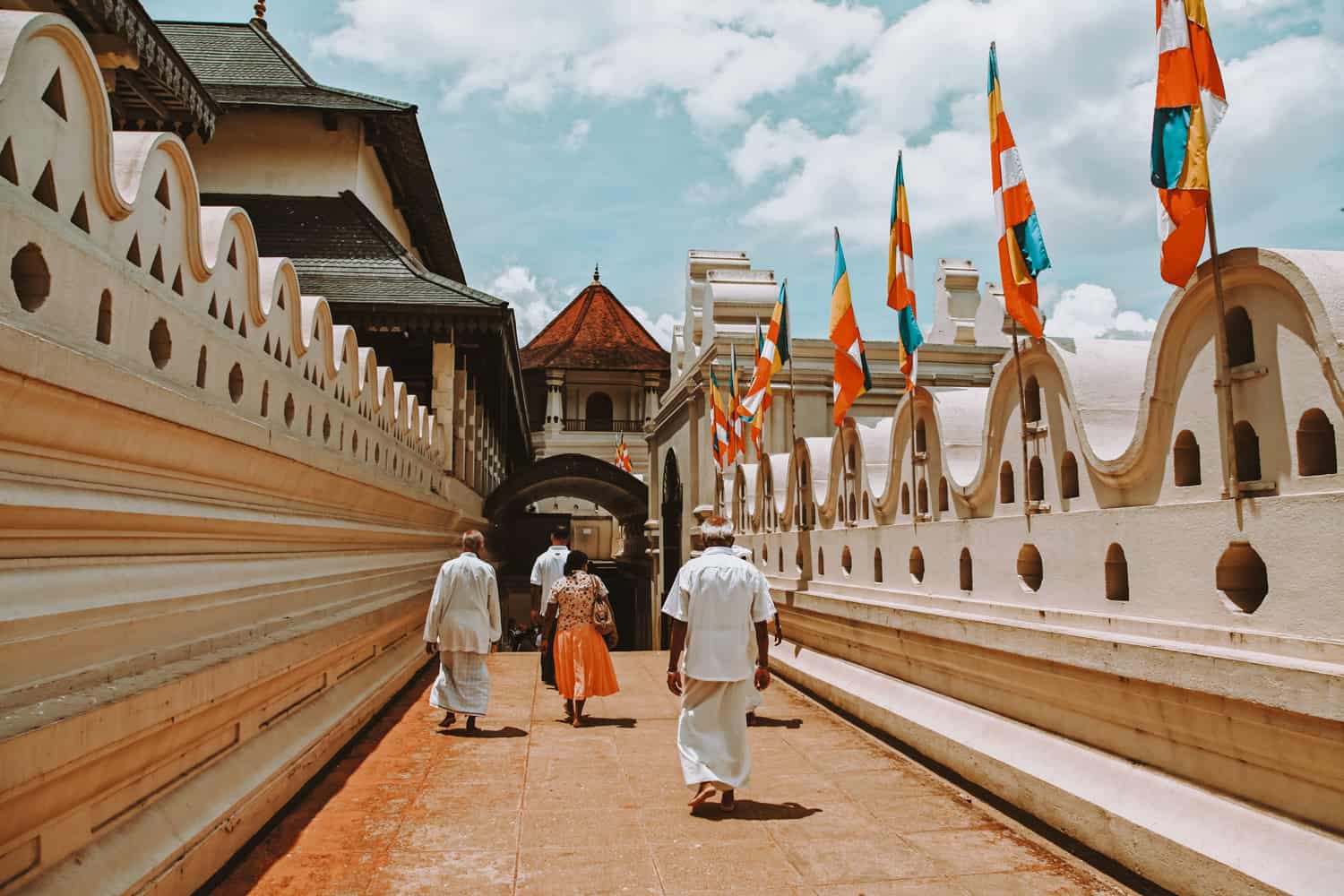 When you visit the Temple of the Tooth, dress yourself with a simple garment that covers your arms down to your elbows and your legs to below the knee level. If you do not have a suitable dress, you may rent a sarong and a shirt from one of the vendors at the entrance.
After visiting the Kandy temple, continue the tour to Ella which is a beautiful small village in the hill country. The drive to Ella generally takes 4 to 5 hours. You may visit the Ramboda waterfall and a tea factory to break the journey.
(There are several tea factories that offer factory tours. We usually arrange tea factory tours for our guests at Blue Field Tea Factory and Pedro Tea factory.)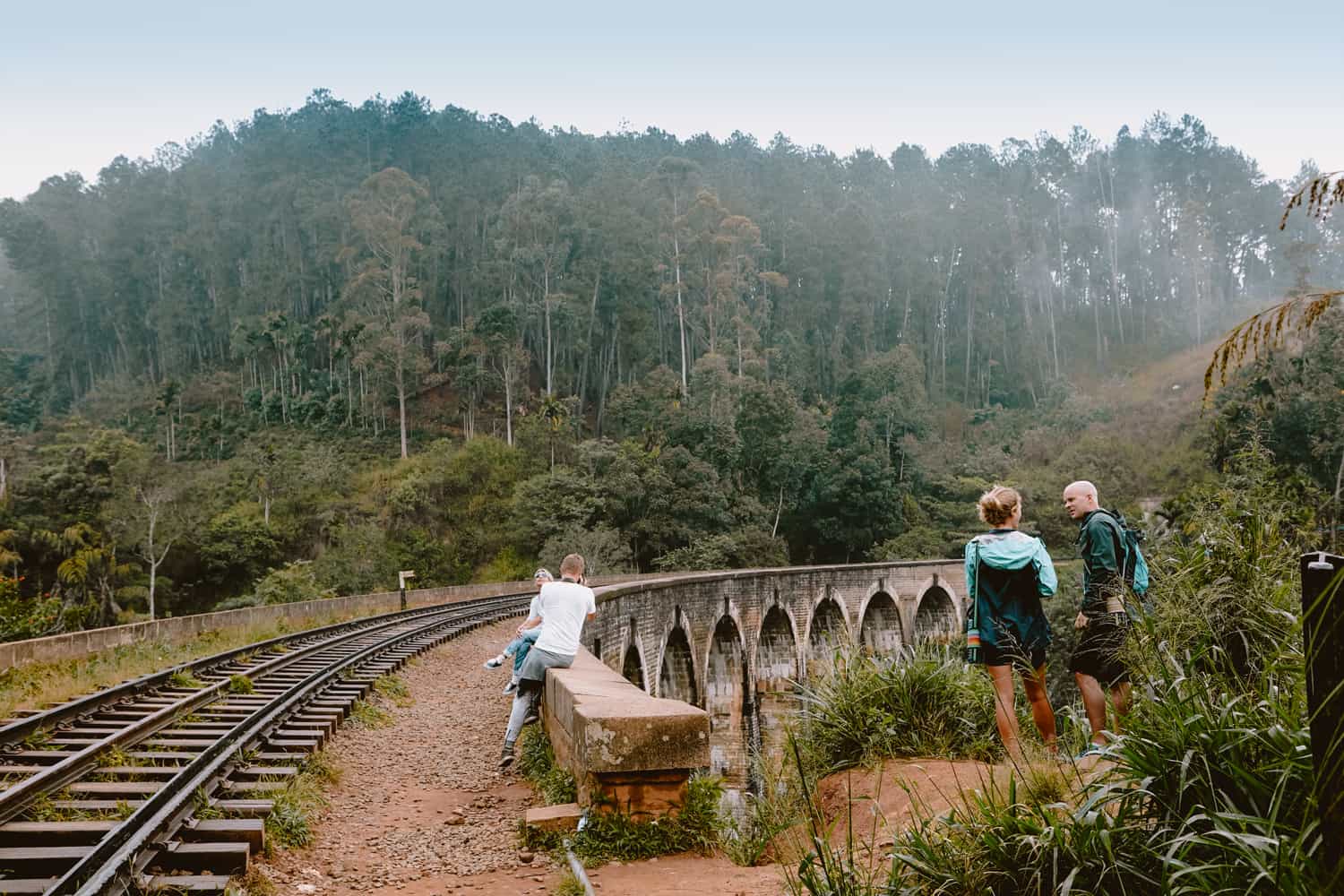 Enjoy the late afternoon relaxing at your hotel. If you are not too tired, you may visit the 9 Arch Bridge, which is a construction of a local builder called P. K. Appuhami. You might be surprised to learn the massive bridge was built without using any steel.
The bridge was built during the wars between Britain and Europe. When the steel ordered for the bridge was reallocated to the war efforts, the British engineers had to abandon the project. This is when Appuhami stepped in with a new design which did not require any steel. The project was completed in 1921. To date it is in perfect working order.
Day 6 – Around Ella
If you booked a nice resort like 98 Acres or The Secret Ella, you might even choose to spend the day relaxing at your hotel enjoying the view. However, do not stay indoors. There are many adventures to discover in Ella.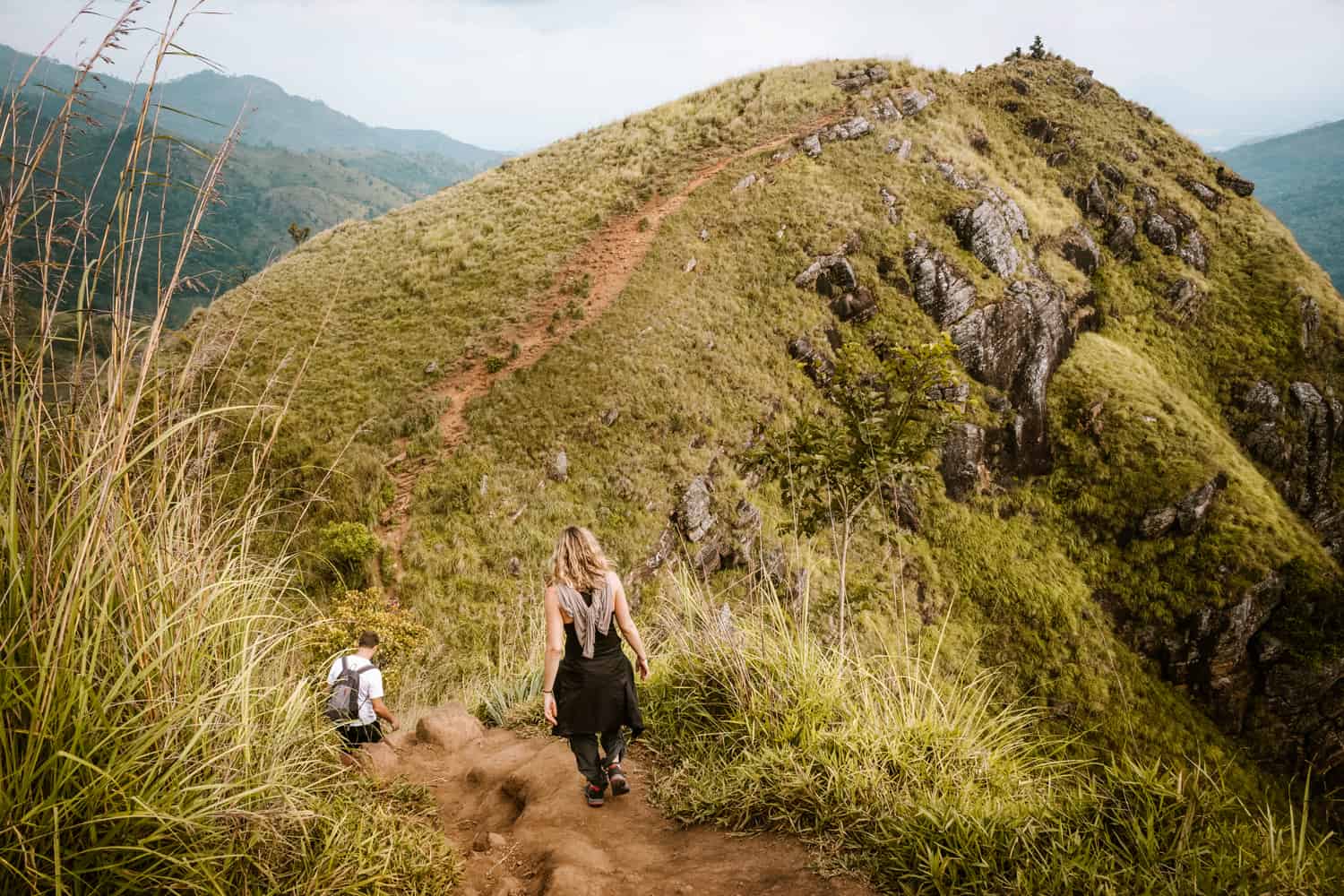 I suggest you start off the day with a visit to the Little Adam's Peak, which is a short hike filled with breathtaking vistas. In the afternoon you may visit the Ravana waterfall to take a splash. If you are interested, there will be also time to enjoy a cooking class in Ella.
It is also possible to visit Ella Rock and Lipton Seat during your stay in Ella.
Keep in mind Ella Rock is a strenuous hike. If you are just looking for a short hike to enjoy some views, this is not the hike for you. Ella Rock takes about 4 hours to complete. Hire a guide to take you to the top. You could get lost in the mountains without some local help.
If you are visiting Lipton Seat, go there early in the morning. It is generally very misty towards noon, which makes it almost impossible to enjoy the view at the top.
Day 7, 8 & 9 – Ella / Unawatuna
After breakfast, check out of the hotel and drive to Unawatuna for your oceanside stay in Sri Lanka. The drive from Ella to Unawatuna takes about 4 hours. If you like, you may stop by the Buduruwagala temple for a short break.
The Buduruwagala temple is an ancient Buddhist temple that dates from the 10th century. Although Sri Lanka follows the teachings of the Theravada Buddhism, the massive stone statues that you find in Budurwagala belongs to the Mahayana school of thought.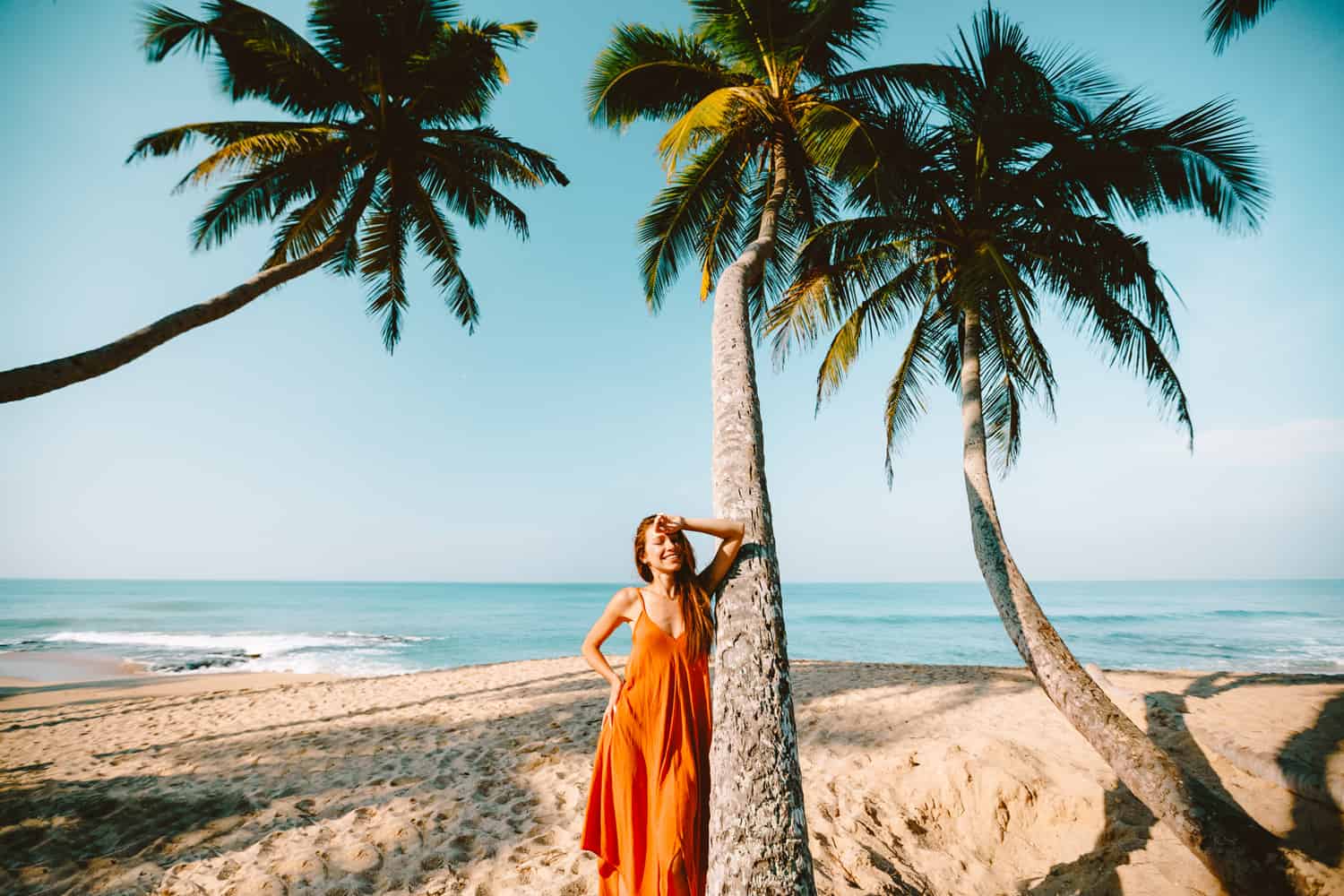 Once arriving in Unawatuna, you may spend your time relaxing by the golden sandy beach or enjoying the sea water. Unawatuna beach is one of the safest beaches for sea swimming during the period November to April. I am sure you will love it.
Note – If you want a longer beach stay for your Sri Lanka holiday, you may omit Sigiriya stay and add those two nights to your beach stay in Unawatuna.
Day 10 – Unawatuna / Airport
If time permits you may spend the morning enjoying the beautiful Unawatuna beach or visiting the famous Galle Fort.
The Colombo airport advises its guests to be at the airport 2 hours prior to their flight departure. It takes about 2 ½ hours to drive to the airport from Unawatuna. So, leave the hotel about 4 ½ hours prior to your departure flight time so as not to miss it.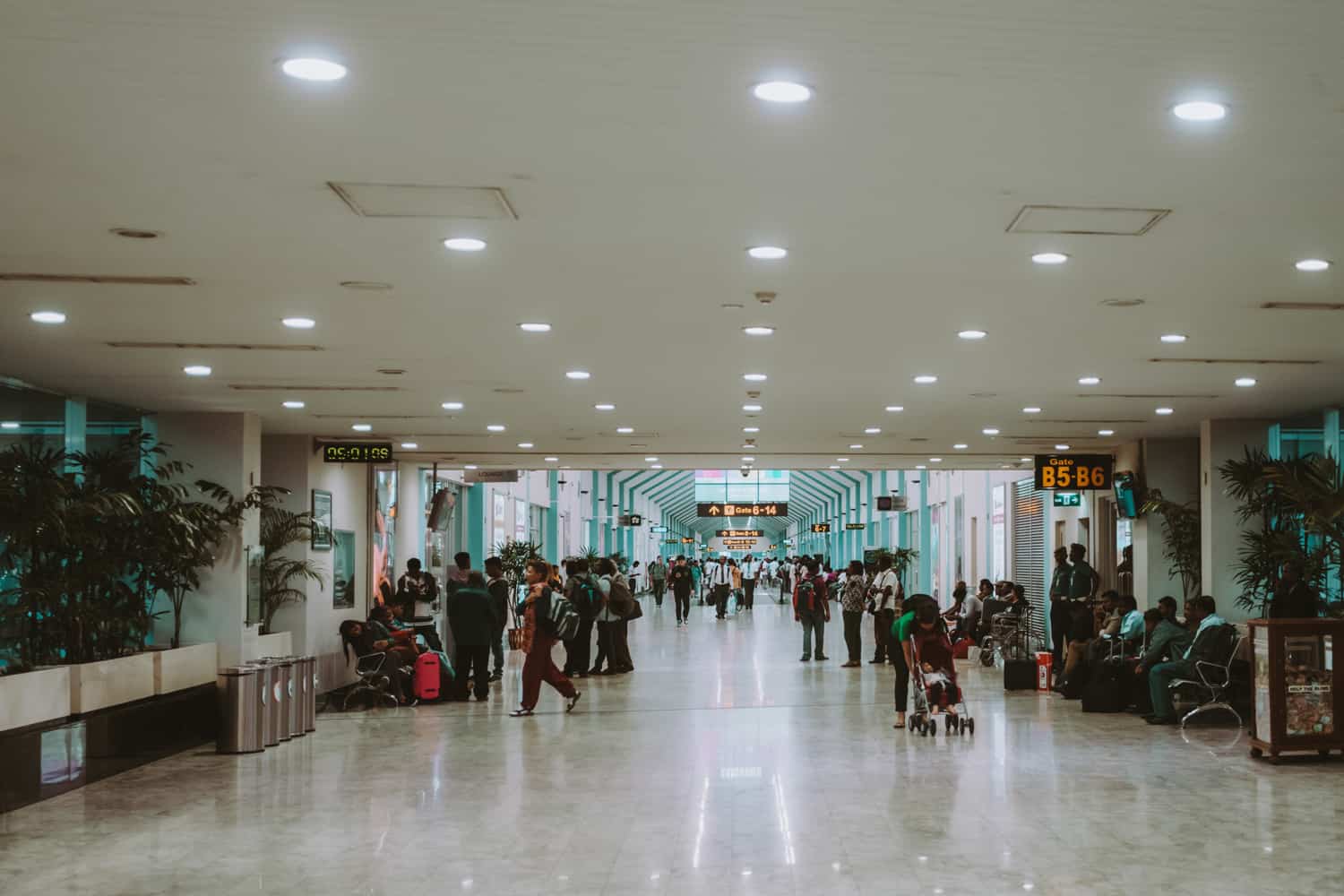 Your driver/guide will bid farewell to you at the airport. If you enjoyed his service during your Sri Lanka holiday, offer him a small tip. A driver or a chauffeur guide can be tipped USD 10 to USD 15 per day for a good service.
Frequently asked questions
1. What is the best time to take this itinerary?
This itinerary focuses on the cultural triangle, the hill country, and the southwest coast of Sri Lanka. All these regions generally have great weather from mid-December to mid-April. Therefore, mid-December to mid-April is the best time to follow this itinerary.
You can also use this itinerary for July, August and September. There might be some rain in the hill country and the southwest coast, as these regions have some effect from the southwest monsoon season in July, August and September.
If you are visiting Sri Lanka during the period from May to October, it is better to focus your tour around the cultural triangle, the north of Sri Lanka, and the east coast.
2. Is it possible to take the train from Kandy to Ella?
If you do not mind the 7-hour long train journey from Kandy to Ella, you may take the train from Kandy to Ella. However, the general advice is to not to add the Kandy to Ella train journey to this itinerary, as it cramps up the whole itinerary. Instead, you may take a short tour while you are in Ella to enjoy the beautiful views.
3. How much does a 10-day Sri Lanka tour cost?
The exact cost of your tour depends on a number of factors, however, the average cost of a 10-day Sri Lanka holiday for 2 adults falls within the range of $2000 USD to $3500 USD. Please drop us a message describing your requirements to get the exact cost of your Sri Lanka trip.
Summary
The small island nation Sri Lanka is packed with adventures. Although you cannot experience everything in Sri Lanka in 10 days, it is sufficient to have an amazing holiday with lots of culture, history, nature and wildlife.
I hope this 10 day Sri Lanka itinerary helps you start off your tour planning on the right foot. Please do not hesitate to contact us, if you need any assistance with your holiday. We at Travellers Isle are looking forward to hearing from you.
We have many more articles to help you plan a wonderful Sri Lanka holiday. I invite you to read a couple of them and get to know the country. May be our article "10 things you need to know about alcohol in Sri Lanka" next?
Happy travels!