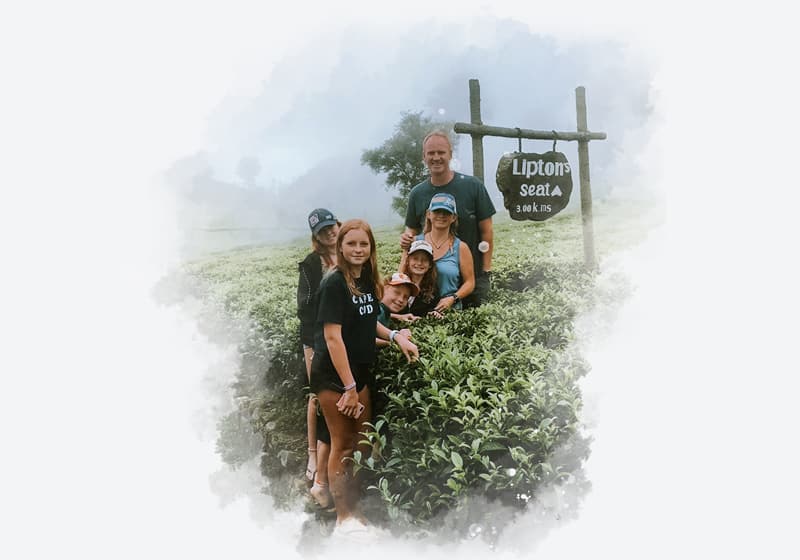 Sri Lanka & Maldives Family Holiday
Tour itinerary - 13 nights / 14 days
Sri Lanka > Family > Maldives
The amazing wildlife, lush tea plantations and scenic nature trails of Sri Lanka go perfectly with the pristine beaches of Maldives. A carefully crafted family holiday in Sri Lanka and Maldives is guaranteed to delight both adults and children.
Years of experience working with families have taught us the key to an excellent family holiday is the balance of activities. The days should be planned with plenty of free time and minimum travelling. That is exactly the focus of our tailor-made Sri Lanka and Maldives family holidays.
Day 1 & 2 – Airport / Negombo
Upon arrival you will be welcomed by your driver. He will assist you with your luggage and take you to your first destination, Negombo.
The first two days of the tour remain unscheduled, allowing you to relax in your oceanside hotel with your family. If you are interested, there is the opportunity to enjoy a bird watching safari in Muthurajawela lagoon or visit the capital of Sri Lanka, Colombo, during your stay in Negombo.
Travel time from airport to Negombo – about 30 minutes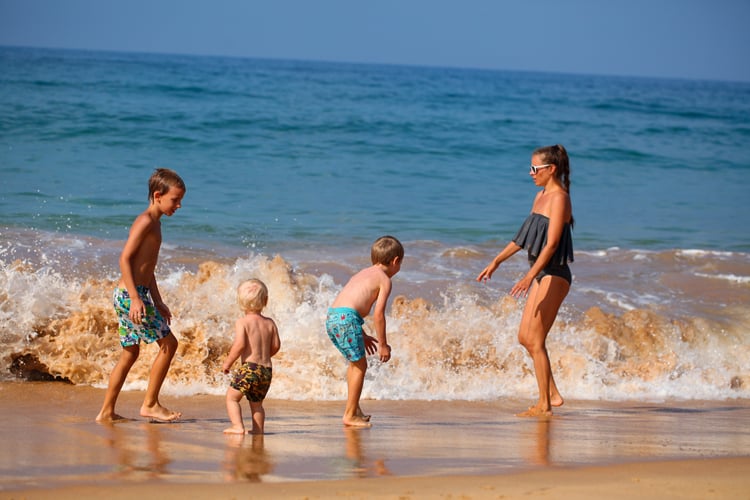 Day 3 – Negombo / Pinnawala / Kandy
Once you are ready, your driver will take you to Kandy. On the way to Kandy you may stop by the Millennium Elephant Foundation, where the kids can bathe and feed elephants.
After arriving in Kandy, you may rest in your family resort. In the evening, you may visit the famous Temple of the Tooth, where the Tooth relic of Lord Buddha is kept. It would be a very spiritual experience, visiting this sacred place with your loved ones.
Travel time from Negombo to Kandy – about 3 hours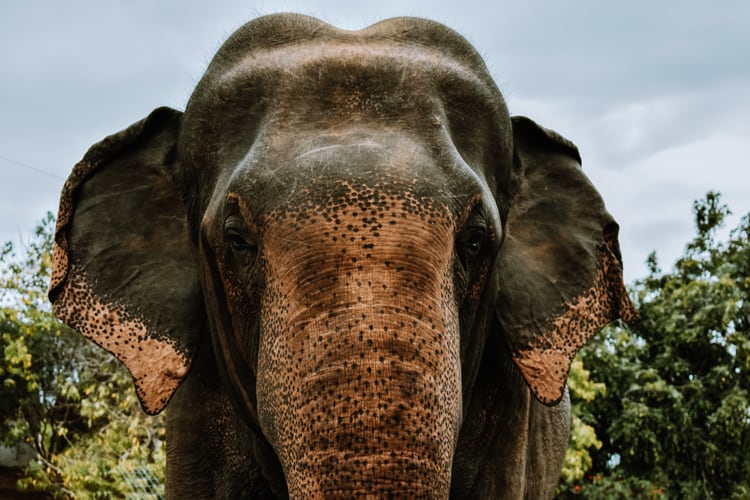 Day 4 – Around Kandy
The fourth day of the tour starts with a visit to the Peradeniya Botanical Garden, which is an excellent playground for small children. You can easily spend hours there enjoying its beauty.
After visiting the Peradeniya Garden, you may return back to your hotel to enjoy the swimming pool or do some more exploring in Kandy. Some of the interesting places to visit in Kandy are Bahirawakanda temple, the local market, Udawatta Kele Sanctuary and Kandy viewpoint. In the evening you may also enjoy a traditional dance performance with your family.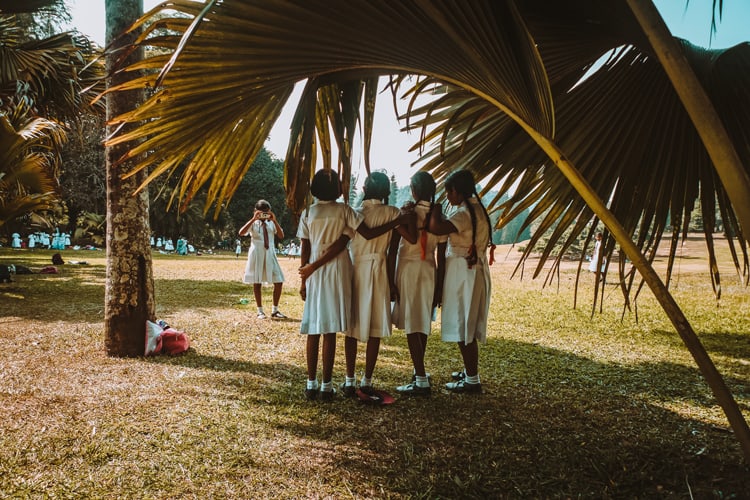 Day 5 – Kandy / Nuwara Eliya / Ella
In the morning, your driver will take you to your next destination, Ella. Ella is a small village set among the hills. On the way to Ella, you may visit the beautiful Ramboda waterfall with your kids and enjoy a tea factory tour.
Once you arrive in Ella, you may simply relax in your hotel with your family. Alternatively, you may go out for a stroll in the tea plantations or trek to the Nine Arch Bridge.
Travel time from Kandy to Ella – about 4.5 hours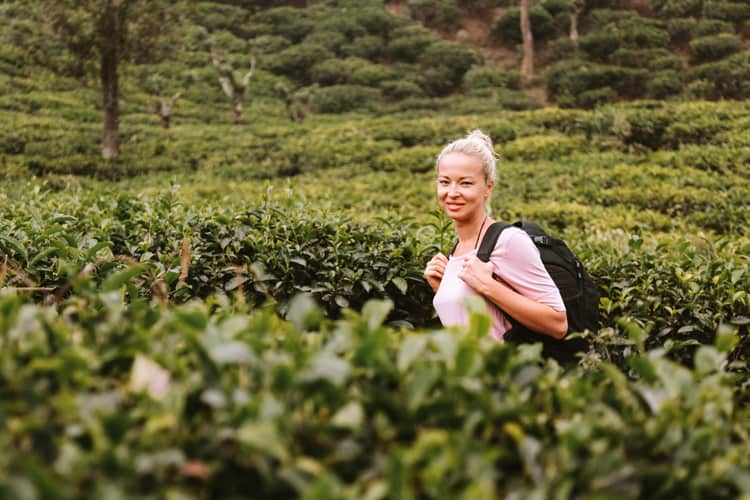 Day 6 – Ella
In the morning of Day 6 you may visit the Little Adam's Peak which is a small mountain that has incredible views. It is perfect with young kids, as the hike is not very difficult. Make sure to take some snacks with you, so the kids can enjoy them after reaching the mountain top. Most families manage to complete the hike and return to Ella within two to three hours.
In the afternoon you may visit the Ravana waterfall or attend a cooking class to learn to prepare some traditional Sri Lankan food.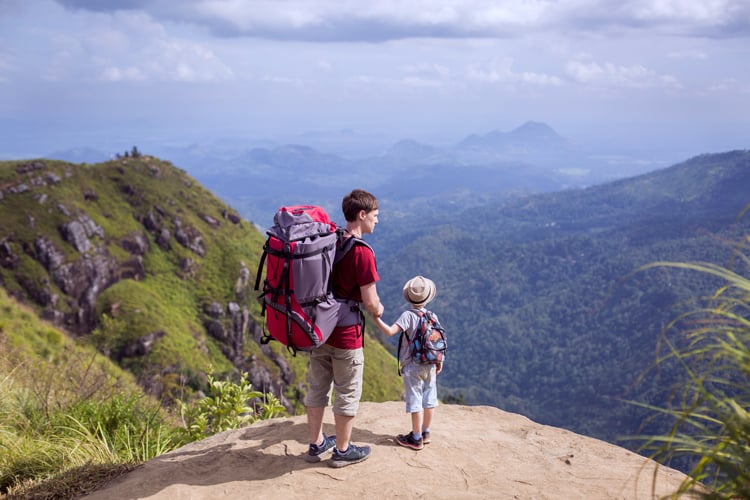 Day 7 – Ella / Yala
A leisurely morning spent at your hotel in Ella. Around 11.00 am your driver will pick you up from your hotel to take you to your next destination, Yala. On the way to Yala, you may stop by the Buduruwagala temple to see the seven statues of Lord Buddha, cut from a living rock.
Since Yala area has a bit warmer weather, the pool side might be tempting for the kids. If you are interested in doing two safaris in Yala, there is time to arrange a jeep safari in the evening.
Travel time from Ella to Yala – 3 hours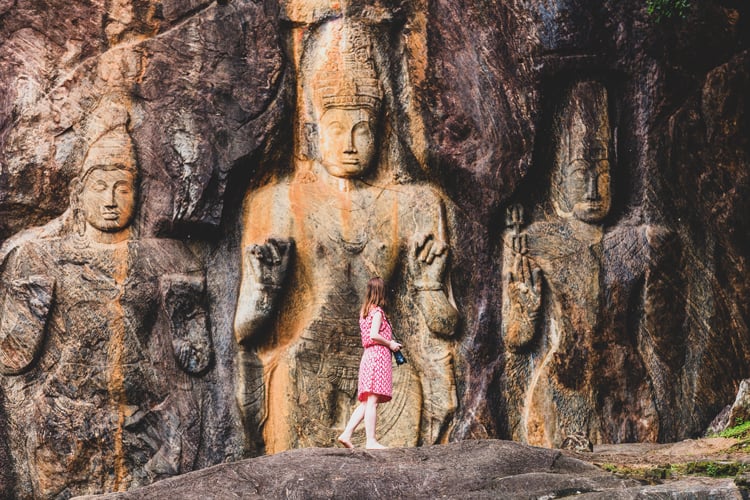 Day 8 – Yala
On the 8th day of the tour a jeep safari in Yala national park will be scheduled for your family. You have the option to choose between a morning safari and an afternoon safari. However, in our experience the afternoon safaris are best when you are traveling with young children, as you have to wake up very early in the morning for the morning safaris. The afternoon safaris take place from 3.00 pm to 6.00 pm.
The Yala national park is known for its biodiversity. Some of the animals that you may be able to see during the jeep safari are deer, buffalos, mongooses, jackals, water monitor lizards, peacocks, wild rabbits and crocodiles. If you are lucky, you will also see sloth bears and leopards.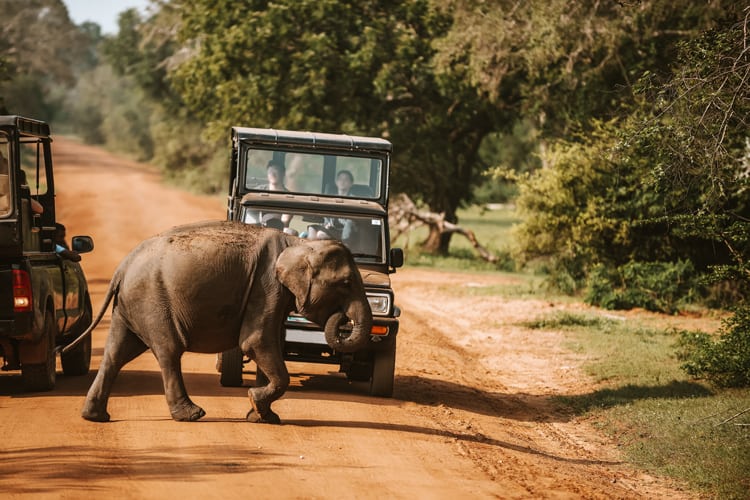 Day 9 – Yala / Galle
At around 10.00 am your driver will take you to Galle, where you will be spending the last night in Sri Lanka. If you like history and the Dutch architecture, we can arrange accommodation for your family inside the famous Dutch Fort in Galle.
Be sure to watch the beautiful sunset from the Galle Fort. You might also want to check the art shops and the boutique restaurants inside the Galle Fort while you are there.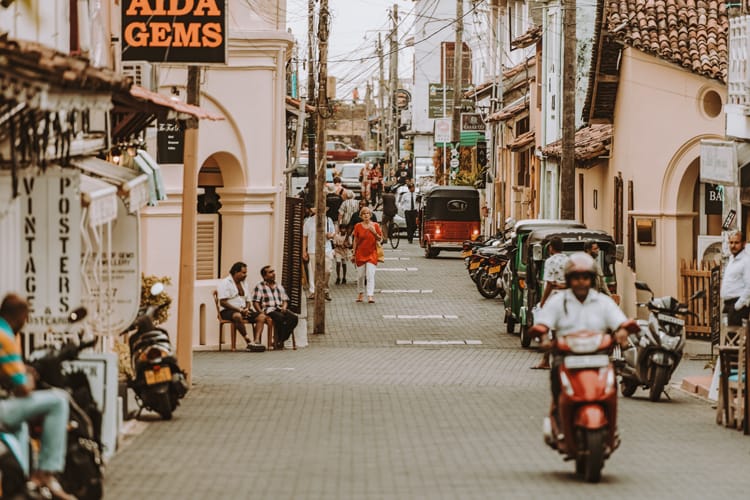 Day 10, 11, 12 & 13 – Galle / Airport / Maldives
It is the end of your Sri Lanka adventure, but a new adventure is waiting for you. Your driver will take you to the Colombo airport to catch your flight to Maldives. He will give his farewells to your family and drive back to Colombo.
The flight to Maldives typically takes about 1.5 hours. Once you land in Maldives, you will be welcomed by the resort team and escort you to your resort. We hope you will have a wonderful time in Maldives with your family enjoying the sun and the sand.
Travel time from Galle to airport – 2.5 hours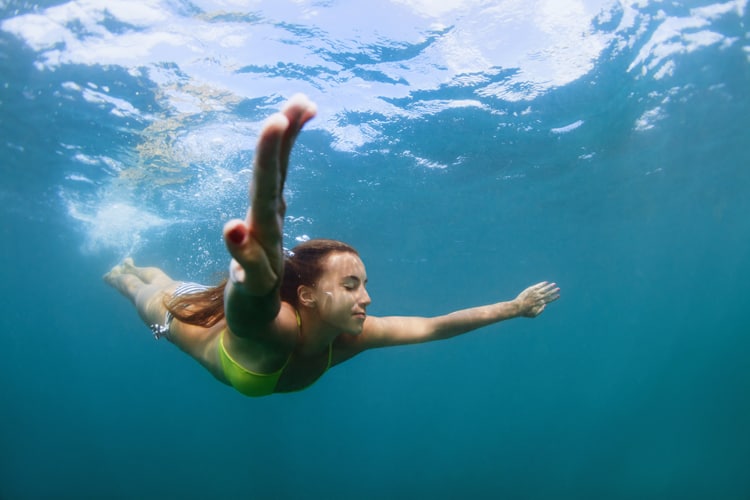 Day 14 – Back home
As all good things must come to an end, it is time to say goodbye to Maldives. Time permitting you may spend the morning swimming, snorkeling or simply relaxing by the sea. The resort will arrange a speedboat / seaplane to take you to the airport on time. (The airport transfer method depends on the resort that you choose for your Maldives stay.)
End of the tour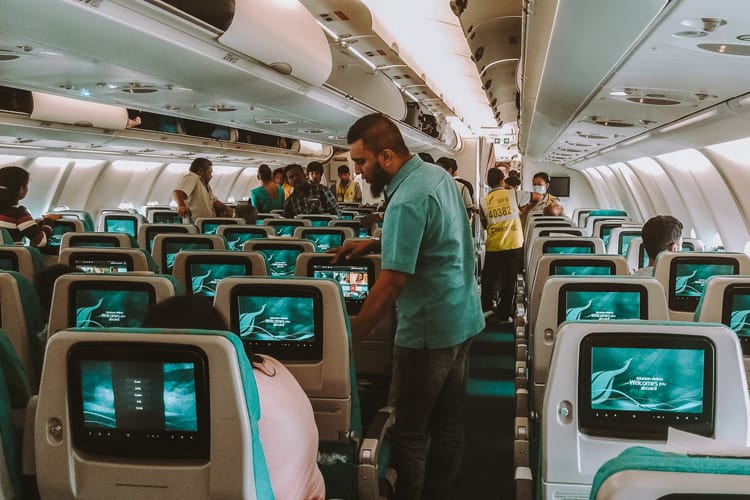 Frequently asked questions
1. Is Sri Lanka a child friendly holiday destination?
Yes, Sri Lanka is a child friendly destination. As you see in the above itinerary, there are plenty of child friendly activities that Sri Lanka has to offer. It also boasts lots of hotels and guesthouses that cater to families.
2. Is the Maldives suitable for a family holiday?
Maldives is an excellent destination for family holidays. Choose your Maldives resort wisely, as it could greatly influence your experience in Maldives. If you choose a nice family-oriented resort for your Maldives stay, it is guaranteed to be the holiday of a lifetime. Some of the best Maldives resorts for families are Kandima Maldives, OBLU by Atmosphere at Helengeli, Four Seasons at Landaa Giraavaru, and Jumeirah Vittaveli.
3. How much does it cost?
The tour cost depends on the month you travel, number of adults and children, and the cost of the accommodation that you choose. Please drop us a message for a tailor-made quotation.
4. Are Maldives water villas safe with toddlers?
Water villas in the Maldives resorts are not very safe for toddlers. The recommended option when travelling with toddlers is a beach villa. If you really want to stay in a water villa with your toddler, the resort will ask you to sign a waiver.
5. Will it be possible to arrange a car seat for my toddler?
Yes, we can arrange for a car seat that suits your child's age and weight.
6. Are Maldives beach stays more expensive than Sri Lankan beach stays?
Yes, Maldives resorts are generally more expensive than similar Sri Lankan beach resorts. If you are travelling with a tight budget, consider having the beach stay in Sri Lanka.
More Tips for Your Holiday