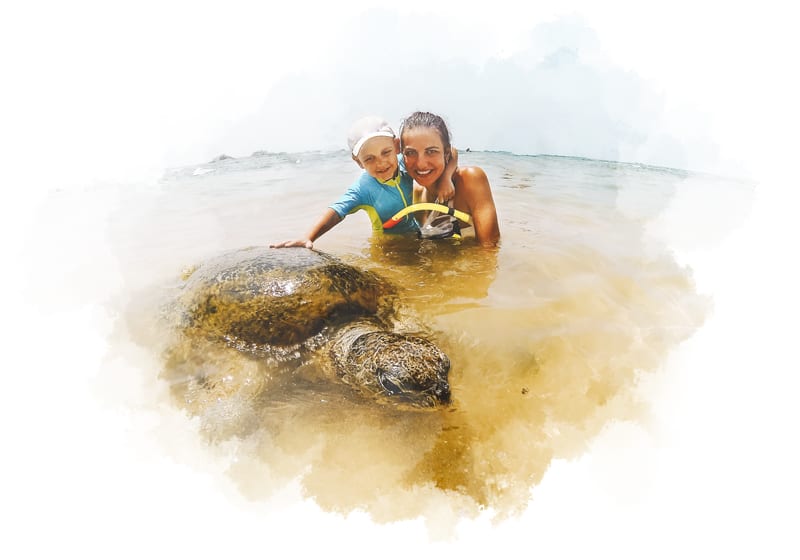 Sri Lanka Family Holidays
The tear-drop shaped island nation, Sri Lanka, is known for its beauty. The pristine beaches, wonderful wildlife, verdant tea plantations, friendly people, and their unique way of life captivate both adults and children. Spend your next family holiday in Sri Lanka. You will agree it is time well spent.
Here are few itineraries to get a feel of our Sri Lanka family holidays. All our tours are 100% tailor-made. Please drop us a message to get a customized tour package that reflects the unique requirements of your family. Looking forward to hearing from you. (We typically respond to all our inquiries within 24 hours.)
Sri Lanka Family Itineraries
Sri Lanka faces two monsoons that affect different parts of Sri Lanka alternating. Therefore, it is crucial planning your itinerary according to the weather conditions of the month that you visit Sri Lanka. Here is a combination of Sri Lanka family itineraries (which include itineraries suitable for babies, toddlers, teenagers and expecting parents) that are suitable for different times of the year.
Frequently Asked Questions
1. Is Sri Lanka safe for families?
Yes, Sri Lanka is generally considered as a very safe destination for families. There are no wars or any major health concerns that you should be worried about. In fact, every year hundreds and thousands of families visit Sri Lanka to spend their family holidays.
2. How many days do you need for a Sri Lanka family holiday?
Ideally you need 14 to 16 days for a well-balanced family holiday in Sri Lanka, but it is possible to put together a shorter vacation by reducing the number of locations and activities. Please refer to our Sri Lanka family itinerary article for more information.
3. What is the best time for a family holiday in Sri Lanka?
The best time for a family holiday in Sri Lanka is from mid-December to mid-April. During this time of year you have the best odds of having perfect weather during your Sri Lanka tour.
If you are not free to travel during the period from mid-December to mid-April, consider visiting Sri Lanka during the period from July to August, the second-best time to visit Sri Lanka in terms of weather.
4. How much does a Sri Lanka family holiday cost?
It is hard to give a good estimation as there are number of factors that determine the cost of a Sri Lanka family holiday. Namely, number of adults and children, month that you travel, tour duration and the hotels that you select for the tour. Please drop us a message specifying your tour details. We will get back to you with a quotation within 24 hours.
5. What are the entry requirements for Sri Lanka for tourists?
You need to have a passport with 6 months validity from the date that you enter Sri Lanka, a tourist visa, and an onward flight ticket to enter Sri Lanka as a tourist. These conditions also apply to children regardless their age.
More Tips for Your Holiday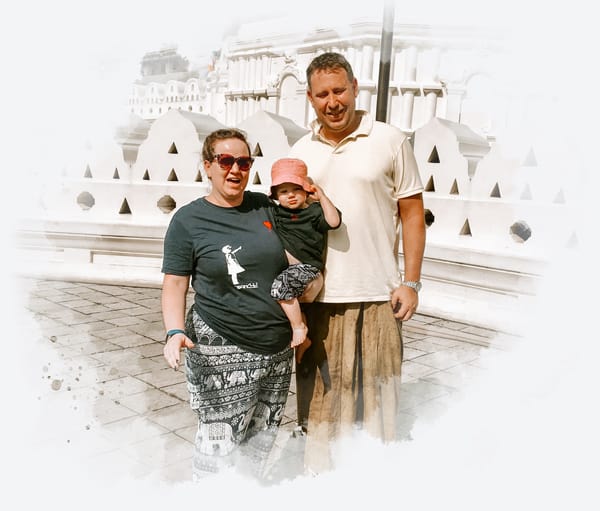 "We have had our amazing driver taking us around Sri Lanka with our 15 month old daughter for the last two weeks. Everything has been organized for us and everything has been perfect.

Anyone thinking about going to Sri Lanka with their little ones should book with Travellers Isle. Nothing has been too much trouble for them. All hotels have been fabulous and our driver has been so helpful, amazing with our daughter, professional and knowledgeable." 
          - Jodie Crawford -