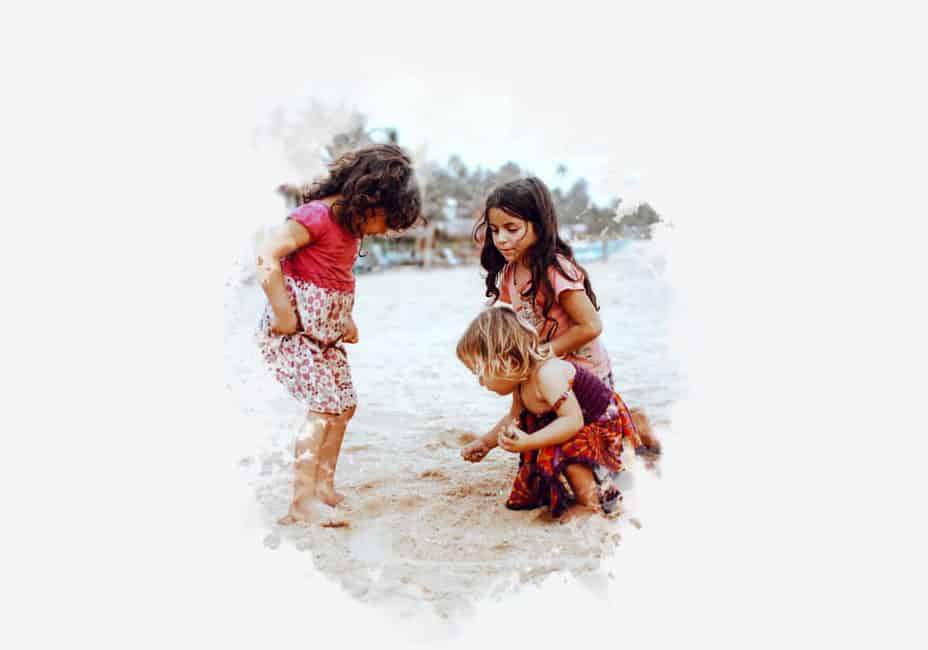 Sri Lanka with Toddlers
Tour itinerary - 11 nights / 12 days
Sri Lanka > Family > With toddlers
Sri Lanka is a perfect holiday destination for a family traveling with toddlers. You will never have to worry about kids getting bored here. Giant elephants, playful monkeys, picturesque cascades, endless tea plantations, beautiful beaches and colorful temples will keep them occupied throughout the holiday. On the other hand, people are very nice and friendly. You will feel right at home with your little ones.
The focus of this tour itinerary is to help young families discover the gems of Sri Lanka in a leisurely pace. Although most families with toddlers find this itinerary adequate for their needs, we know no one family is the same. Please drop us a message to get a tailor-made Sri Lanka itinerary.
Day 1 & 2 – Airport / Negombo
Ayubowan! Most probably that is the first thing that you hear from your driver. It means "may live a long life", the Sinhalese way of greeting someone.
Your driver will assist with your luggage and take you to your accommodation in Negombo. You may spend the two days in Negombo relaxing at your ocean side hotel. If you are not too tired, your driver will take you out in the evening for a boat ride in Muturajawela lagoon to see the sunset and the colorful birds nesting in the mangroves. Young children will love it.
Travel time from airport to Negombo – about 30 minutes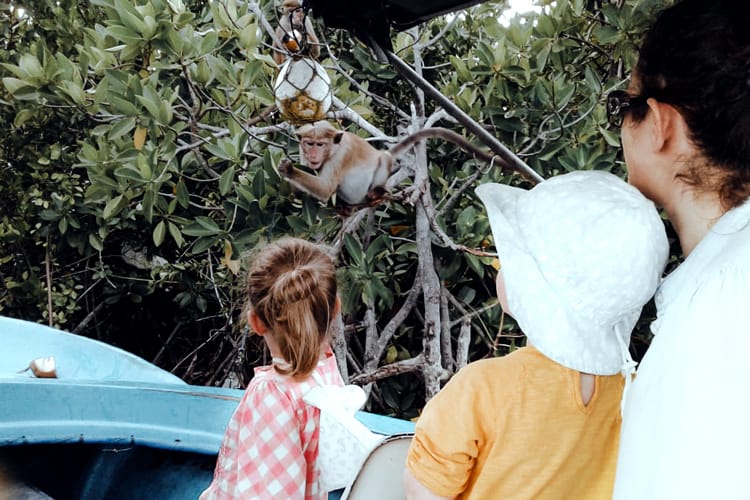 Day 3 – Negombo / Kurunegala / Sigiriya
At around 9.00 am, your driver will pick you up from your hotel and take you to your next destination, Sigiriya. On the way to Sigiriya, there is an opportunity to stop by a family run pottery, where you can observe the traditional way of making clay pots in Sri Lanka. If you do not mind your toddlers getting their hands dirty, we can let them prepare their own clay pots.
Your lunch will be prepared by a local family living in a small village. While meals are being prepared, you may enjoy a catamaran ride in their nearby lake or take the bullock cart out for a spin.
Travel time from Negombo to Dambulla – about 4 hours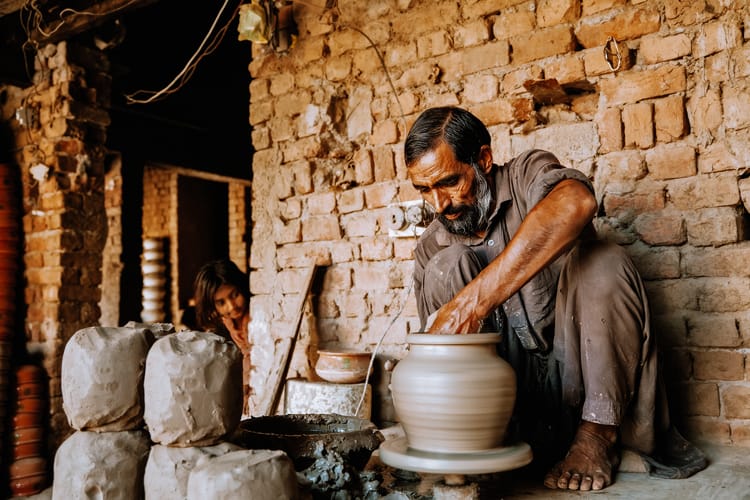 Day 4 – Around Sigiriya
King Valagamba sought refuge in caves near Dambulla during his long exile under the South Indian invasions. After 15 years he regained the throne and converted those caves into a temple. It is called "Dambulla Cave Temple". On the morning of the third day you will be able to see this sacred place filled with ancient paintings and statues.
Once the heat of the day is passed, your driver will take you to Minneriya national park which is known as the best place in Sri Lanka for watching wild elephants. During the jeep safari, you will also see deer, purple-faced leaf monkeys, toque macaques, lesser adjutant, painted stork, spot-billed pelican, crocodiles, and many more.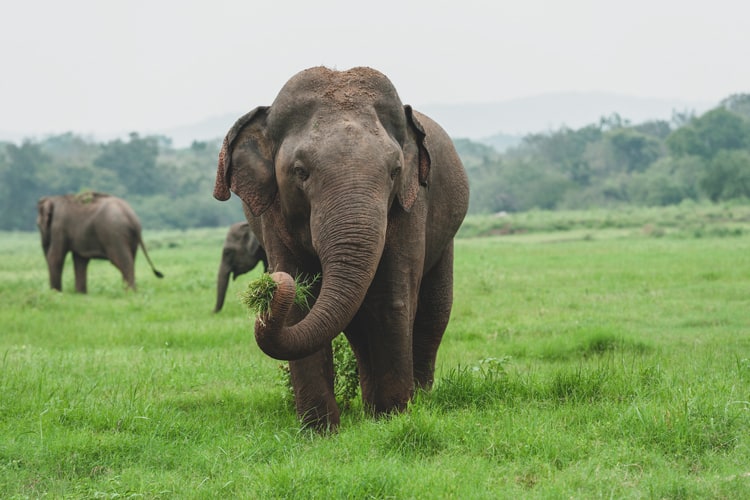 Day 5 – Around Sigiriya
The fifth day of the tour remains unscheduled allowing you to do anything that your heart desires. If you think your toddlers need some rest, spend the day enjoying the facilities of your family resort in Sigiriya. If you like to do some more exploring, you may visit the Ritigala, Pidurangala or Polonnaruwa.
Travel time from Sigiriya to Anuradhapura – about 2 hours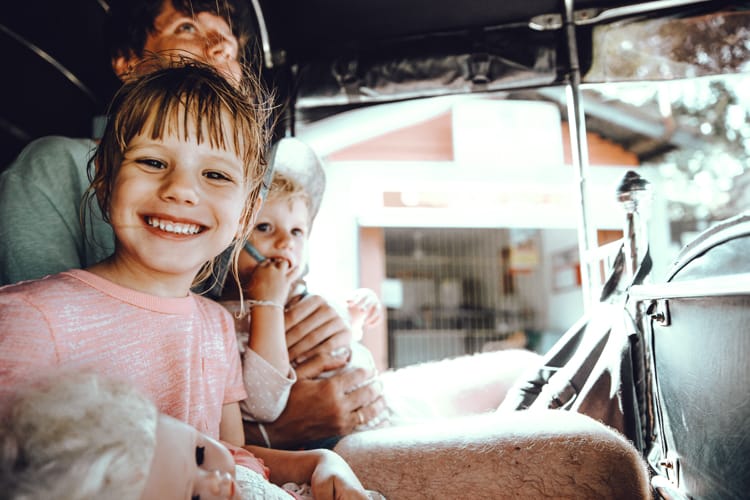 Day 6 – Sigiriya / Kandy
In the morning of day 6, your driver will take you to Sigiriya Rock Fortress which was the heart of King Kashyapa's kingdom in AD 477. The fortress features still functioning water fountains, beautiful frescos, impressive rock buildings and fortified walls which make the fortress an architectural miracle.
After visiting the Sigiriya Rock Fortress your driver will take you to your next destination, Kandy. The evening remains unscheduled allowing you to relax with your kids.
Travel time from Sigiriya to Kandy – about 2.5 hours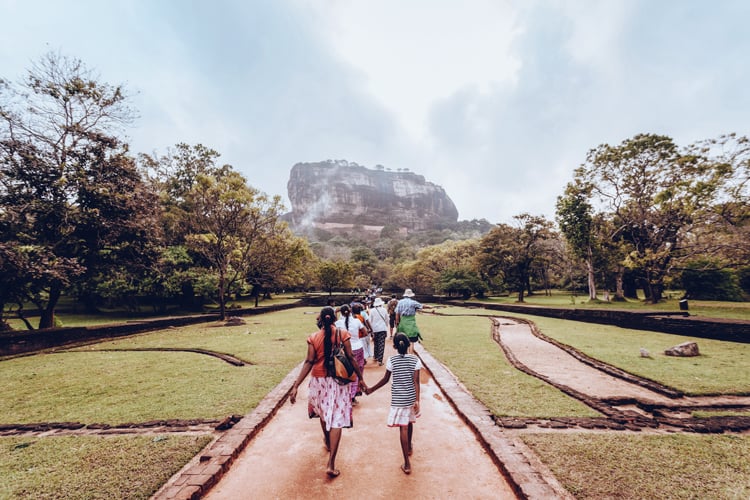 Day 7 – Around Kandy
Kandy was the final kingdom of Sri Lankan kings. It had an important place even under the British rule. The city filled with colonial buildings is a commercial hub in the present day. If you would like to do some shopping while you are in Sri Lanka, this is the place for that. Kandy is known for woodcarvings, batiks and gems.
On the 7th day of the tour you may visit Peradeniya Botanical Garden and the Temple of the Tooth, which are two of the must-sees in Kandy. Alternatively, you may take a day tour to Ramboda to see the tea plantations and the Ramboda waterfall.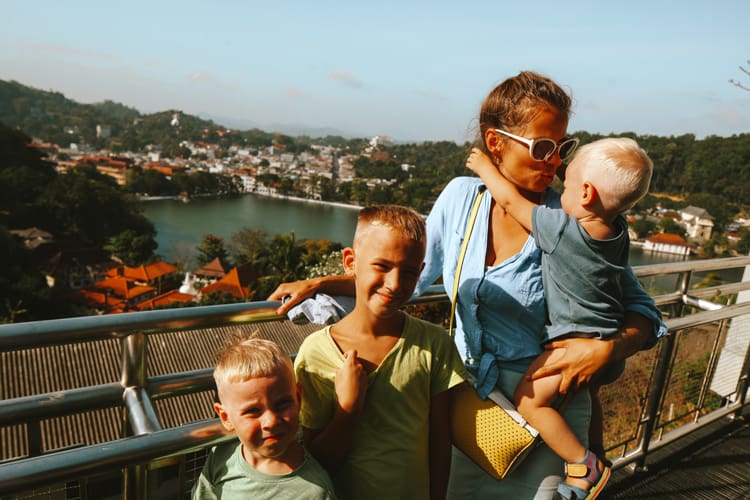 Day 8, 9, 10, 11 – Kandy / Bentota
If you could not visit the Temple of the Tooth or the Peradeniya botanical garden on the previous day, you may visit them before heading to Bentota for your beach stay.
We are sure your toddlers will love their time on the golden sandy beach, building sandcastles, collecting seashells and enjoying sunsets. If you like, we can also arrange a turtle hatchery visit and a boat ride in Madu River during your stay in Bentota.
Travel time from Kandy to Colombo – 3 hours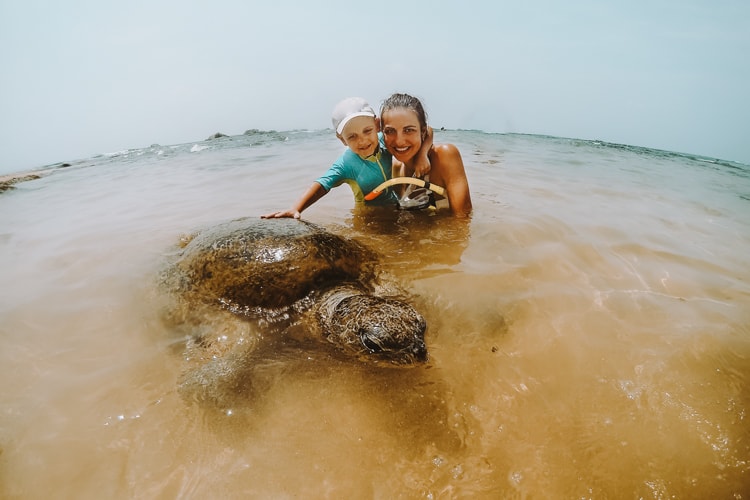 Day 12 – Bentota / airport
Hope your family enjoyed the time in Sri Lanka. Time permitting you may spend the morning relaxing by the sea. Your friendly driver will take you to the Colombo airport to catch your return flight. After assisting you with your luggage he will give you his farewells and drive back to Colombo. "Gihin Enna!"
End of the tour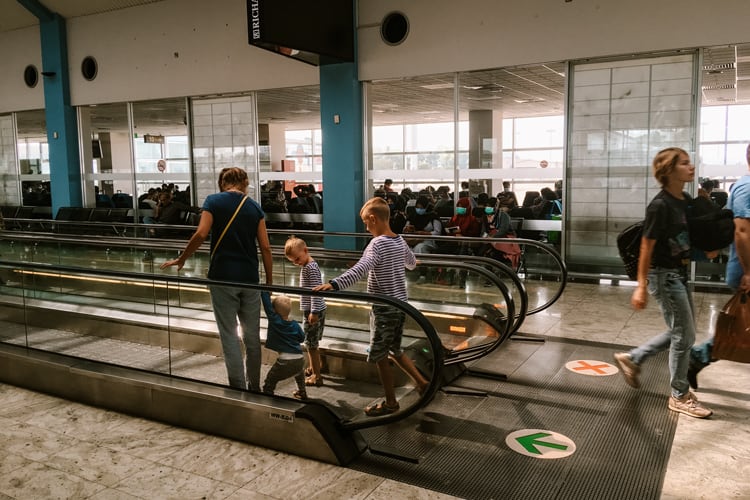 Frequently asked questions
1. Is Sri Lanka safe to travel with toddlers?
Yes, Sri Lanka is a safe destination to travel with toddlers. There are no major health concerns when travelling to Sri Lanka. For some reason, if you get ill in Sri Lanka, there is an excellent healthcare system to look after you. Clean accommodation, hygienically prepared food and bottled water are extremely easy to find here.
2. How much does it cost?
The tour cost depends on the month you travel, number of adults and children, and the accommodation that you choose. Please drop us a message for a tailor-made quotation.
3. I think Sigiriya climb will be a bit difficult with my child. What are your suggestions to amend the itinerary?
If you think Sigiriya is too difficult with your baby, we can simply skip it and drive straight to Kandy. On the first day in Kandy, you may visit Temple of the Tooth and enjoy a traditional Kandyan dance show in the evening. On the second day in Kandy, you may visit Peradeniya botanical garden and enjoy a city tour.
4. Can you arrange a car seat for my toddler?
Yes, we can arrange a car seat that suits your child's age and weight.
5. Is it possible to replace the beach stay of this tour with Maldives?
If you replace the beach stay of this tour with Maldives, the day that you visit Maldives will be a long one. (Probably 6 hours + on the road.) We would not recommend that with a toddler. However, it is possible to plan the itinerary a little differently and arrange a Sri Lanka and Maldives combined tour.
More Tips for Your Holiday