If you have Sri Lankan friends, ask them where you should visit in Sri Lanka. I bet at least half of them would start their suggestions with Nuwara Eliya.
Verdant tea plantations, picturesque waterfalls, amazing hikes, friendly people: there are so many things to like about Nuwara Eliya. However, the main reason why Sri Lankans love it so much is its cool climate.
If you are visiting Sri Lanka to escape from a cold winter, you might wonder if this is something for you. Trust me, you will find it very refreshing after travelling in Sri Lanka for several days enjoying the tropical weather.
The average temperature in Nuwara Eliya ranges from 20°C (68°F) in the daytime to 12°C (53.6°F) in the nighttime. If you are visiting Sri Lanka from the UK, it will probably feel like your summer days. In fact, Nuwara Eliya is often referred to as the little England.
The focus of today's Travellers Isle article is to unveil the best things to do in Nuwara Eliya. The excursions that I discuss in this article are often used in our Sri Lanka holidays. If you follow these suggestions, I am sure you will have a great time in this beautiful destination.
Best things to do in Nuwara Eliya
There are many excursions that you can enjoy in Nuwara Eliya, however, these attractions always stand out to me. If you can spare to spend two full days in Nuwara Eliya, you will be able to enjoy most of these excursions.
1. Enjoy the tea plantations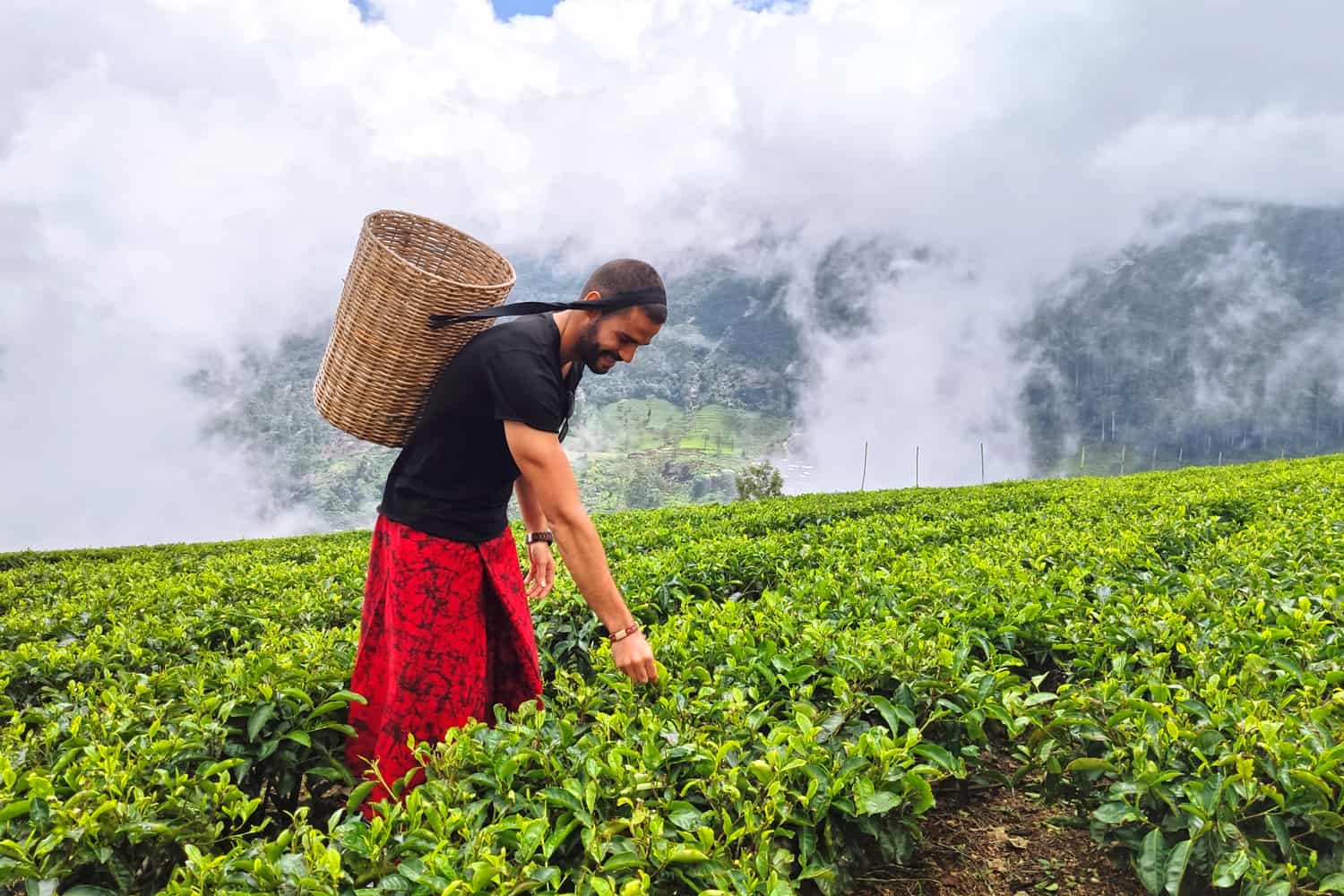 If you are a tea lover, there is a good chance that you have heard about our Ceylon tea. For those who like to find the origins of this amazing beverage, Nuwara Eliya is a must visit.
The soil quality and the climatic conditions of Nuwara Eliya are perfect for the tea plant, which has made it the largest tea growing region in Sri Lanka. The tea capital, Nuwara Eliya is filled with lush greenery of tea plantations.
If you are accompanied by a tour guide, he will be able to arrange a visit to a tea plantation while you are in Nuwara Eliya. If not, you may visit a tea plantation during a tea factory tour, which I am going to discuss next.
2. Visit a tea factory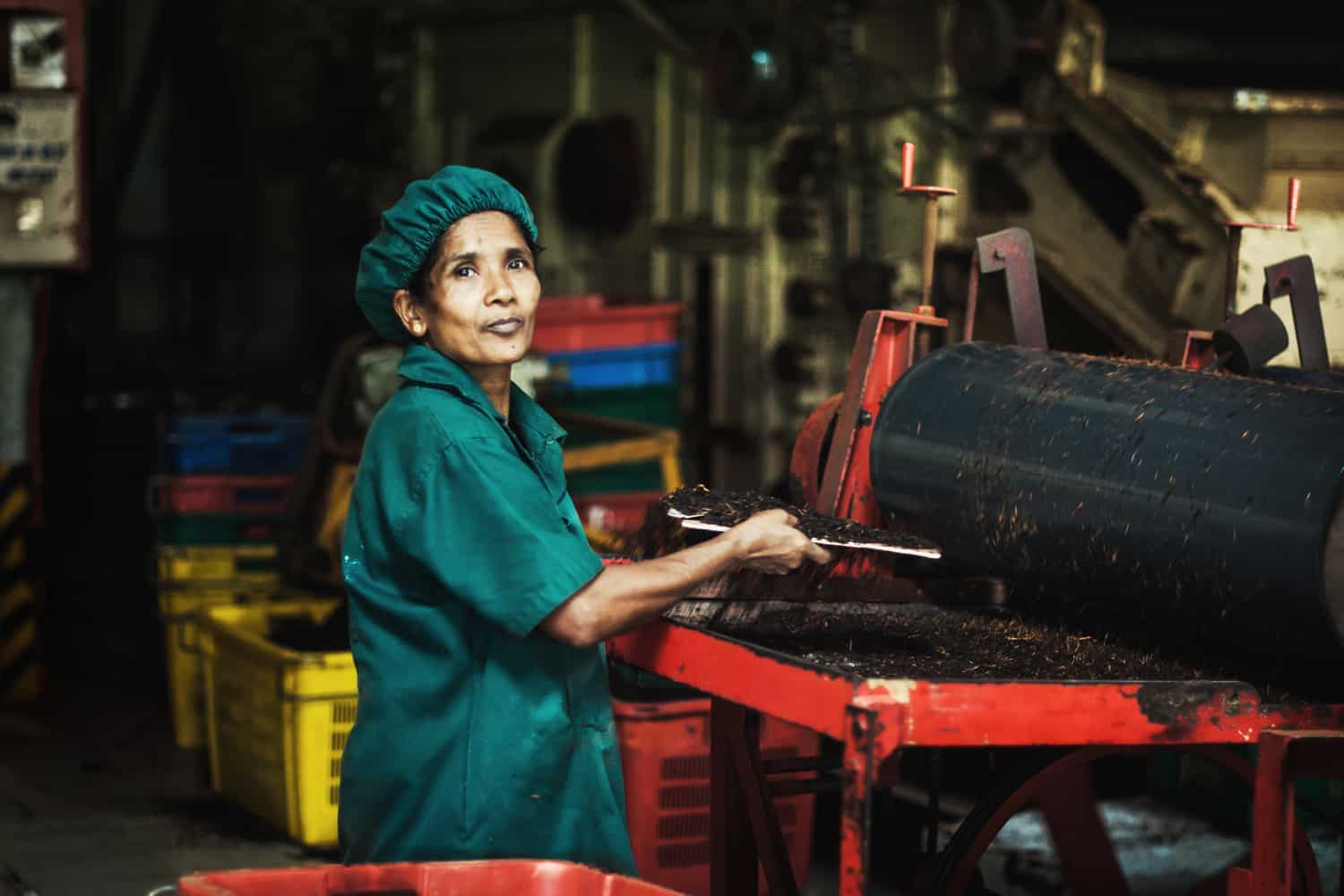 It is so very easy to brew a cup of tea. You put your tea leaves into the boiling water and wait for the right colour. Throw in some sugar if you like it sweet, and you are all done. However, things are not so easy behind the scenes. Visit a tea factory while you are in Nuwara Eliya. It will give you a new appreciation for your cup of tea.
Most of the tea factories in Nuwara Eliya offer free guided tours for anyone who visits them. Upon request they will also escort you through their tea plantations.
At the end of the tour, you may enjoy a refreshing cup of tea right where the tea is produced. Most tourists buy some tea before they leave the tea factory, but is completely optional.
Pedro Tea factory is the closest tea factory to the town of Nuwara Eliya. Other tea factories that are great to visit are Blue Field, Damro, and Glenloch.
3. Enjoy a hike in the Horton Plains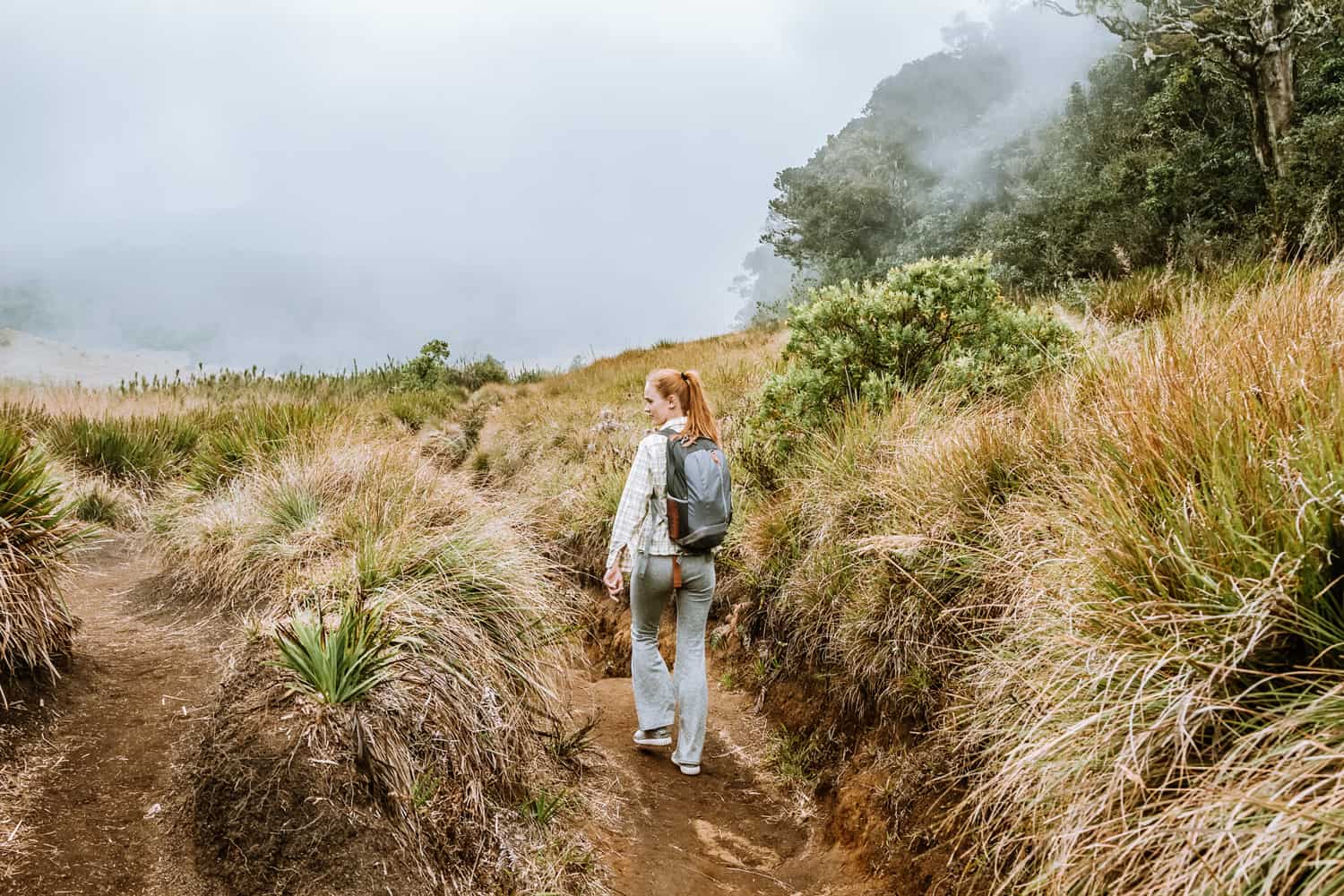 Horton Plains is no ordinary national park. It is a part of a UNESCO listed world heritage site. Most of the species that you find in Horton Plains cannot be seen anywhere else in the world. (The vertebrate fauna of the region includes 24 species of mammals, 87 species of birds, nine species of reptiles and eight species of amphibians.) It is also the headwaters of three major rivers in Sri Lanka, the Mahaweli, Kelani, and Walawe.
The Horton Plains hike is about 9.5 km long, but it is not a very physical one. If you are strolling through the National Park in a leisurely pace, it will take you about 3 hours. This 3-hour hike includes a visit to the World's End viewpoint which offers a stunning view of the surrounding area.
In order to enjoy the true beauty of the Horton Plains, you need to visit it between 6.00 am and 10.00 am. After that the national park gets very misty. You can barely even see few meters ahead of you when it is covered in mist.
On a personal note, hiking Horton Plains is my favorite thing to do when I am in Nuwara Eliya. The views in this national park are absolutely brilliant.
4. Take a train ride to Ella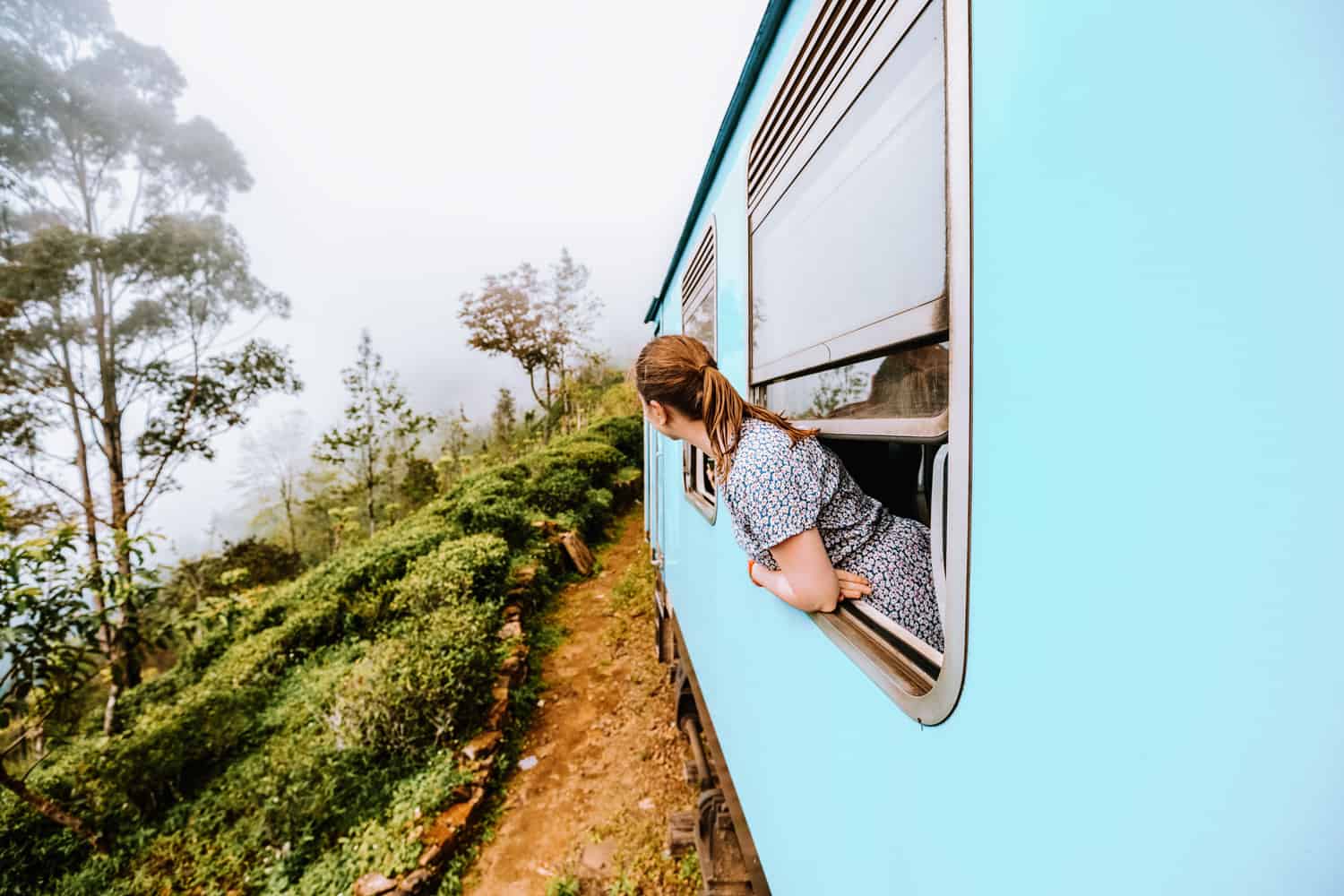 You might have already seen photographs of beautiful train rides in Sri Lanka. 99% of those photographs are taken during the Nanu Oya – Ella train journey. (Nanu Oya is the closest railway station to the town of Nuwara Eliya.)
The 4-hour train journey passing the tea plantations, beautiful mountains, low hung clouds, and tunnels is one of the essential experiences in Sri Lanka.
Technically speaking, you can visit Ella by train and return back to Nuwara Eliya on the same day. However, we usually schedule it as the last thing in Nuwara Eliya, so our guests can take the train journey and arrive in their next destination, Ella.
5. Visit the Lover's Leap Waterfall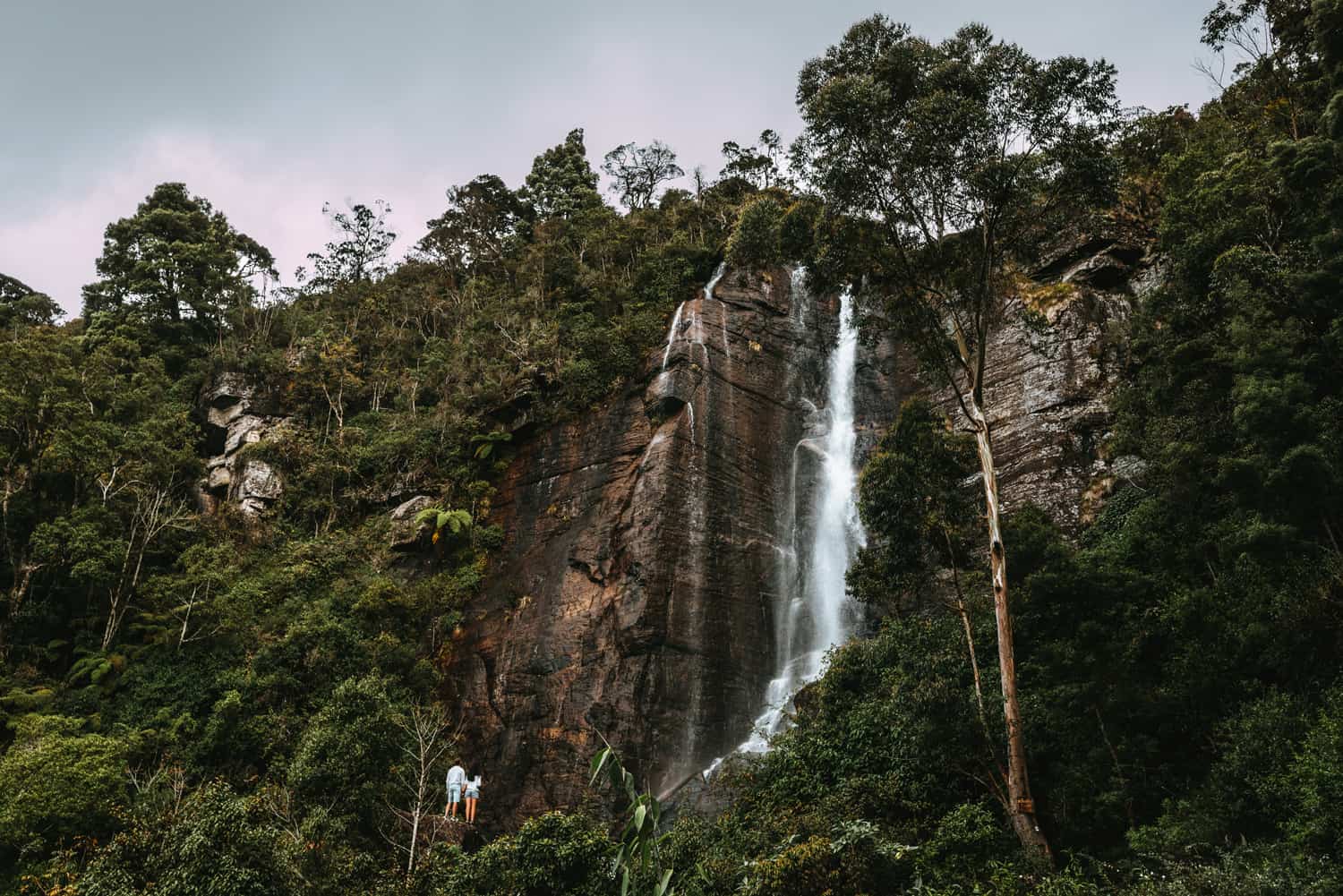 Lover's Leap is a picturesque waterfall just a few kilometers away from the Nuwara Eliya town. There's a legend surrounding this wonderful fall that gives it its name. The story goes as follows:
A Royal prince who went on hunting in the jungle met a village girl with captivating beauty. He immediately fell in love with this beautiful girl and wanted to marry her. However, his parents strongly objected this marriage.
The stern refusal of the king and the queen was devastating for the young couple. It eventually led to their unfortunate decision of taking their own lives.
The two leapt off the top of the waterfall hoping to be united beyond in death. That is how the waterfall got its name, Lover's Leap.
If you are visiting this waterfall, you will have to either go there by foot or take a tuk tuk. The walk to the waterfall can take 1 to 2 hours from the last point that a car/van can access.
6. Take a jeep tour to the Moon Plains
Moon plains could be described as a miniature version of the famous Horton Plains. People visit to take in the beautiful scenery.
If you are pressed for time or having difficulties taking long walks, choose Moon Plains instead of Horton Plains. It only takes a fraction of the time needed for the Horton Plains and requires little to no effort.
If you are taking this excursion, you will have to hire a jeep from the entrance, which will take you to a viewpoint. The 15-minute drive on the bumpy road is a mildly inconvenient, but the beautiful landscape is compensation for it.
Once you get to the viewpoint you will be able to enjoy a 360-degree view of the surrounding plains, which is absolutely stunning.
The only small obstacle to the whole experience would be the 20-minute time cap that the authorities have put in place. In their defense, if the visitors are allowed to spend more than 20 minutes at the viewpoint, it would be too crowded to enjoy anything.
I recommend going there around 7.00 am. Similar to the World's End viewpoint at Horton Plains national park, the view at the Moon Plains is best during the early hours of the day.
7. Visit the Seetha Amman Temple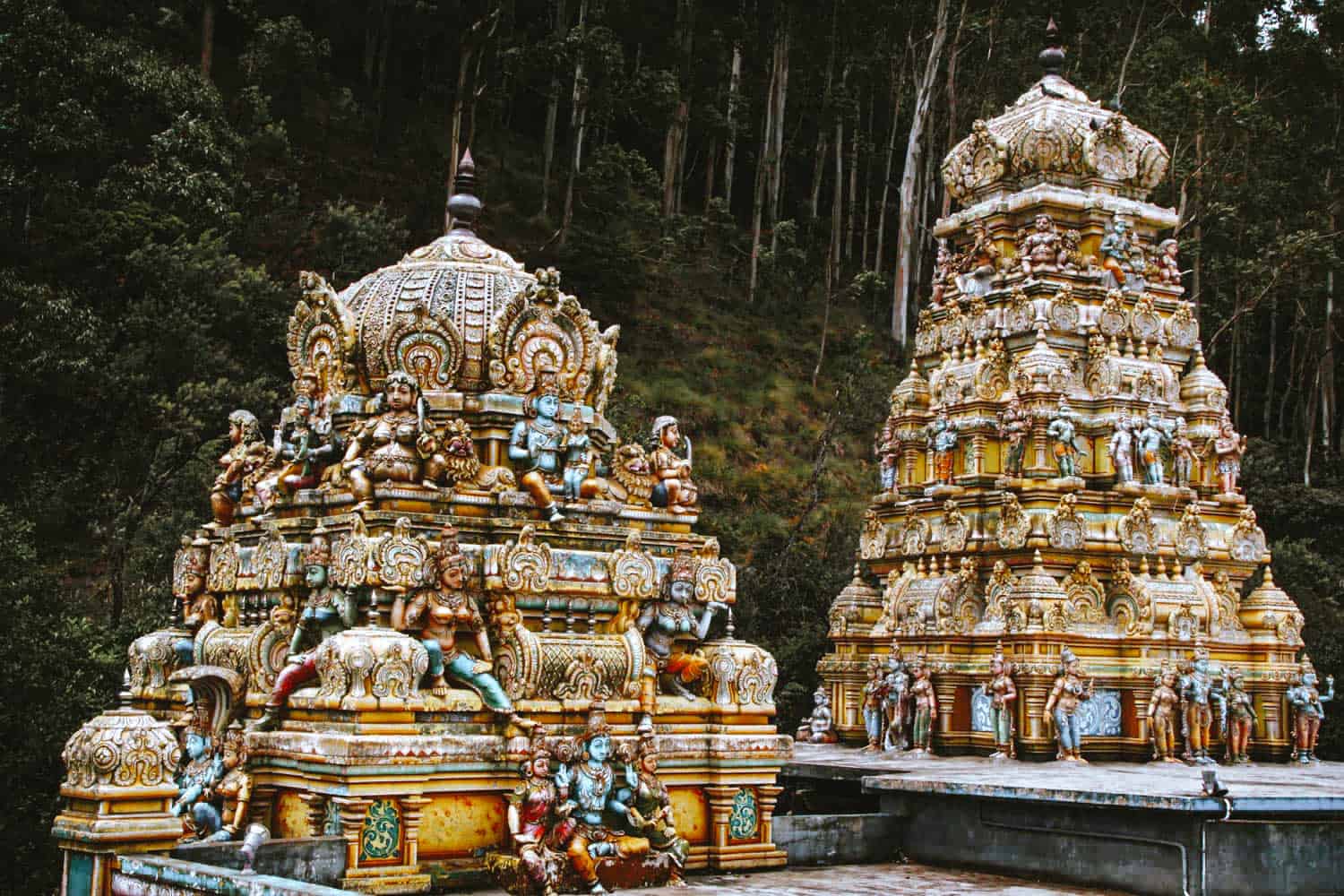 A splash of colour amidst lush greenery, Sitha Amman Temple is an important Hindu temple, located in Nuwara Eliya.
According to the Indian epic Ramayana, goddess Seetha (who is the heroine of the epic) was held in captivity in this location by the evil king, Ravana.
A unique feature of this shrine is the presence of large footprint shaped depressions on the rock surface across the stream. They are believed to have belonged to Hanuman who helped Seetha's husband Rama in rescuing her.
The temple is open from 8.00 am to 6.30 pm. You might be able to witness Tamil tea plantation workers doing rituals to pay their respect to the goddess Seetha during your visit to this colourful temple.
Nice to see things in Nuwara Eliya
There are excursions in Nuwara Eliya that are worth a mention, but not significant enough to be identified as a must-see. You may enjoy them, if you have some extra time left in Nuwara Eliya. A list of those excursions is as follows.
1. Nuwara Eliya Golf Course
If you like playing golf, visit the Nuwara Eliya Golf course. It is a centuries old golf club established by the British planters for their recreation. Even if you are not a golf player, you may still visit it to have a meal and enjoy the beautiful surroundings.
2. Hakgala Botanical Garden
This is a small botanical garden close to the Seeta Amman temple. If you are not visiting Kandy during your Sri Lanka holiday, give it a go. If your itinerary does include a stay in Kandy, and your tour is running short on time, I recommend visiting the larger Peradeniya Botanical Garden during your stay in Kandy.
3. Victoria Park
Victoria Park is a beautiful small park in the Nuwara Eliya city cenre that is popular among families travelling with young children. This a great place to visit if you are looking for something that can be enjoyed within an hour.
4. Ambewela farm
Ambewela farm is the largest milk farm in Sri Lanka. If you are visiting Sri Lanka from a country like New Zealand where you find lots of large cattle farms, this would not be a very interesting site for you. Other visitors will find it interesting to see cows and goats in the grasslands and the inner workings of a commercial farm.
5. Gregory Lake
Gregory Lake is another popular spot in Nuwara Eliya worthy of a short visit. You may take a paddle boat ride in the lake, enjoy horse riding, or simply have a brief walk around the Gregory Lake taking in the beautiful surroundings.
6. Nuwara Eliya post office
Nuwara Eliya has one of the very first post offices of Sri Lanka, established in 1894. The Tudor-style two-story building is a very iconic one. We often take our guests to this post office, so they can enjoy the site and send a few postcards to their loved ones.
7. Ramboda waterfall
This beautiful waterfall is located 23 km away from Nuwara Eliya. However, you do not need to make a separate trip to see it. You will be passing this picturesque cascade on your way to Nuwara Eliya from Kandy. You may enjoy it from the road and continue the journey to Nuwara Eliya. However, you must go near the waterfall to fully appreciate its beauty.
Frequently asked questions
1. Is Nuwara Eliya good for a honeymoon tour?
Of course, Nuwara Eliya is one of the most popular honeymoon destinations in Sri Lanka. The best hotels for a honeymoon tour in Nuwara Eliya are Grand Hotel Nuwara Eliya, Heritance Tea Factory, and Jetwing St. Andrews.
2. Can you visit Adam's Peak as a day tour from Nuwara Eliya?
Adam's Peak is way too far from Nuwara Eliya to visit it as a day tour from Nuwara Eliya. If you intend to visit Adam's Peak, book a hotel in Nallathanniya. It is the best base for Adam's Peak.
3. I wish to take the train from Nuwara Eliya to Ella. Since I am not using a driver for the Nuwara Eliya - Ella leg, should I send my driver back and hire a different driver from Ella to keep my expenses down?
Keep one driver for the entire tour. It is far less expensive than hiring two drivers for a Sri Lanka trip.
Your drivers are going to charge you for their empty returns too. If you hire a driver starting from the airport to Nuwara Eliya, he will charge you for the distance he travelled and his empty return to Colombo. The driver that takes you from Ella to rest of the locations and the airport will also charge you for his empty return to Ella.
Now compare that to hiring one driver for the whole trip. Since the tour is starting and ending from the same location, there is virtually no extra charge for any empty returns.
Summary
There is no argument Nuwara Eliya one of the most beautiful destinations in Sri Lanka. I hope this article helps to have a great time in the tea capital enjoying the tea plantations, waterfalls, Hindu Temples, and amazing hikes.
Once you visit Nuwara Eliya, please come back to this article and share your experience with a comment. Let us know if we have missed any of your favorite things to do in Nuwara Eliya, so we can make this article even more helpful to everyone travelling Nuwara Eliya.
Happy travels !