I assume you are all excited for your Sri Lanka trip and ready to pack your luggage. From this week Travellers Isle article I thought to bring you a handy little packing list for your Sri Lanka adventure.
The goal is to pack just the things that you absolutely need while you are on the tour.
Here is the list of items that you need to pack for your Sri Lanka trip. The list includes a separate section for the families that travel with very small children, so they do not forget anything that they need for the little ones.
1. Entry documents
Passports – Passports need to be valid for a minimum period of 6 months from the date of entry to Sri Lanka.
Electronic Travel Authorization (ETA) – This is the preferred method of applying for Sri Lankan Visit Visa. On arrival Visa option is not available till further notice due to Covid 19 pandemic.
Your onward flight tickets – Unless you are a Sri Lankan, you will have to prove that you are leaving Sri Lanka before expiring your visa. This is as a measure to stop illegal immigration.
Negative PCR test report – A negative PCR test is required before boarding your flight. The test should be no older than 72 hours prior to boarding.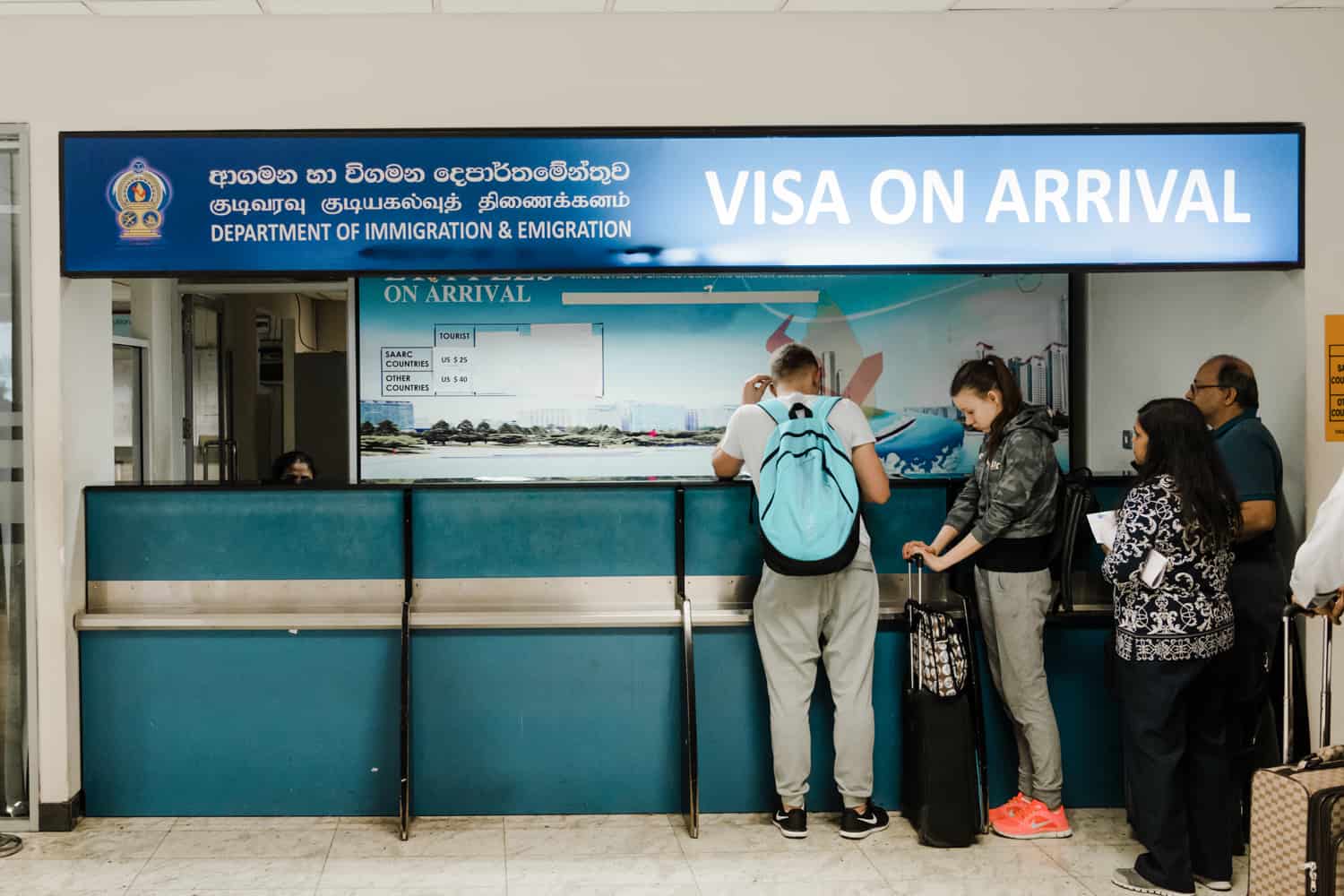 2. Money
Bring adequate amount of money for your expenses in Sri Lanka. In rare occasion immigration officers might ask you to show you that you have sufficient funds for your holiday. In such instance, you can show your cash, credit cards, paid booking confirmation vouchers that you received from your travel agent in Sri Lanka.
Sri Lankan rupees is the currency that is used in Sri Lanka. Since it is a closed currency, you will not receive a good exchange rate if you try to change your money into Sri Lankan rupees outside of Sri Lanka.
We have written an in-depth article listing the places where you can exchange your money in Sri Lanka. You may refer to it for more information.
3. Masks and a hand sanitizer
Sri Lanka is one of the safest countries in which to travel in 2020. The government did an amazing job containing Covid 19. (At the time of writing this article, there has been only 11 deaths recorded in Sri Lanka due to Covid 19.)
Even though it is a safe country in which to travel, taking all the necessary precautions to protect yourself against the coronavirus is essential when travelling in 2020. Make sure to pack an adequate number of masks and hand sanitizers for the trip.
4. Comfy modest summer clothes
Sri Lanka is a tropical country. Pack some comfortable clothes that you would wear in the summer.
It is recommended for female tourists to wear modest clothes. You may wear sleeveless tops, shorts that cover down to knee level, however, hot pants and low-cut dresses are frowned upon. Revealing dresses could also attract unwanted attention.
It is disrespectful to enter temples without covering your arms down to your elbows and skirts and shorts to below knee level for women and men. Carry a sarong and a light shirt with you so you can quickly put them on if your clothes are too short for visiting temples.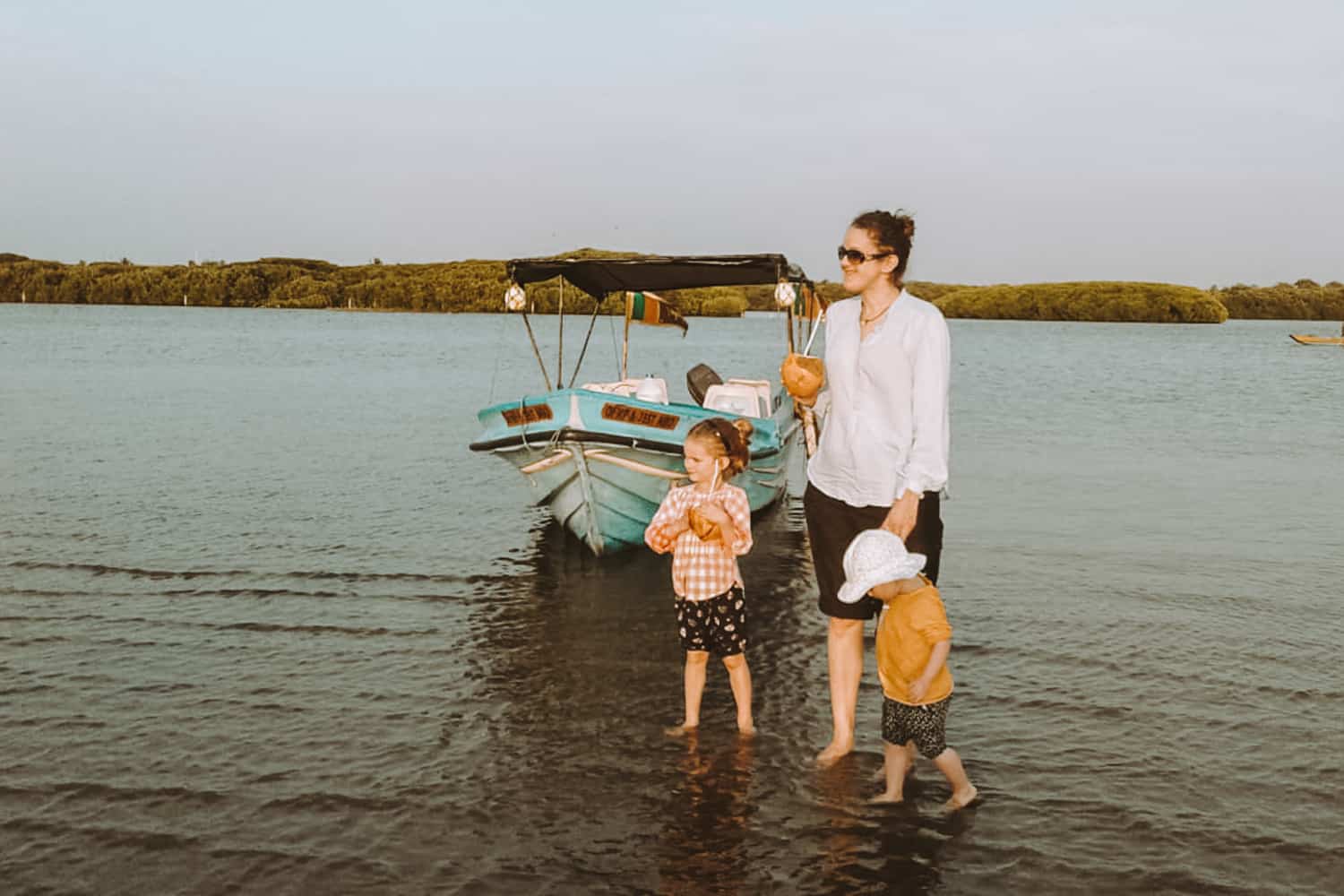 5. Warm clothes if you are visiting Nuwara Eliya, Ella or Adam's Peak
Due to the high altitude in the hill country, Nuwara Eliya, Ella and Adam's Peak have relatively low temperatures. It does not go below freezing, but the temperatures at night can get pretty chilly. Pack few warm clothes if you are visiting these locations.
6. Bathing Suit and Quick Dry Towel
On popular tourist beaches you may wear bikinis, but cover up with a sarong if you are visiting public places like beach cafés.
If you are swimming in a beach less frequently used by tourists, it is advisable wearing shorts and a tank top instead of a bikini.
7. Hiking shoes and flip flops
You will need hiking shoes when you go on nature walks and trekking. During the rest of the holiday you will find flip flops very convenient and comfortable, as they are airy, easy to remove and dry off.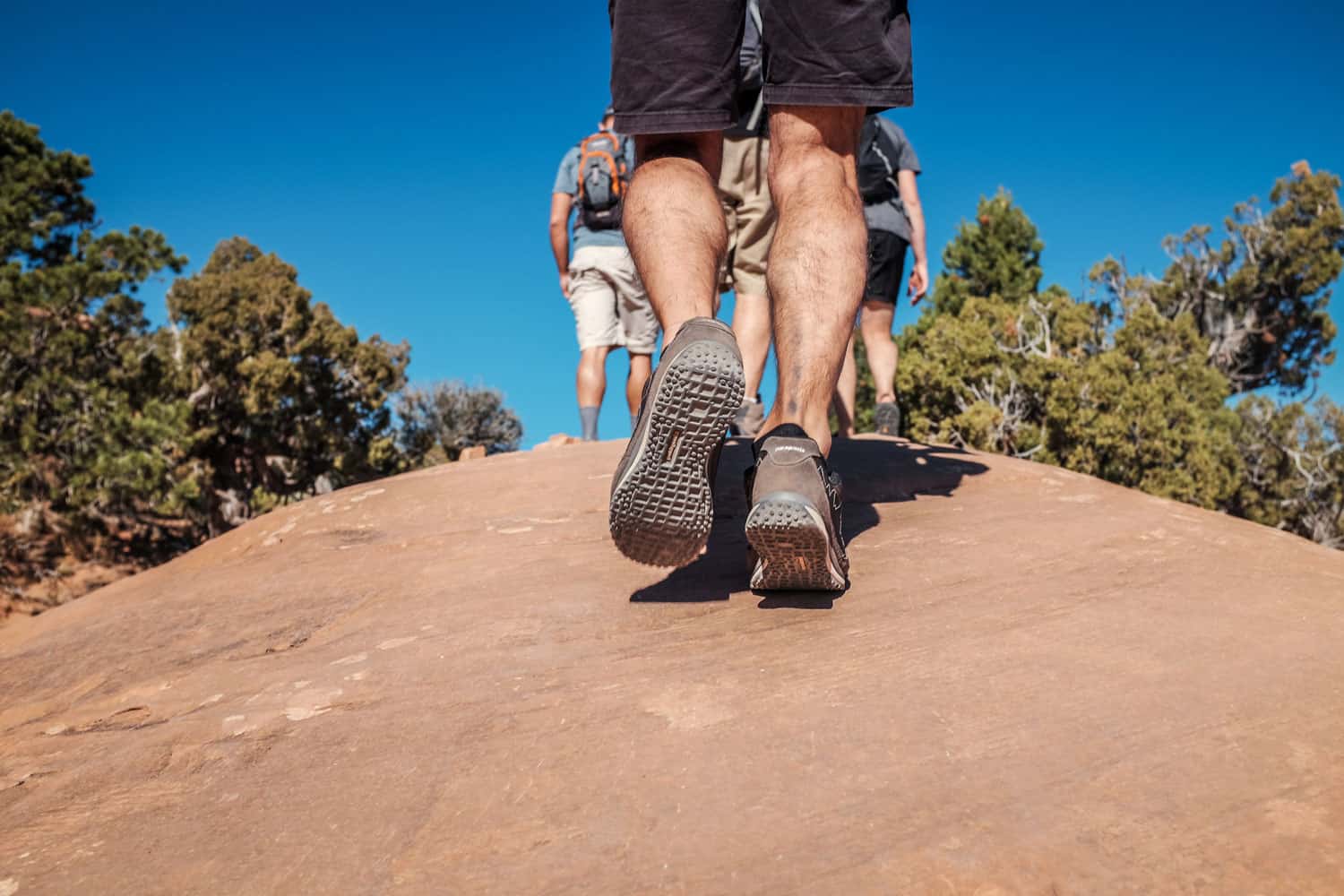 8. Umbrella and a raincoat
May and November are the months that are most likely to be rainy. However, there could be rain even in the driest months. It is nice to have an umbrella and a raincoat packed in your luggage, so you do not have to worry if it starts raining out of the blue.
Note – If you are visiting Adam's Peak, you must carry a raincoat and umbrella with you. Due to the high-altitude, rain is common in Adam's Peak. There are no places to buy them on the way to Adam's Peak, as it is in the middle of nowhere.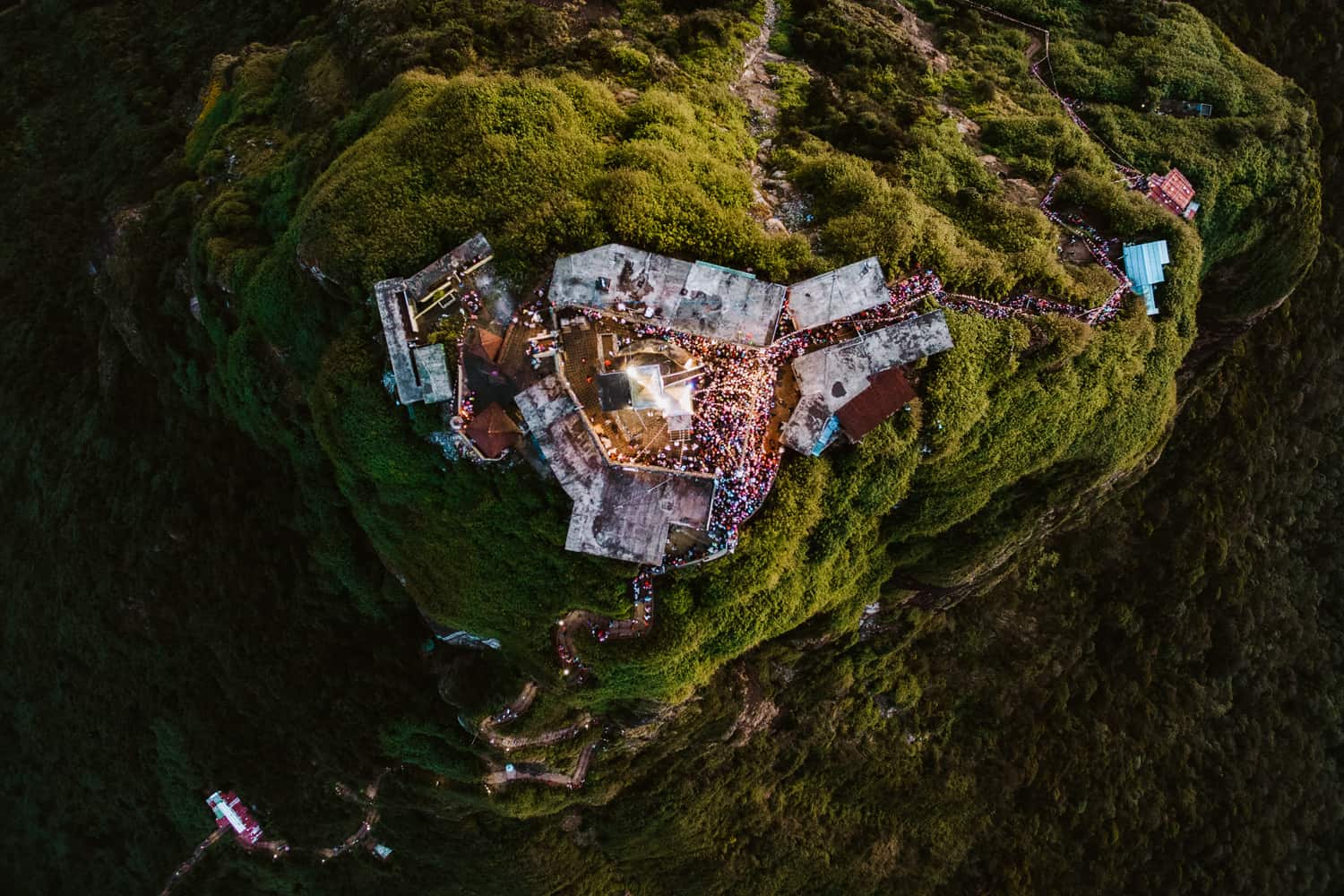 9. Sunscreen
If you are planning to sunbath you will need lots of sunscreen. Sri Lanka is very close to the equator. Sunscreen is not very popular among Sri Lankans, as locals do not fancy sunbathing. You will be able to buy them in Colombo and in other popular tourist regions, but your options will be lot fewer than in Europe.
10. Mosquito Repellent
Sri Lanka is a Malaria free country, but dengue is still a problem in Sri Lanka. It is advisable to use a mosquito repellent that includes DEET as those are the most effective.
You will not need to use mosquito repellent inside your room if the room is airconditioned. Mosquitoes also tend to go away when the fan is switched on.
11. Camera equipment
It would be a real shame if you did not bring your camera with you. There will be plenty of photo worthy moments on your trip. Be sure to bring your camera, extra memory cards, and batteries for the holiday.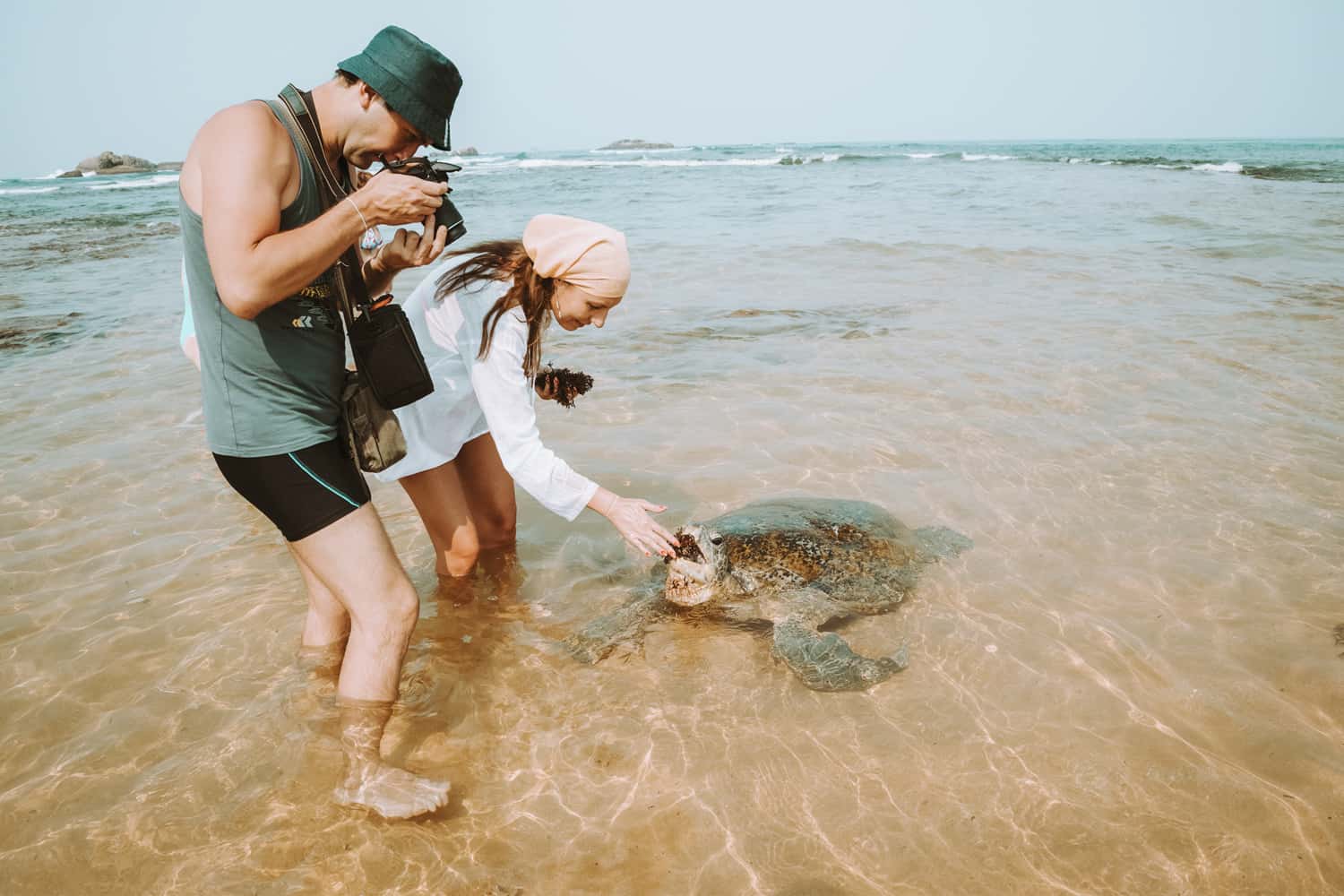 12. Your medicine and a first-aid kit 
If you are taking medicine for any sort of illness, make sure to bring your medication with you. It is nice to have a small first aid kit with you as well, especially if you are planning to do adventurous activities and if you have playful kids.
13. Entertainment for the road – books, music, etc.
A portion of your time will be inevitably spent on the road during your Sri Lanka trip. It is wise having a book or some of your favorite music ready to enjoy during these drives. You may also enjoy them while you are relaxing in your hotel.
Extra items to pack if you are travelling with a baby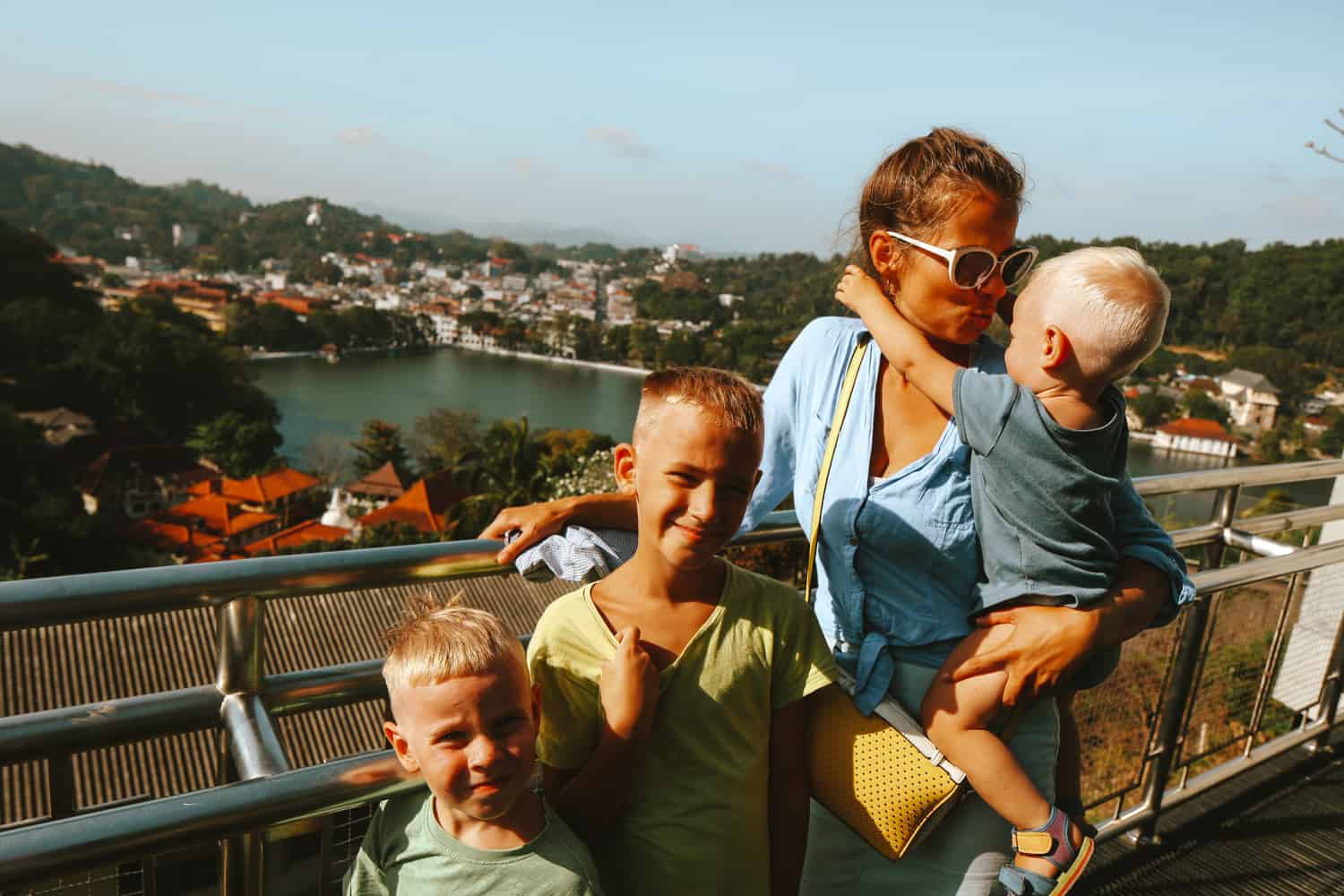 1. Clothes for the baby
As mentioned earlier, you need light summer clothes, a few warm clothes (for the hill country), and swimsuits for the trip. Pack these three types of dresses for your baby to allow them enjoy the tour to the fullest.
2. Diapers, wipes and tissues
Diapers, wipes and tissues are available in almost any supermarket in Sri Lanka. You certainly do not need to bring them for the full length of the tour. However, it is advisable to bring them from home at least for the first few days of the tour for your peace of mind.
3. Portable changing pad
You never know when you will need to change diapers when travelling with little ones. You will find your life a lot easier if you have a portable changing pad with you while you are on the road.
4. Few plastic bags
Keep few plastic bags with you to put soiled diapers and clothes.
5. Baby carrier
In our opinion, a back-pack style or Heart-to-Heart baby carrier is best suited for touring in Sri Lanka. Collapsible strollers are not very practical on the irregular paths at many of the historical sites and in the crowded streets of the cities.
6. Baby mosquito repellent
There are all-natural mosquito repellents that are safe for babies. Buy one of those to make sure your baby does not get any mosquito bites during the trip.
7. Toiletries for the child
You may buy toiletries for your baby in Sri Lanka. However, you might not find the brands that you use in your home country here in Sri Lanka. Therefore, it is advisable to bring them from home.
8. Booster seat
Highchairs are almost non-existent in Sri Lanka. If you want to enjoy your meals without having to chasing down your toddler, bring a booster seat with you.
9. Car seat
Car seats are not yet very popular in Sri Lanka. Check with your vehicle provider to see if they provide car seats. If not, you will have to bring one from home.
10. Toys and drawing books
If you have very small kids, it is wise to bring few toys and coloring books that your child uses at home. Sri Lanka is definitely a very exciting place for children, but these items will help you to keep them entertained when you are on the road or when you are trying to just relax in your nice cozy hotel.
What if I forgot something to pack? How do I manage?
Do not worry. You can buy pretty much anything in Colombo. In rural areas you might not find lots of shops and supermarkets, but most tourist regions are well equipped with them.
Summary
I think this Sri Lanka packing list is the perfect answer for you if you are uncertain what to pack for your Sri Lanka holiday. Please leave a comment if I have missed anything. Your feedback will help to improve this article and help thousands of fellow travellers.
Enjoy your trip!